News & Events
Celebrating Mass
We are celebrating masses on our normal mass schedule with guidelines and directives due to the on-going coronavirus situation. We miss those who for whatever reason are unable to worship with us at the present time. We continue to hold you in our prayers.
The PARISH OFFICE is open Monday to Friday, 9 am to 4 pm. Click here for details about visiting the office once we are open. We encourage you to call or email us, if possible.
We continue to pray for you and look forward to worshiping together soon. We are very grateful for your continuing support during this unprecedented time.

SUNDAY MASS DISPENSATION UPDATE
The Catholic faithful in the Diocese of Youngstown, especially those who are sick or at high risk of becoming sick, continue to be dispensed from their Sunday obligation until further notice. The Easter Duty obligation is extended for a period of one year from the end of the Easter Season 2020.

MASKS
According to Diocesan policy and due to the State mandate, parishioners are required to wear a mask when coming for mass. If you do not have a mask or forget your mask there are some available on the table in the narthex, and at the entrances.
If you are unable to wear a mask, e.g. for a medical condition, please sit in a chair by the window, another chair away from people or in the Eucharistic Chapel (leaving the door open for you to hear).
Thank you for your consideration and cooperation.

MASS IN SOCIAL HALL
Due to social distancing, there may be times when we need additional space for those who come for mass. We are offering the opportunity for people to sit in the social hall during mass where they will be able to hear the readings, the homily and the music. On your way into mass, we encourage you to pick up a worship aid on the table in the social hall so you can fully participate. An usher will guide you as to whether Eucharist will be brought to the Social Hall or whether you will need to go to the Church.

BUILDING UPDATE
We are beginning to move furniture into the rooms and work on landscaping. Check the Building Update page to see the progression of the project.

ANNUAL STATEMENTS
For the sake of privacy, we are asking individuals who wish to have a tax statement regarding their charitable contributions to please contact the parish office. They may be picked up or arrangements may be made to mail them. If you wish to come in to the office to pick up your statement, please be sure to give us at least one working day's notice to print your statement. Thank you! Parish office hours are Monday - Friday from 9:00 am to 4:00 pm.

BISHOP'S APPEAL ANNUAL STATEMENTS
The Office of the Bishop's Appeal will send out statements to all those requesting them. Please send your request to appeal@youngstowndiocese.org or call 330-744-8451 ext. 316.
---
Save the Date!
OPEN HOUSE
We can finally say we are at this point. Amazing! The construction is ending before too long. Some of you have gotten a preview of part of our new addition this past weekend. Now come see all of it at an Open House. We will have a community Open House on Saturday, April 24 from 2:00 4:00 pm and Open Houses after each of the masses the weekend of April 24/25. Come see our vision turned into reality.

25TH, 40TH, 50TH, OR 50+ WEDDING ANNIVERSARY CELEBRATION MASS
The Diocese of Youngstown will sponsor a Wedding Anniversary Celebration to honor couples observing their 25th, 40th, 50th, and 50+ wedding anniversary in 2021 on Sunday, June 13th at 2:00 pm at St. Columba Cathedral (159 West Rayen Avenue, Youngstown). The Wedding Anniversary Celebration includes Mass with Bishop Bonnar, renewal of marriage vows, and a personalized certificate for each couple. You must make advance reservations for this event by completing the registration form (found on the bulletin board) and returning it to the parish office by May 13.
---
FISH
EMERGENCY FOOD BAGS
Pre-packed food bags are available for pick-up or delivery (for those unable to leave their homes) through Lake Township FISH (www.laketownshipfish.org). If you are in need of food, please register for either pick-up or delivery so we can prepare the bags for you by filling out this form: https://forms.gle/pecWdsFC6oxGiEeA6. FOOD BAGS ARE AVAILABLE: TUESDAYS 10a-12p,THURSDAYS 5p-7p When coming to pick-up food, please use the gate entrance located at 1117 Sunnyside St in Hartville. Please remain in your vehicle and follow the instructions of the parking attendants. We will bring the food to your vehicle. 

VOLUNTEERS
We understand that this is a high stress time for everyone, and we respect everyone's right to shelter in place. However, if you feel well and wish to volunteer to help pack bags or distribute food, please go to: https://bit.ly/FISHVolunteer and sign up. We have added shift options in order to allow volunteers to limit their time in public, as well as keep volunteer groups to 10 or less people. We will be packing bags on Monday & Wednesday and distributing the bags on Tuesday & Thursday. Volunteers, please park through the second gate, up on the hill.

HOSPICE OF THE WESTERN RESERVE: VIRTUAL VOLUNTEER TRAINING
Are you looking for a way to help individuals in your community? Are you willing to engage with homebound patients and families by phone or by mail? Consider becoming a Hospice of the Western Reserve Volunteer. We are excited to announce virtual volunteer training for new volunteers. For more information, contact us at 216-255-9090 or fill out an online application at hospicewr.org/volunteers.

OUTREACH SUNDAY FOR FISH
FISH, our Lake Township community food pantry, relies on the generosity of others to stock it with items they needed. Once a month is designated as "Outreach Sunday." This month's "Outreach Sunday" items for Holy Spirit are canned vegetables, noodle soups and bar soap. Please bring your donations next weekend and place under the wood tables.

RECYCLE AND HELP FISH
If you are looking for a way to reuse plastic or paper grocery bags, FISH our Lake Township food pantry can always use them. You can put them under the wood tables by the main entrance.
---
Altar Flowers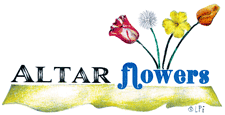 If you would like to provide flowers for our Saturday and Sunday Masses, the 2020 Flower Chart is now available on the bulletin board. Just place your name & phone number on the chart next to the date that has special meaning for you. A week before your floral arrangement is due, you will receive a reminder call and will be asked about your special intention. For many parishioners it is a wonderful way to commemorate Wedding Anniversaries, Birthdays, Loved Ones (living and deceased), etc. Your name and special intention will be noted in the bulletin to thank you for your thoughtfulness in adding beauty to the Holy Spirit environment.
---
2021 Hot Meals
HOT MEALS DATES FOR 2020
Please mark your calendars for the 2021 Hot Meals dates that we are scheduled to help serve. All times are from 3:30 - 6:00 pm on Sundays.
July 25th
October 17th
December 19th
---
What is a Parish Leader?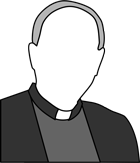 What is a Parish Leader? Why do we need them? A Parish Leader is a professional minister appointed by the bishop with the responsibility of leading a parish community that does not have a resident priest. A priest will be assigned as canonical pastor and for sacramental celebrations at the parish. In response to the Pastoral Plan for Evangelization, the Diocese of Youngstown is training 14 individuals (deacons, religious and laity) who will be available to serve as Parish Leaders. This is one way the diocese is addressing the reality of fewer priests. It is an opportunity for faith filled men and women to use their gifts of leadership and administration, allowing priests to focus on the sacramental and pastoral care of the faithful. For more information, visit www.doy.org or contact Pete Schafer, Director of the Office of Evangelization and Pastoral Planning at 330-744-8451 ext. 289
---
Holy Spirit Google Calendar






Tutorial
A tutorial is available on our YouTube Channel Holy Spirit Uniontown Ohio. A direct link to the tutorial is also available at
Holy Spirit Google Calendar Tutorial Part 1
Holy Spirit Google Calendar Tutorial Part 2


Are you using the Holy Spirit Google Calendar on the parish website? If not, you may want to! Liturgical ministers can view if they are scheduled for a particular day; you can learn details about events at the parish and beyond. Access the calendar by clicking the VIEW CALENDAR button on the home page or go to the Calendar Page. To read about an event, click on it (then you have the option to add it to your own calendar.)

For a link to our Liturgical Calendar go to:
Liturgical Calendar
For a direct link to our Liturgical Calendar go to:
Liturgical Calendar Direct Link
---