News & Events
DIOCESAN SAFE ENVIRONMENT
If you or someone you know believes he or she has been abused by any Church-related lay people, priests or bishops, we urge the person to contact the civil authorities and/or Retired Sergeant Delphine Baldwin-Casey, who is responsible for victim assistance in the Youngstown Diocese Safe Environment Office. Her phone number is 330-718-1388.

ANNUAL STATEMENTS
For the sake of privacy, we are asking individuals who wish to have a tax statement regarding their charitable contributions to please contact the parish office. They may be picked up or arrangements may be made to mail them. If you wish to come in to the office to pick up your statement, please be sure to give us at least one working day's notice to print your statement. Thank you! Parish office hours are Monday - Friday from 9:00 am to 4:00 pm.

FIRST RECONCILIATION
Please pray for those children preparing to celebrate the sacrament of Reconciliation for the first time on January 26th. May they come to understand the power of the Lord's loving mercy and seek it always.

CATHOLIC SCHOOLS WEEK
Next weekend (January 26th), a parent from St. Paul's North Canton will speak briefly at the end of each Mass as part of Catholic Schools Week, highlighting the value of Catholic schools and encouraging parishioners to consider sending their children to Catholic schools.

"SOUPER" BOWL OF CARING SUB SALE
Our parish will again participate in the nationwide "Souper" Bowl of Caring. By purchasing a sub sandwich to enjoy during the game you will be supporting the Hartville Migrant Center.
Subs will be available after the Sunday, February 3rd Masses.
For ordering information, see next week's bulletin insert. Meat and cheese subs will be available . Order deadline is Tuesday, January 29th.
High school students and mission trip participants are needed at 7:30 - 9:30 am on Super Bowl Sunday (February 3rd) to help make the subs. This is a great way to help others and receive some service hours.

"BUILDING FAITH, FAMILY, FUTURE" CAPITAL CAMPAIGN PLEDGES
We thank all those who have returned a commitment card and made a financial commitment to our Capital Campaign. If you have not yet responded, we ask you to do so by placing your commitment card in the collection basket, drop it off at or mail it to the parish office. We will be sending a mailing to all those who have not yet responded because it is important for us to hear from everyone in order to achieve our dream.

STOCK DONATIONS
Parishioners have asked about making stock donations toward the capital campaign. This is a way of saving on capital gains taxes. If you choose this option, the stocks need to be made directly to the parish. Your broker will need information on the procedure to do that. Contact Father John for the information. Another way to contribute to the capital campaign for those who have to take mandatory IRA disbursements is to directly have those disbursements sent to the parish, which saves paying taxes on those disbursements. Contact Father John for that information.

CONTRIBUTION PAYMENT SCHEDULES
Beginning this week, the Diocese of Youngstown will be mailing information to those parishioners who have made pledges so that the payment process can begin. The notices will show the contribution schedule that you indicated on your commitment card. NOTE: When paying your capital campaign contribution, please make sure it is in a separate envelope or clearly marked "Capital Campaign" in the memo field of your checks.

CONTRIBUTOR PLAQUE
The Parish Council approved putting up a memorial plaque honoring all those who pledged towards our Capital Campaign. The plaque will be placed in the newly constructed area of the building. The final details concerning the plaque will be announced at a later date.
---
Holy Spirit PSR & Youth Group Activities
CHILDREN'S LITURGY OF THE WORD RESUMES
Children's Liturgy of the Word will resume the weekend of February 9/10th. Children's liturgy will also be offered on the following dates throughout the year:
On these dates, children will be called forward by Father John after the opening blessing, blessed and led by an adult catechist to a prayer space in the meeting room to celebrate a separate Liturgy of the Word that is more appropriate to their level of understanding.

Adults are needed to join the team of children's liturgy leaders. There's no need to change your regular mass time and preparation and time commitments are minimal yet it provides a valuable ministry to the children and families of our parish. Contact Cathy Kasza at the parish office to help.

CREATING ON THE MARGINS CONTEST FOR TEENS
Consider putting your talents to use to address the issue of poverty in our country. The Catholic Campaign for Human Development sponsors an annual contest for teens, Creating on the Margins, to engage students in grades 7-12 by encouraging them to learn about poverty in the U.S., its root causes, and seek faith-inspired efforts to address poverty. See the youth bulletin board for more information or visit www.usccb.org/youthcontest.
---
Praying Through Movement
REFIT CONTINUES
Come and join us for this community centered, value-positive experience designed to engage the heart as a muscle and a soul. ReFit includes cardio dancing, toning, stretching and strength training. It meets on Mondays from 7:00 – 8:00 pm in the Social Hall.

YOGA BEGINNING
Our Praying through Movement series continues as incentive to keep us moving and integrating mind, body and spirit, through these cold winter months. Marcella Bishop returns with her pleasant style for gentle, non-vigorous yoga/chair yoga beginning on Thursday, January 10th at 10:30 am. The series will run for 6 weeks. Donations are accepted. Please call the parish office at 330-699-4500 or email parishoffice@holyspiritunoh.org to register.
---
Save the Date!
JOIN US FOR THE ANNUAL PANCAKE BREAKFAST
In appreciation of your support, the High School Youth invite the Holy Spirit Parish Family (and their guests) to our pancake breakfast starting at 9:15 am on Sunday, January 20th. Come after Mass, before or just come. Menu includes sausage, all-you-can-eat pancakes and drinks. Donations will be accepted for our summer Mission Program trips to Kentucky and New York City..

9 DAYS FOR LIFE
9 Days for Life is from January 14th - 22nd. It is a multi-faceted novena for the respect and protection of every human life. Each day, a different intention is accompanied by a short reflection, suggested actions and related information. Visit www.9daysforlife.com to join!

EVENING PRAYER FOR CHRISTIAN UNITY
Every year, Christians across the world gather in prayer for growth and unity. As the Catholic Diocese of Youngstown continues the celebration of its 75th anniversary, Bishop George Murry will preside at Evening Prayer on Sunday, January 27th at 6:00 pm at St. Columba Cathedral (154 W. Wood Street, Youngstown). This worship service will emphasize the importance of moving from our discourses about unity, justice and mercy to action and concrete commitment in both our personal lives and our Christian communities.

YOUNG ADULT RETREAT AT LOYOLA
Loyola Retreat House is hosting a Young Adult Retreat. This retreat will be offered on February 2-3 and facilitated by David Eich, Father Simone and Father Bearer. We invite you and your friends to a weekend filled with faith, fun, good discussion and time to relax. For more information or to register for this retreat, call 330-896-2315 or visit our website at loyolaretreathouse.com. Hope you can join us!

CHILI COOK OFF
The Chili Cook Off will be held on Saturday, February 23rd at 6:00 pm. Watch upcoming bulletins for details.

WORLD DAY FOR CONSECRATED LIFE
World Day for Consecrated Life will be observed on Sunday, February 3rd at 10:30 am at St. Columba Cathedral (154 W. Wood Street, Youngstown). The universal Church has been celebrating World Day for Consecrated Life since 1997. Bishop George Murry, SJ, invites you to celebrate the gift of Consecrated Life with him and the religious of our diocese, especially during this 75th Anniversary year. All are welcome. Please mark your calendar.

THE CATHOLIC'S DIVORCE SURVIVAL GUIDE
The Catholic's Divorce Survival Guide will be offered on Wednesday Evenings, February 20th, 27th, March 20th, 27th, April 3rd, 10th, 17th, 24th, May 1st, 8th, 15th & 29th from 7:00 - 9:00 pm at St. Paul Parish (241 S. Main St., North Canton) in the North Room (lower level of the Church).
The Catholic's Divorce Survival Guide is a DVD-based series with accompanying materials created to bring hope and healing to divorced and separated Catholics. In addition to top Catholic experts on Church teachings, relationships, love, sex, marriage, divorce and annulment, the presentations also feature the personal testimonies of twelve divorced Catholic men and women who share their real-life stories of hope and healing.
No cost. To ensure your space or to learn about additional ministry to the divorced contact the Office of Pro-Life, Marriage and Family Life at dschmidt@youngstowndiocese.org or 330-744-8451 ext.272.

2019 CATHOLIC MEN'S FELLOWSHIP CONFERENCE
The 2019 Catholic Men's Fellowship Conference will be held on March 23 at St. Thomas Aquinas High School (Louisville). For more information, contact Mark Violand at 3308072255 or mvioland2@neo.rr.com.
---
FISH
OUTREACH SUNDAY FOR FISH
FISH, our community food pantry, relies on the generosity of churches to stock it with essential items needed. Once a month, is designated as "Outreach Sunday." This month's "Outreach Sunday" items are paper towels, granola bars and pasta sauce. Please bring your donations next weekend and place under the wood table by the main entrance.
---
Altar Flowers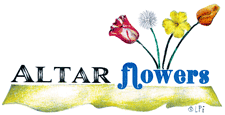 If you would like to provide flowers for our Saturday and Sunday Masses, the 2018 Flower Chart is now available on the bulletin board. Just place your name & phone number on the chart next to the date that has special meaning for you. A week before your floral arrangement is due, you will receive a reminder call and will be asked about your special intention. For many parishioners it is a wonderful way to commemorate Wedding Anniversaries, Birthdays, Loved Ones (living and deceased), etc. Your name and special intention will be noted in the bulletin to thank you for your thoughtfulness in adding beauty to the Holy Spirit environment.
---
2019 Hot Meals
2018 HOT MEALS DATES
Please mark your calendars for the 2019 Hot Meals dates that we are scheduled to help serve. All times are from 4:00 - 7:00 pm. They are Sunday, March 24th; Wednesday, July 31st; Wednesday, October 23rd; and Sunday, December 15th.
---
Love To Sing? Join Our Choir!
Our choir is a fun and caring group of singers who share their faith as they sing their praise to the Lord and we would love to have you join us! You do not need to know how to read music. We are not asking you to be a soloist; just come, sing and enjoy! We especially need tenors and basses. We rehearse on Thursday evenings at 7:30 pm in the church and sing at the 11:00 Mass. Rehearsals are on Thursday. If you have any questions, call our choir director, John Buckenberger at 330-618-6382.
---
What is a Parish Leader?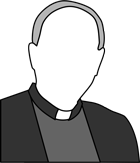 What is a Parish Leader? Why do we need them? A Parish Leader is a professional minister appointed by the bishop with the responsibility of leading a parish community that does not have a resident priest. A priest will be assigned as canonical pastor and for sacramental celebrations at the parish. In response to the Pastoral Plan for Evangelization, the Diocese of Youngstown is training 14 individuals (deacons, religious and laity) who will be available to serve as Parish Leaders. This is one way the diocese is addressing the reality of fewer priests. It is an opportunity for faith filled men and women to use their gifts of leadership and administration, allowing priests to focus on the sacramental and pastoral care of the faithful. For more information, visit www.doy.org or contact Pete Schafer, Director of the Office of Evangelization and Pastoral Planning at 330-744-8451 ext. 289
---
Holy Spirit Google Calendar






Tutorial
A tutorial is available on our YouTube Channel Holy Spirit Uniontown Ohio. A direct link to the tutorial is also available at
Holy Spirit Google Calendar Tutorial Part 1
Holy Spirit Google Calendar Tutorial Part 2


Are you using the Holy Spirit Google Calendar on the parish website? If not, you may want to! Liturgical ministers can view if they are scheduled for a particular day; you can learn details about events at the parish and beyond. Access the calendar by clicking the VIEW CALENDAR button on the home page or go to the Calendar Page. To read about an event, click on it (then you have the option to add it to your own calendar.)

For a link to our Liturgical Calendar go to:
Liturgical Calendar
For a direct link to our Liturgical Calendar go to:
Liturgical Calendar Direct Link
---