News & Events
REVISED TEMPORARY GUIDELINES
In light of the changing circumstances of the COVID virus and in an effort to maintain a safe environment, being mindful of the common good for all, Bishop Bonnar has issued a revised temporary guideline for those attending Mass. For all who are vaccinated, it is recommended that face coverings be worn for the good of all. While not mandated, it is encouraged for the time being. For the unvaccinated, a face covering should be worn while attending Mass. This is a temporary recommendation and will be re-evaluated in the coming weeks.

40 DAYS FOR LIFE
40 Days for Life is an internationally coordinated 40-day campaign from September 22 – October 31 that aims to end abortion locally through prayer and fasting, community outreach and a peaceful all-day vigil in front of abortion businesses. One of the two campaigns for the Diocese of Youngstown is being held in Canton. For more information about how you can participate, go to www.40daysforlife.com or contact Linda at 330-705-8814 or fortydayscanton@gmail.com.

A DARK DAY IN AMERICA: YOUR ACTION NEEDED
Recently, the House of Representatives voted to pass the most radical abortion bill ever. The so-called Women's Health Protection Act would:
Allow abortion on demand nationwide throughout every stage of pregnancy.
Ban pro-life laws in every state and local government.
Force Americans to support abortions with their tax dollars.
Likely eliminate conscience protections for doctors.
Please contact your Representative today to either express gratitude for voting against the bill or to express strong, but respectful, disagreement for voting for it, while urging him or her to reconsider their support for this radical bill. Additionally, it is likely that the Senate will also vote on this bill in the very near future. Please contact your two Senators also to strongly urge them to oppose the Senate version of this bill when it comes up for a vote.
For more information, go to www.NoTaxpayerAbortion.com or pick up a flyer on the wood table by the front doors.

OHIO FAITH COMMUNITIES FOR DEATH PENALTY ABOLITION WEEK
Join people of faith across Ohio to stand in solidarity for abolition of the death penalty during Death Penalty Abolition Week (Friday, October 8 - Sunday, October 17). We join across religious traditions calling in one voice for the abolition of the death penalty. Visit nodeathpenaltyoh.com for more information and to join the campaign.
"The Church teaches that it is necessary to love as a "consistent" witness to the dignity of life."
- Bishop Daniel Flores, Chair of Doctrine Committee USCCB

CATHOLIC CHARITIES AFGHAN HUMANITARIAN CRISIS
Some people have to decide between fleeing their home or living in unimaginable conditions. Help is needed with the resettlement of Afghan refugees in Northeastern Ohio. The Diocese of Cleveland operates a very robust refugee resettlement program that has seen activity recently skyrocket due to the arrival of 20,000 refugees to the United States from Afghanistan. There are many ways you can live out our call to "welcome a stranger:"
Pray: A Novena for Refugees can be found on the resources tab at www.jrsusa.org.
Volunteer: a variety of volunteer opportunities are available at ccdocle.org/afghan-humanitarian-crisis.
Donate: Financial donations are accepted online at ccdocle.org/afghan-humanitarian-crisis and checks made out to Migration and Refugee Services can be mailed to Migration and Refugee Services, 7800 Detroit Ave., Cleveland, OH 44102. Be sure to note Afghan Crisis or General Donation in the memo field. Gift cards to local department/grocery stores and restaurants are accepted as well.
Prepare a Blessing Bag: suggestions for donations needed in "Blessing Bags" can be found on the bulletin board or you can call the parish office. For more information, contact Hilary Lucas, Program Administrator at 216 - 939 - 3854.

ATTENTION YOUNG ADULTS AGES 18-39!
The Stark County Catholic Young Adult Ministry Team needs your input! Young Adult Ministry covers a wide range of ages and life stages, including college students, early professionals, and young parents. Before planning activities and gatherings, we would like to find out what types of ministry opportunities young adults are seeking and how the church can best serve this age group. Please use the QR code below to complete a short survey by October 31 to give us your feedback! The survey should take about 5 minutes and will provide the team with valuable information for planning future young adult opportunities throughout Stark County. If you have any questions, feel free to reach our team at Starkohioyam@gmail.com. PASS THIS ALONG TO YOUNG ADULTS IN YOUR FAMILY OR FRIENDS!
---
Holy Spirit PSR & Youth Group Activities
MASKS AND PSR/YOUTH MINISTRY
In accordance with current Diocesan policy and to keep everyone safe, masks will be required for all those attending PSR or Youth Ministry activities. If you have any questions or concerns, please see Anne Weeks or Cathy Kasza.

MISSION TRIP MEETING
We are starting to plan for next summer's mission trip, which is scheduled for June 12-17, 2022. We will have a planning/information meeting on Sunday, October 24 at 12:00 pm (right after the 11:00 mass). Any 8th-12th grade student or adult who is interested in going or is planning to participate needs to attend. We must begin to form our group ASAP. If you have any questions, please contact Anne Weeks at anneweeks@holyspiritunoh.org or Mark Violand.
---
Save the Date!
LOYOLA RETREAT HOUSE EVENT - IMITATING MARY'S 10 AMAZING VIRTUES: A WEEKLY SERIES
A virtue is an attitude or way of life that will help us grow in holiness. When we live a virtuous life, we receive inner joy, strength and peace from the Holy Spirit, Mary's Sweet Spouse. Come and see if by living each of these ten amazing virtues, you will change your relationship with God. Join us for this retreat series on Thursdays October 14, October 21 and October 28 from 6:00 - 8:00 pm. Cost is $45 for all three sessions and includes a light dinner.

PRAY THE ROSARY FOR AMERICA WITH THE KNIGHTS
The Knights of Columbus are sponsoring the Rosary on Saturday, October 16 at 12:00 pm in honor of Our Lady of Fatima to pray for America as we address problems facing our country. We encourage you to join the Knights in prayer, calling upon Mary, the patron of our country, to aid us during this time of crisis.

THE COVID19 MEMORIAL SERVICE WITH BISHOP DAVID BONNAR
Bishop David Bonnar will lead a prayer service to remember all of the lives lost to the Covid19 Pandemic with a dedication and blessing of a memorial bench on October 24 at Calvary Cemetery (248 S. Belle Vista Avenue, Youngstown). The doors will open at 1:00 pm and the service starts at 2:00 pm. Wreaths will be presented in recognition of First Responders and Essential Workers with the Honor Guard presentation and blessed palm crosses that will be available to everyone in attendance.

HARTVILLE MIGRANT CENTER
There will be a workday at the Hartville Migrant Center on October 30 from 9:00 am - 1:00 pm. to prepare the center for the winter season. Mold has been found in the basement so extra help will be needed this year as there is extra work to be done as the drainage system needs to be fixed so keep moisture away from the foundation. Please call or text Terry Smith at 330 - 354 - 6419 or email at micmat6767@yahoo.com.

CATHOLIC HIGH SCHOOL OPEN HOUSES
Both Central Catholic High School and St. Thomas Aquinas High School and Middle School are holding their Fall Open Houses on Sunday, November 7 from 12:00 – 2:00 pm. Small class sizes (17:1) and a faith-filled environment make a difference, such as 100% graduation rates, 91% of students are accepted to their first-choice college and 99% of students are involved in athletics, arts & student organizations! Any family can enjoy a Catholic education. Each year $2.5 million is awarded in scholarships and tuition assistance. Stop by and be entered to win a $500 tuition credit.

HARVEST MEAL
The planning process for the annual Harvest Meal has begun. If you've enjoyed the Harvest Meal in the past, we could use your help. We are in need of people to help cook turkeys. Please sign up on the wood table. The Harvest Meal is scheduled for Sunday, November 7 at 4:00 pm. Thank you!

LIFE & ESTATE PLANNING SEMINAR
The Diocese of Youngstown is planning Life & Estate Planning Seminars throughout the diocese in October and November. The seminars will address wills/estate plans, funeral/cemetery planning, and leaving a legacy of faith for your favorite Catholic cause. Presenters include a clergy member, an estate planning attorney, Catholic cemeteries and our Director of Development & Stewardship. Our area seminar will be held on November 18 from 6:30 – 8:00 pm at Christ the Servant (833 39th St NW, Canton). For more info, see the bulletin board or go to doy.org.
---
FISH
ACME RECEIPTS FOR FISH
It's that time again! Please save your Acme receipts dated August 5 to December 25 for FISH. Circling the cash-back amount on the receipts is a big help! If the cash-back amount is $0, please do not turn them in. Place your receipts in the FISHbowl on the usher's table or turn in to the parish office.

OUTREACH SUNDAY FOR FISH
FISH, our Lake Township community food pantry, relies on the generosity of others to stock it with items they needed. Once a month is designated as "Outreach Sunday." This month's "Outreach Sunday" items for Holy Spirit are tomato soup, baking mixes and paper towels. Please bring your donations next weekend and place under the wood tables.
---
Altar Flowers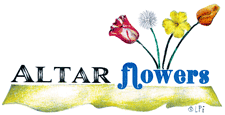 If you would like to provide flowers for our Saturday and Sunday Masses, the 2021 Flower Chart is now available on the bulletin board. Just place your name & phone number on the chart next to the date that has special meaning for you. A week before your floral arrangement is due, you will receive a reminder call and will be asked about your special intention. For many parishioners it is a wonderful way to commemorate Wedding Anniversaries, Birthdays, Loved Ones (living and deceased), etc. Your name and special intention will be noted in the bulletin to thank you for your thoughtfulness in adding beauty to the Holy Spirit environment.
---
2021 Hot Meals
HOT MEALS DATES FOR 2021
It is our turn to serve again at the Hot Meals Program at St. Bernard's in Akron on Sunday, October 17 from 3:00 - 5:30 pm. About six people are needed to help prepare the meals only. Masks are required; gloves will be provided. Sign up to help on the wood table or call the Parish Office.
Please mark your calendars for the 2021 Hot Meals dates that we are scheduled to help serve. All times are from 3:30 - 6:00 pm on Sundays.
October 17th
December 19th
---
What is a Parish Leader?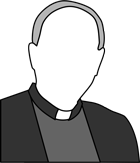 What is a Parish Leader? Why do we need them? A Parish Leader is a professional minister appointed by the bishop with the responsibility of leading a parish community that does not have a resident priest. A priest will be assigned as canonical pastor and for sacramental celebrations at the parish. In response to the Pastoral Plan for Evangelization, the Diocese of Youngstown is training 14 individuals (deacons, religious and laity) who will be available to serve as Parish Leaders. This is one way the diocese is addressing the reality of fewer priests. It is an opportunity for faith filled men and women to use their gifts of leadership and administration, allowing priests to focus on the sacramental and pastoral care of the faithful. For more information, visit www.doy.org or contact Pete Schafer, Director of the Office of Evangelization and Pastoral Planning at 330-744-8451 ext. 289
---
Holy Spirit Google Calendar






Tutorial
A tutorial is available on our YouTube Channel Holy Spirit Uniontown Ohio. A direct link to the tutorial is also available at
Holy Spirit Google Calendar Tutorial Part 1
Holy Spirit Google Calendar Tutorial Part 2


Are you using the Holy Spirit Google Calendar on the parish website? If not, you may want to! Liturgical ministers can view if they are scheduled for a particular day; you can learn details about events at the parish and beyond. Access the calendar by clicking the VIEW CALENDAR button on the home page or go to the Calendar Page. To read about an event, click on it (then you have the option to add it to your own calendar.)

For a link to our Liturgical Calendar go to:
Liturgical Calendar
For a direct link to our Liturgical Calendar go to:
Liturgical Calendar Direct Link
---