News & Events
OFFERTORY ENVELOPES
Due to issues beyond our control, offertory envelopes will not be mailed out for the months of February and March. Packets of substitute envelopes (alphabetized by last name) have been created and are available to be picked up in the Narthex after masses. Please label each envelope with your full name and envelope number. There are enough envelopes included for all weeks in February and March as well as Easter flowers. Please contact the parish office if you are unable to pick up the envelope packet and need it to be mailed to you.

ANNUAL STATEMENTS
For the sake of privacy, we are asking individuals who wish to have a tax statement regarding their charitable contributions to please contact the parish office. They may be picked up or arrangements may be made to mail them. If you wish to come in to the office to pick up your statement, please be sure to give us at least one working day's notice to print your statement. Thank you! Parish office hours are Tuesday - Friday from 9:00 am to 4:00 pm

THIS WEEKEND—BLESSING OF THROATS
We will be blessing throats in honor of Saint Blaise (feast day February 3) on Saturday February 4 at end of the 5:00 PM Mass and on Sunday February 5 at the end of the 9:30 AM Mass.
The blessing of throats is a sacramental, one of the many ways that Catholics express a vision for life that brings the body, the senses, and the spirit together. It is a tangible expression of an intangible inner longing. The sacramental action thus reminds us of how we are to respond to God's grace, which is always flowing. God wants us to be healthy and to use our bodies to praise him. The blessing of throats is a reminder to us of this grace and our need to respond by taking good care of ourselves and using our voices to lift up and not tear down.

USED EYE GLASS COLLECTION
On June 30, 1925, at Cedar Point in Sandusky, Ohio, Helen Keller challenged the members of the International Lions Service Club to become "Knights of the Blind". Here at Holy Spirit, the Hartville and Uniontown Lions Clubs will collect used eye glasses from Sunday, January 29th through Sunday, February 26th. A collection container will be on the table by the wood doors. After the prescription of each pair of glasses is identified, the glasses are cleaned and then sent to those in need in other countries. For more information concerning the collection, contact Pete Procaccio (Hartville Lions) 330-309-6639 or Marty Matheny (Uniontown Lions) 330-714-8241.

WORLD DAY FOR CONSECRATED LIFE
World Day for Consecrated Life will be celebrated in the Church on Thursday, February 2, 2023, and in parishes over the weekend of February 4-5, 2023. Please pray for all those who have made commitments in the consecrated life, and be sure to thank them on their special day. May they continue to be inspired by Jesus Christ and respond generously to God's gift of their vocation.

WALKING WITH MOMS IN NEED
Walking with Moms in Need, the initiative of the U.S. Catholic Bishops, calls for parishes to "walk in the shoes" of pregnant women in difficult circumstances. Pope Francis reminds us that parishes need to be "islands of mercy". For our parishioners to be aware of how to help someone in need, a list of resource centers in Stark and Summit counties with a variety of services for women and families has been posted on the bulletin board. More information for Walking with Moms in Need can be found at www.doy.org/walkingwithmomsneo/

ST. JOSEPH CHURCH OFFERS DIVORCECARE SUPPORT GROUP
DivorceCare is a 13-week course/discussion group for those who are going through or have gone through a separation or divorce. It addresses through education and discussion the most common issues associated with divorce/separation and promotes powerful healing so that you can move on to build a new life filled with promise and hope. The three components of DivorceCare are inspiring and educational video presentations, supportive and safe group discussions facilitated by trained facilitators who have experienced divorce, and resources for home use. DivorceCare will be offered at St. Joseph Church in Austintown for 13 consecutive Mondays, 6:30-8:00 pm beginning on February 6. You need not be a member of St. Joseph or any church to participate. The sole purpose is to assist you on your journey of healing. Contact Jim Merhaut-jmerhaut@stjosephaustintown.org to reserve your spot, or visit the St. Joseph website, https://stjosephaustintown.org/divorcecare/, for more information and to register online. You may also call 330-792-1919. Meetings will be held in the Mackin Room in the St. Joseph School building. There is no fee for participation.
---
Holy Spirit PSR & Youth Group Activities
YOUTH MINISTRY SERVICE PROJECTS
Our youth ministry group is working in collaboration with several other Stark County groups on a retreat the first weekend of March.  The youth will be working on two service projects during the retreat.  They will be assembling mats made out of plastic grocery bags and care packages of toiletries and gift cards for those in need.  If you are willing to help by donating items for these projects, we would greatly appreciate that.  A box will be in the lobby for collection of items until February 20th.  The following items are needed:
plastic grocery bags
travel toiletry items (toothpaste, toothbrush, deodorant, soap, shampoo)
$5 gift card (McDonald's, Wendy's, Subway)
---
Save the Date!
CRUSADER NIGHT AT THE RACES
The Central Catholic Athletic Booster Club will be hosting their annual Night at the Races on Saturday, February 11 from 5:30-10:30 pm at the McKinley Eagles in Canton. The evening will include food, drinks, Thoroughbred horse races, and friendly wagering. A limited number of tickets are sold. To reserve tickets, visit CentralCrusaders.org and find their NATR under "Announcements."

COME AND SEE THE SEMINARY
Saint Mary Seminary & Borromeo Seminary are once again offering "Come and See" Weekends. These are opportunities for men who are open to priesthood formation can experience life in the Seminary. The next Come and See Weekend is scheduled for February 10-12, 2023. If you know of anyone interested in this time of prayer, discovery, and discernment, please contact Fr. Chad Johnson at 330-744-8451 or by email at cjohnson@youngstowndiocese.org

WINTERFEST
After a two-year hiatus, Winterfest is back! For those unaware, Winterfest is the annual fundraiser put on by seminarians with proceeds going toward the St Mary Seminary's Student Activities fund. This fund is what supports all our extra-curricular activities, like going to the Cleveland Guardians games or the Cleveland Orchestra. The event is held on the seminary campus, with opportunities to meet our seminarians, eat some good food, and possibly take home a raffle basket. The event will feature some staple Eastern European cuisine, raffle opportunities, and tours of the newly renovated rooms and student lounge. This is a great time to see what the seminary is all about. All are welcome! Details for the event are as follows:
Date: Saturday, February 11th, 2023 from 5:00-7:30 PM
Location: 28700 Euclid Ave, Wickliffe, OH 44092
Meal Prices: Adults - $15 ~ Children 12 and under - $8

CAN'T WAIT FOR SAINT PATRICK'S DAY PARTY
The Stark County Division of the Ancient Order of Hibernians will host a "Can't Wait for Saint Patrick's Day" party on Saturday, February 11, at the Saint Paul Parish, North Canton, Social Hall, beginning at 6:15 PM, following the 5:00 Saturday Vigil Mass.  The party will feature Irish music performed by the band County Mayo. Admission is $5 per person.  Food and drink will be available for an additional charge.  Proceeds will benefit Hibernian Charities, including Project Saint Patrick, which supports Church vocations.  For tickets or further information, call Tom at 330-328-5253 or email Fr. Keehner at  jekeehner@yahoo.com.

COMMUNITY OF PRAISE CATHOLIC CHARISMATIC PRAYER GROUP
The next meeting of the Community of Praise Catholic Charismatic Prayer Group is on Monday, February 13th, at 6:30 p.m. at Walsh University, Our Lady of Perpetual Help Chapel, 2020 East Maple Street, North Canton, Ohio. This month will be our annual Charismatic Mass officiated by Father Tom Cebula, administrator of St. Louis and Sacred Heart of Mary in Louisville. All are welcome. Following the mass, we will have a gathering in the gathering area in the basement, with food, and refreshments. Please come and celebrate the third-year launch of our monthly Charismatic meetings.  All in the Youngstown diocese are welcome with family and friends. This group is affiliated with the Catholic Charismatic Renewal of the Diocese of Youngstown, Ohio, and is an Apostolate of Magnificat of Stark County, Ohio. For more information, you may call Rosemary Pfiffner at (330) 499-9371. Check out our website at communityofpraise.org

ANNUAL WHITE MASS
The Annual White Mass – celebrating and recognizing the ministry and work of those in the health professions – will be held on Sunday, February 19, 2023 at 10:30 a.m. at the Cathedral of St. Columba located at 154 W. Wood St. in Youngstown. Bishop David J. Bonnar will preside. A reception will follow in the Cathedral Hall. All are welcome. For more information call 330-744-8451 ext.272 or contact dschmidt@youngstowndiocese.org.

MENTAL HEALTH FIRST AID COURSE
Mental Health First Aid teaches you how to identify, understand and respond to signs of mental health and substance use challenges among adults. You'll build skills and confidence you need to reach out and provide initial support to those who are struggling. You'll also learn how to help connect them to appropriate support. There is a 2 hour online course then the in-person training course will be offered at St. Jacob's Lutheran Church, 1460 State Street, N. Canton 44721 on Saturday February 25th from 8am-2:30pm. Free lunch is included. To register, go to : https://form.jotform.com/223494023289156.

FAITH OVER FEAR YOUTH RETREAT
Join youth in Stark County on a retreat to explore our fears and anxieties and how our faith can help us overcome them. We will begin at Holy Spirit and then travel to St. Benedict in Canton where we will stay until we conclude. The retreat starts Friday March 3rd at 7:30pm and concludes on Sunday March 5th at 2:30pm. The cost is $25 per student which includes all meals, snacks and a shirt. You will need to bring hygiene items and sleeping bag or air mattress to sleep on. Registration deadline is February 10th. Contact the Parish office to sign up.

TRIP TO ROME
Join Deacon John Amedeo and Father Joe Tuscan as they host a tour to Rome, Orvieto, and Assisi from May 23 - June 1, 2023! The tour will include many of the wonderful sites and Churches in Rome and then we're off to the beautiful mountain towns of Orvietto and Assisi. We will visit the beautiful Cathedral in Orvietto with a Eucharistic miracle displayed there, and the beautiful basilicas of St. Francis and St. Clare. Your tour will include all ground transportation in Italy, all group meals, and entrance fees. Celebrate the Holy Mass with us in many of these beautiful and historic Churches.  The cost for this tour is $2950.00 plus airfare (currently around 800.00).  For more details and an itinerary, please contact Deacon John Amedeo at 330-310-1628 or by email at tivolitours.us@gmail.com

BISHOP BONNAR'S 2023 PILGIMAGE
Make plans to join Bishop David J. Bonnar and parishioners throughout the diocese on a Pilgrimage to Scotland and Ireland on June 4-14, 2023 as we celebrate the 80th Anniversary of The Diocese of Youngstown. Highlights of the trip include visits to: Glasgow, Edinburgh, Stirling, Oban, Belfast, Knock, Galway and Dublin. A special part of the pilgrimage is a visit to the Isle of Iona on the Feast of Saint Columba, where he founded Scotland's first Christian Community. To receive more information as the trip develops, please email Fr. Lavelle at jlavelle@youngstowndiocese.org.
---
FISH
FISH BAGS
FISH Bags will be distributed next weekend. Please consider helping out. They will need to be returned to the church by February 12. OUTREACH SUNDAY FOR FISH
FISH, our Lake Township community food pantry, relies on the generosity of others to stock it with items they needed. Once a month is designated as "Outreach Sunday." This month's "Outreach Sunday" items for Holy Spirit are crackers, pasta, pasta sauce, peanut butter and soup. Please bring your donations next weekend and place under the wood tables.
---
Faith and Light Forum
FAITH AND LIGHT FORUM 2022-23
The next Faith and Light Forum 2022-23 (Formerly Hamilton Forum) luncheon with guest speaker, Charita Goshay, will be on Thursday, February 16 th at 11:30 a.m. at St. Michael Parish, 3430 St. Michael Blvd. N.W., Canton, OH. Reservations are required for the luncheon by the Monday before at (330) 649-1231 or faith.light.canton@gmail.com. The cost at the door is $16.00 with lunch or $8.00 without lunch. Specify the number of people and if you are purchasing lunch. Thank you!
---
Altar Flowers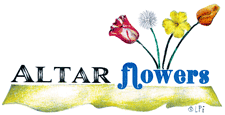 If you would like to provide flowers for our Saturday and Sunday Masses, the 2022 Flower Chart is now available on the bulletin board. Just place your name & phone number on the chart next to the date that has special meaning for you. A week before your floral arrangement is due, you will receive a reminder call and will be asked about your special intention. For many parishioners it is a wonderful way to commemorate Wedding Anniversaries, Birthdays, Loved Ones (living and deceased), etc. Your name and special intention will be noted in the bulletin to thank you for your thoughtfulness in adding beauty to the Holy Spirit environment.
---
2023 Hot Meals
HOT MEALS DATES FOR 2023
Please mark your calendars for the 2023 Hot Meals dates that we are scheduled to help serve. All times are from 3:30 - 6:30 pm. They are:
March 26th
July 23rd
October 18th
December 17th
---
Holy Spirit Google Calendar






Tutorial
A tutorial is available on our YouTube Channel Holy Spirit Uniontown Ohio. A direct link to the tutorial is also available at
Holy Spirit Google Calendar Tutorial Part 1
Holy Spirit Google Calendar Tutorial Part 2


Are you using the Holy Spirit Google Calendar on the parish website? If not, you may want to! Liturgical ministers can view if they are scheduled for a particular day; you can learn details about events at the parish and beyond. Access the calendar by clicking the VIEW CALENDAR button on the home page or go to the Calendar Page. To read about an event, click on it (then you have the option to add it to your own calendar.)

For a link to our Liturgical Calendar go to:
Liturgical Calendar
For a direct link to our Liturgical Calendar go to:
Liturgical Calendar Direct Link
---