News & Events
Christmas
HOLIDAY MASS SCHEDULE
The Holiday Christmas Mass Schedule for Saturday, Sunday and Monday:
Saturday - December 23rd
- 5:00 PM
Sunday - December 24th
- 9:00AM, 4:00PM, 6:30PM, 10:00PM (with Christmas prelude by the choir beginning at 9:30 pm)!
Monday - December 25th
- 10:30AM
The Solemnity of Mary, Mother of God - Monday (January 1st) is not a holy day of obligation in the United States this year.
Liturgical Ministers Please sign.up to help with the holiday Masses. ! There will be
NO
daily Masses from Tuesday, December 26th through Friday, December 29th.
HOLY SPIRIT CHOIR CHRISTMAS EVE PRELUDE

The Holy Spirit Choir will offer a 30 minute musical prelude prior to the 10:00 pm Christmas Eve Mass beginning at
9:30 pm
. Please come early as a way of prayerfully preparing to celebrate the Christmas Eve Mass.
HOLIDAY OFFICE HOURS
The Parish Office will be closed on the following days:
Monday December 25th,
Tuesday, December 26th
Monday, January 1st
---
Holy Spirit Youth Group Activities
PEANUT CLUSTER ORDER PICK UP DECEMBER 17TH WEEKEND
Peanut cluster orders may be picked up December 17th weekend in the Social Hall. Our youth appreciate your gracious support of their activities. Thank you!

ATTENTION PEANUT CLUSTER MAKERS
This Friday, December 15th, the high school youth of Holy Spirit will be making the peanut clusters to fill the orders. Many hands are needed. We welcome any adult interested in helping. Please be at Holy Spirit at 5:00 pm and bring a double boiler if you have one. Pizza will be served.

JR HIGH/HIGH BROWNIE BAKING AND CUPCAKE WARS - ST BERNARDS HOT MEALS
Students (grades 6 - 12), family and friends are invited to come and make brownies for the St. Bernard's Hot Meal program in Akron on December 17th. Participants will meet at 12:15 pm in the kitchen and social hall for baking, cupcake wars and a white elephant gift exchange. Lunch will be included.

BOWLING FOR VOCATIONS
On Wednesday, December 27 from 1:00 . 4:00 pm at Park Center Lanes (7313 Whipple Avenue, North Canton), students in grades 8.12 are invited to come and have some fun with our current seminarians, as well as sisters, brothers and priests currently serving in our Diocese. There is no cost for this event. Admission will be your donation of a non.perishable food item. Pizza, pop and a snack will be provided. Please RSVP to Anne Weeks by December 19th. Permission slips are available at hsyouthunoh.weebly.com

BROOM BALL FUN AT KSU
Junior High and High School Youth: Join us on Saturday, January 13th as we head to the Kent State University Ice Arena to play broomball! We will meet in the parish social hall immediately after the 5:00 pm mass then carpool to the KSU ice arena (join us for mass too!). A pizza supper will be included before we begin our game. Participants must wear either tennis shoes or boots. The cost for this event is $10.00 per person. Return permission forms and payment by January 7th. Sign-up sheet and extra permission forms are on the youth bulletin board. A minimum of 10 participants is needed for this event. So come on, gather your friends and your families and join us for some slippery fun! Adult drivers will be needed. Contact Cathy Kasza, Anne Weeks or Madalyn Staudt if you have any questions, or call the parish office. Permission slips are on the youth bulletin board or at hsyouthunoh.weebly.com
---
Advent Giving Tree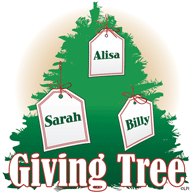 As Christmas approaches, we think of those in need. This year we will again be providing gifts to Hartville Meadows residents, St Bernard's, the Migrant Center and Holy Spirit families.
Please consider taking a tag from the Giving Tree in the narthex. Wrap the gift and be sure to place the tag on the outside of the gift. If you purchase a Gift Card, place the card and tag in an envelope and put it in the bag under the Giving Tree marked "Gift Cards". Return the gift to the church by Sunday, December 10th. If you have any questions, please call Andrea Dorsey at 330-310-9779.
Through your generosity, once again our Giving Tree was a success! Many families and individuals in need with benefit from your kindness. Thank you very much!
---
Blessing Of The Advent Wreath
Before lighting the candle, all extend their hands over the wreath and pray together: Oh God, by Your Word all things are made holy. We offer you this Advent wreath which we ask you to bless. And bless us, also as we use this wreath. May we grow closer to you during this time of waiting. Amen.
---
Advent Faith Sharing Groups Forming and Meeting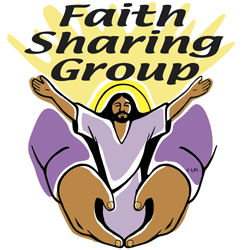 You are again invited to participate in Sunday by Sunday Small Faith Sharing groups throughout the Advent season. Small groups of 6-8 people will meet to pray, read and reflect on scripture and encourage one another in faith throughout Advent. Groups will meet weekly beginning the week of December 3rd. Each weekly session follows the Sunday by Sunday materials provided to each participant and is approx. 2 hours in length. A signup sheet with various meeting days and times is available at the main doors of the church. For more information, contact Cathy Kasza at the parish office or speak with Ed Herman. We hope you consider joining a small faith-sharing group and sharing your faith journey with others.
---
FISH
OUTREACH SUNDAY FOR FISH
The FISH relies on area churches to stock the food pantry on a continual basis. This month's items are pasta, rice side dishes and pasta sauce. Please bring your donations December 17th weekend and place under the wood tables.

ACME RECEIPTS FOR FISH
It's that time again! Please save your Acme receipts dated August 10th to December 30th, 2017 for FISH. Circling the cash-back amount on the receipts is a big help! If the cash-back amount is $0, please do not turn them in. Place your receipts in the FISHbowl on the usher's table or turn in to the parish office.
---
Praying Through Movement
PRAYING THROUGH MOVEMENT: TAI CHI
Our next series will be Tai Chi – Moving for Better Balance and will meet on Mondays at 1:00 pm and Fridays at 10:00 am in the Social Hall during the months of October, November and December beginning Friday, October 6th. Offered by the Akron/Canton Area Agency on Aging, this education and exercise series aims to strengthen muscles and prevent falls. The exercises are easy to do and can be done from a sitting or standing position. To register, call the office or email parishoffice@holyspiritunoh.org because at least 10 participants are needed. There is no cost for the class. Pick up an updated brochure for details.
PRAYING THROUGH MOVEMENT: EVENING TAI CHI
An evening Tai Chi class is starting on Mondays at 7:00 pm in the Social Hall starting on November 6th and running for 4 - 6 weeks. The exercise series is easy to do and can be done from a sitting or standing position. To register, call the office or email parishoffice@holyspiritunoh.org because at least 10 participants are needed. There is no cost for the class.


PRAYING THROUGH MOVEMENT.TAI CHI CLASSES!
All Tai Chi classes will continue for 2 more weeks (through December 15th), including the Monday evening classes. If you've not yet had a chance to experience this movement form, come give it a try. Classes are held at the parish Monday at 1:00 pm and 7:00 pm and on Fridays at 10:00 am. Any questions, contact the parish office.
---
"In Celebration Of" - Or - "In Memory Of"
We are accepting donations for Christmas flowers in celebration of a special event or as a memorial for your loved ones. Please put your donation in the "Christmas Flowers" envelope in your packet. Include your name, event being celebrated and/or your loved one's name to be remembered and drop in the collection. The list of donors and loved ones will be published in the
December 24th bulletin
. To be listed, please make your donations by
December 11th
.
---
Congrats To Our Leaders of Prayer
Mark Violand and Anne Weeks have recently completed formation to become Leaders of Prayer here at Holy Spirit. A Leader of Prayer is a lay person commissioned to lead the faithful in acts of worship which in the past were often led by ordained clergy, but which are not reserved exclusively to them. Mark and Anne are to be commended for the dedication and enthusiasm with which they responded to the call by the parish to take part in this ministry. When you have the opportunity, you might thank them for the service they are giving to our parish.
---
Share the Journey
According to the United Nations High Commissioner for Refugees, a refugee is someone who has been forced to flee his or her country because of persecution, war or violence. A refugee has a well-founded fear of persecution for reasons of race, religion, nationality, political opinion or membership in a particular social group. An immigrant is someone who voluntarily leaves his or her country in order to improve the prospects for themselves and their families. Keep sharing materials on social media #sharejourney.
---
2017 Hot Meals Dates
It is our turn to serve again at the Hot Meals Program at St. Bernard's in Akron on Sunday, December 17th from 4:00 - 7:00 pm. Sign up to help on the wood tables. There will be a carpool leaving from our parking lot at 3:30 pm.

Please mark your calendars for the 2017 Hot Meals dates that we are scheduled to help serve. All times are from 4:00 - 7:00 pm. They are:

---
PSR and Youth Ministry
PSR RESUMES
PSR has resumed. Elementary classes (pre - 8th grade) are held at Uniontown Elementary on Sundays from 9:45 - 10:45 am. Contact the parish office if you still need to register your child.


PSR REGISTRATIONS ARE PAST DUE. PLEASE REGISTER WHEN YOU BRING YOUR CHILD(REN) TO PSR.
If you have any questions, contact Cathy Kasza or Anne Weeks at the parish office at 330-699-4500. If you are new to the parish and have children of catechetical age, please stop by the parish office Monday through Friday from 9:00 am to 4:00 pm to receive information. If you have any questions, contact Cathy Kasza or Anne Weeks at the parish office, 330-699-4500.

PARENTS OF FIRST GRADE CHILDREN
In order to provide children proper formation and preparation for the Sacrament of First Eucharist in the second grade, parents should ensure their children are registered for PSR at least by first grade. This is in compliance with diocesan policy.
---
Love To Sing? Join Our Choir!
Our choir is a fun and caring group of singers who share their faith as they sing their praise to the Lord and we would love to have you join us! You do not need to know how to read music. We are not asking you to be a soloist; just come, sing and enjoy! We especially need tenors and basses. We rehearse on Thursday evenings at 7:30 pm in the church and sing at the 11:00 Mass. Rehearsals are on Thursday. If you have any questions, call our choir director, John Buckenberger at 330-618-6382.
---
Youth Ministry Intern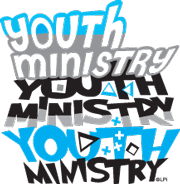 We are happy to announce that Madalyn Staudt has accepted the position of Jr. and High School Youth Ministry Intern. She will be assisting Cathy and Anne in ministry with our youth, particularly those in junior high. Madalyn is a student at Walsh University and has been a parishioner at Holy Spirit most of her life. Please welcome Madalyn to this ministry. If you are interested in serving on a team for junior and senior high youth ministry, please contact Madalyn, Anne or Cathy at the parish office.
---
Children's Liturgy of the Word: Sharing Christ's Message With Children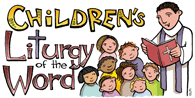 CHILDREN'S LITURGY RESUMES

Children's Liturgy of the Word will be offered at all the masses the weekend of Jan 13/14, . Children's liturgy is a ministry to children ages 4-12 that is offered once a month. The children are called forth from the congregation, offered a blessing, led out of Mass by an adult catechist. They process to a prayer area set up in the meeting room, where the children hear the Gospel proclaimed and, with the assistance of the catechist, break open its meaning on an age-appropriate level. The children are then brought back to the larger congregation after the Creed. Children's liturgy of the Word will be offered on the following weeks:
Jan 13/14,
Feb 10/11,
March 3/4
April 14/15.
If you would like to get involved in this ministry or have questions contact Cathy at the office.
---
What is a Parish Leader?
Parish Leader - PDF
Parish Leader Letter From Bishop - PDF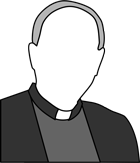 What is a Parish Leader? Why do we need them? A Parish Leader is a professional minister appointed by the bishop with the responsibility of leading a parish community that does not have a resident priest. A priest will be assigned as canonical pastor and for sacramental celebrations at the parish. In response to the Pastoral Plan for Evangelization, the Diocese of Youngstown is training 14 individuals (deacons, religious and laity) who will be available to serve as Parish Leaders. This is one way the diocese is addressing the reality of fewer priests. It is an opportunity for faith filled men and women to use their gifts of leadership and administration, allowing priests to focus on the sacramental and pastoral care of the faithful. For more information, visit www.doy.org or contact Pete Schafer, Director of the Office of Evangelization and Pastoral Planning at 330-744-8451 ext. 289
---
Parish Strategic Planning
UPDATE TO THE PARISH ON THE FUTURE LEADERSHIP OF HOLY SPIRIT
Father John is committed to remain as pastor through June 2018. He will then discern each year whether to continue active ministry as pastor of Holy Spirit. Bishop Murry has sent us a letter stating because Holy Spirit is a vibrant parish, he has no intention of closing Holy Spirit upon Father John's retirement (bulletin insert).
A parish committee has been working for nearly two years and has submitted various options to the diocese for future leadership. (Committee members are Deacon Russ, Paul DeLuca, Ann Dvorak, Glenn Griffin, Claire Hobbs, Donald Schenk, Heather Smith and Father John).
Based on the number of priests in the diocese, it is likely that we will not get a new full-time resident pastor when Father John retires.
If there is no resident pastor, it is likely that the diocese will appoint a parish leader for the parish. A priest will be assigned by the diocese to provide sacramental ministry to the parish.
The Strategic Planning Committee is seeking to find ways to identify & prepare more lay leaders in our parish.

STRATEGIC PLANNING TEAMS UPDATE
The Strategic Planning Teams are continuing to work on approved recommendations. The Parish Life Participation Team (Team #2) has the goal to "Inspire New and Existing Members to Fully Participate in Parish Life." The Team has introduced new activities to include a Coffee and Donuts children's activity box, the children's Gospel handout, children's "Shaker Sunday," the children's playset outside, "A Stitch and a Prayer" group and the Sunday by Sunday small group faith sharing program. Also, look for development of the back property for a prayer/play garden and an Advent Faith Challenge. The Parish Life Participation Team welcomes new members.

END OF YEAR CHARITABLE DONATION: HOLY SPIRIT PRAYER GARDEN
A project proposed by the Strategic Planning Parish Life Participation Team will transform the space behind the church that is presently overgrown into a Prayer Garden. This area could be used for quiet reflection, family gatherings, PSR, Confirmation classes and many other purposes. The land will be cleared and seeded, as well as a walking path and other features will be added. The team's goal is to raise funds to allow the project to start in Spring 2018; the cost for the project will be approximately $8500. If you are looking for an end of year charitable donation opportunity or would just like to contribute, consider donating to the project. Mark your donation as "Prayer Garden" and place it in a separate envelope in the Sunday collection. For more information, contact Ed Herman at 330.497.8471.
---
Welcome Parish Council
A warm welcome to the newly discerned members of Parish Council: Marilyn Eichler, Gerri Fitzpatrick and Kim King (3 year terms). The alternates are Carl Smith and Patty Wartko. We would also like to thank all those who made themselves available for discernment. ! ! A special thank you to those discerned members whose tenure of service is complete: Misty Franklin, Pete Gory and Cindy Misanko.!
---
Discernment Retreat Opportunity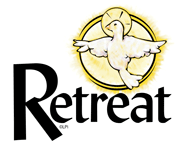 If you are a man who is 18 to 50 years old and looking to gain insight on God's call for your life, then you are invited to attend a Discernment Retreat. The focus of the weekend is on understanding one's vocation through discernment with a special emphasis on a vocation to the priesthood. It will begin on Friday, December 15 and conclude by noon on Sunday, December 17th. It will be held at Villa Maria Retreat Center in Villa Maria, PA. In addition to the discernment conferences, plans include Mass, communal and private prayer, time for personal reflection, Eucharistic Adoration, and the ability to speak with seminarians and ask questions. There is no charge for the retreat. To get more information or to register, look for brochures located on the bulletin board, talk to your parish priest or register online at youngstownvocations.org.!
---
Thank You To Our Advertisers!
You may have noticed a number of local businesses sponsoring our parish bulletin. These advertisements cover the cost of printing our bulletin. While the inclusion of these advertisements is not an endorsement by our parish, we do encourage you to consider patronizing them when making upcoming decisions to purchase goods or services from businesses in our area. Please thank them for their support of our parish.
---
Holy Spirit Google Calendar






Tutorial
A tutorial is available on our YouTube Channel Holy Spirit Uniontown Ohio. A direct link to the tutorial is also available at
Holy Spirit Google Calendar Tutorial Part 1
Holy Spirit Google Calendar Tutorial Part 2


Are you using the Holy Spirit Google Calendar on the parish website? If not, you may want to! Liturgical ministers can view if they are scheduled for a particular day; you can learn details about events at the parish and beyond. Access the calendar by clicking the VIEW CALENDAR button on the home page or go to the Calendar Page. To read about an event, click on it (then you have the option to add it to your own calendar.)

For a link to our Liturgical Calendar go to:
Liturgical Calendar
For a direct link to our Liturgical Calendar go to:
Liturgical Calendar Direct Link
---
Young Adult Center

YOUNG ADULT CENTER IS OPEN!
The Young Adult Center (YAC) is open Saturday and Sunday nights from 4:00 pm to midnight. Free Wi-Fi. Come play basketball, volleyball, study, read, play table games or air hockey, watch TV, hang out with friends, have a group meeting or get a snack. Everyone is welcome. It is located in the Gentlebrook Community Complex (880 Sunnyside Street SW, Hartville. Call Marsha at 330-730-6714 for more information.


---