News & Events
PRAYERS FOR FATHER JOHN
Father John is home and continues to improve following his surgery. He will be having in-home care from a nurse twice a week and will also begin therapy soon. His needs are being met; therefore please do not send any food. He requests your continued prayers for his recovery and for no phone calls or visitors. Thank you to everyone who has volunteered to drive him to appointments when he needs to go. We will be calling you once he has dates scheduled. Thank you.

CONFESSIONS
For the time being, there will be no confessions on Saturday.

DIOCESAN SAFE ENVIRONMENT
If you or someone you know believes he or she has been abused by any Church-related lay people, priests or bishops, we urge the person to contact the civil authorities and/or Retired Sergeant Delphine Baldwin-Casey, who is responsible for victim assistance in the Youngstown Diocese Safe Environment Office. Her phone number is 330-718-1388.

VOLUNTEER COORDINATOR POSITION NEEDED NOW: HARTVILLE MIGRANT CENTER
A part-time Volunteer Coordinator is needed at the Hartville Migrant Center as soon as possible. The Coordinator works about 570 hours per year (nearly full time in the summer, casual in the winter) and their duties are as follows:
Identify, recruit and assist volunteers at the center.
In conjunction with the Director, utilize human resources to meet the needs of migrant farmworkers and their families.
Develop and maintain volunteer schedules while exploring new areas of service.
Assist with the operations of the medical clinic, represent the center in public forums and work with the center volunteer board to assure adherence to mission goals.
Strong interpersonal speaking skills, Spanish language skills or willingness to learn preferred. If interested, please send your resume to Deb Arner at
hmcservicecoord@gmail.com
. See the bulletin board for an application.
HOLY SPIRIT SPORTS MINISTRY SOFTBALL TEAM
Would you like to play softball for some comradery, community and fun? We are looking to form a Holy Spirit team that would play on fields in North Canton as part of the Summer Co-Ed Church Softball League. The season runs from the end of May through the beginning of August and the team consists of players ages 16 and over. Great opportunity for older teens and young adults to be active with others in the parish or families to do something together. If you are interested, please contact Lisa Gaj at 330-603-8769.
2019 ANNUAL BISHOP'S APPEAL
Our parish has been asked to join together with parishes throughout the Diocese of Youngstown in offering our support to the 2019 Annual Bishop's Appeal. Our financial need is $4.2 million. Our goal this year is to reach 100% participation. There are many ways in which you can participate. Please PRAY for the success of the Annual Bishop's Appeal. Your prayers are meaningful and critical to our success as a Church family. DONATE to the Appeal. Use the response card you received in the mail OR use an envelope found in your pew to respond. VOLUNTEER your time and talents to any of the ministries of the Church. Please submit a response card even if you are unable to make a gift of any dollar amount. Your response will count towards our parish participation goal. We ask every family to prayerfully participate in the Annual Appeal. Thank you in advance for your reflection and generous response.
"BUILDING FAITH, FAMILY, FUTURE" CAPITAL CAMPAIGN PLEDGES
We thank all those who have returned a commitment card and made a financial commitment to our Capital Campaign. If you have not yet responded, we ask you to do so by placing your commitment card in the collection basket, drop it off at or mail it to the parish office. We will be sending a mailing to all those who have not yet responded because it is important for us to hear from everyone in order to achieve our dream.
BUILDING UPDATE
This is an exciting time at Holy Spirit. We are looking forward to the future as a vibrant parish that provides for our needs. Parish Council discussed these updates at their last meeting. Here is the latest on our building project:
We have signed the contract with the architect for the detail design of the new facility and they are beginning their work.
We, with the assistance of our architect, are in the midst of hiring a Construction Manager at Risk (CMr) for the project.
Groundbreaking target date is late June, which still gives sufficient time to complete the project by the fall of 2020 for the start of PSR.
A survey to map the locations and elevation of buildings and other features was completed.
According to the soils testing, we can build in the planned locations with no issues.
Work on the PSR Center to convert it the parish offices will begin after PSR is finished for the year on April 14.
The computer committee is working to secure a new phone system for the parish.
DIOCESAN PLAN FOR PARISHES
You may have read in the Catholic Exponent or the local newspapers about the plan for parishes the Diocese is working on to meet the challenge of the shortage of priests. Our Parish Council discussed the plan at its March meeting and as more information becomes available, we will communicate that with you.
---
Holy Spirit PSR & Youth Group Activities
FIRST COMMUNION PRACTICES, SAT MAY 18th
There are 3 different First Communion practices the morning of Saturday, May 18. Be sure to note which one applies to you. A parent is asked to attend with their child. Practice times are as follows:
9:30 am for those celebrating at the Saturday, 5:00 pm Mass
10:15 am for those celebrating at the Sunday, 8:30 am Mass
11:00 am for those celebrating at the Sunday, 11:00 am Mass
PREPARING FOR THE MISSION TRIPS!
Those who elect to participate on a mission must prepare for the journey on which they will embark. Spiritual, emotional, and physical readiness is very important for the trip to be impactful. Those who have gone before have identified activities in certain areas that prepare the participants for this immersion experience. The third area is FUNDRAISING. Each year, the chocolate peanut cluster sale, the stock sale and flower sale, along with other various efforts, help them raise the necessary funds needed to finance the trips. Participants must help in some way with each one. The participants appreciate all the support the parish gives them throughout the year for their fundraising efforts.
NATIONAL CATHOLIC YOUTH CONVENTION (NCYC)
High school students (in the fall of 2019): Do you want to participate in an energetic, faith-filled gathering with 20,000 others Catholic teens? Do you want to hear some of the best Catholic speakers, singers and performers? Do you want to spend time in prayer with your peers? If so, NCYC is for you. NCYC is a multi-day pilgrimage, from November 21 - 24, of prayer, community and empowerment. To learn more or to register, contact Anne Weeks or go to
http://youngstownoyyam.weebly.com/2019-ncyc-pilgrimage.html
.
---
Praying Through Movement
REFIT CONTINUES
Come and join us for this community centered, value-positive experience designed to engage the heart as a muscle and a soul. ReFit includes cardio dancing, toning, stretching and strength training. It meets on Mondays from 7:00 – 8:00 pm in the Social Hall.
---
Save the Date!
PRAY A ROSARY FOR VOCATIONS WITH THE KNIGHTS
On Tuesday, May 14th at 6:30 pm, the Holy Spirit Council of the Knights of Columbus invites the parish in praying the Rosary with them prior to their monthly meeting at 7:00 pm. If you are unable to attend, please pray in solidarity with us to foster a culture of vocations at Holy Spirit, the Diocese of Youngstown, and beyond.

A CHORUS FOR A CAUSE
A Chorus for a Cause presents "Isn't Life Amazing" on May 14th at 7:30 pm at St. Timothy's Episcopal Church (226 3rd St. SE, Massillon, OH). Concert benefits NAMI Stark Co., that National Alliance on Mental Illness. Tickets are $15. Doors open at 7:00 pm. Please see Mike Capitena, Dianne Capitena or Michele Valentine for tickets.

MEMORIAL SERVICE FOR MISCARRIED OR STILLBORN CHILDREN
If you know someone who has suffered the loss of a child through miscarriage or stillbirth, please invite them to one of the following Memorial Services on Sunday, May 19th at 2:00 pm in the Chapels at Massillon Calvary Cemetery (3469 Lincoln Way East) or Youngstown Calvary Cemetery (248 Belle Vista Avenue). Parents, family, grandparents and others are encouraged to attend. Sponsored by the Diocese of Youngstown Office of Worship and Office of Pro-Life, Marriage & Family Life.

25TH, 40TH, 50TH, OR 50+ WEDDING ANNIVERSARY CELEBRATION MASS
The Diocese of Youngstown will sponsor a Wedding Anniversary Celebration to honor couples observing their 25th, 40th, 50th, and 50+ wedding anniversary in 2019 on June 2nd at 2:00 pm at the Cathedral of St. Columba. The Wedding Anniversary Celebration includes Mass with Bishop George V. Murry, renewal of marriage vows and personalized certificate for each couple. Following the Mass, there will be a reception for the couples and their families in their parish hall. Only the first 132 couples will be accepted; return forms to the Parish Office asap. In order to have your names included in the Anniversary Mass Booklet, the Diocese must receive it by April 29th.

VACATION BIBLE SCHOOL IS HAPPENING!
Mark your calendars! VBS will take place at the parish from June 24th - 28th. Registration forms for both children and youth/adult volunteers will be mailed to all those with children in grades K-9. Extra forms will be available in the office or on the youth bulletin board. We hope you join us as we discover Who Is My Neighbor and learn to love like Jesus!

THE CATHOLIC'S DIVORCE SURVIVAL GUIDE
The Catholic's Divorce Survival Guide will be offered on Wednesday Evenings, May 15th & 29th from 7:00 - 9:00 pm at St. Paul Parish (241 S. Main St., North Canton) in the North Room (lower level of the Church).
The Catholic's Divorce Survival Guide is a DVD-based series with accompanying materials created to bring hope and healing to divorced and separated Catholics. In addition to top Catholic experts on Church teachings, relationships, love, sex, marriage, divorce and annulment, the presentations also feature the personal testimonies of twelve divorced Catholic men and women who share their real-life stories of hope and healing.
No cost. To ensure your space or to learn about additional ministry to the divorced contact the Office of Pro-Life, Marriage and Family Life at dschmidt@youngstowndiocese.org or 330-744-8451 ext.272.
---
FISH
OUTREACH SUNDAY FOR FISH
FISH, our community food pantry, relies on the generosity of churches to stock it with essential items needed. Once a month, is designated as "Outreach Sunday." This month's items are mac-n-cheese, rice and deodorant. Please bring your donations next weekend and place under the wood table by the main entrance.

LAKE TOWNSHIP FISH 5K RUN/WALK
It's time to lace up those shoes for the Lake Township FISH 5K Run/Walk! This year's race will be held Saturday, June 1st at 8:30 am (race start time) at the Lake High School Stadium. The race is a road course with prizes for various age groups in both the timed run and timed walk. There will also be a "fun" walk that will not be timed. A half-mile Kids' Fun Run starts the day off at 8:00 am and is free for kids of all ages and their parents. Pre-register for $20 ($25 after April 30) at bit.ly/LakeFISH19 or pick up a registration form on the bulletin board. Any timed race participants who register by May 25th will be guaranteed a T-Shirt.
Churches will be participating the 3rd Annual "Church Challenge." Holy Spirit will earn a point for every person who participates in our name. A special trophy will be awarded to the church with the greatest number of points.

VOLUNTEERS NEEDED FOR LAKE TOWNSHIP FISH 5K
Volunteers are needed for race day on June 1st for the registration table, parking lot assistants, shirt distribution, food table, water table, awards and Kids' Run. Please sign up on the wood table and include your phone number and email address for the volunteer coordinator to contact you with further details.

DIRECTOR OF FISH MINISTRIES POSITION
Applications are being accepted immediately for the position of Director of FISH Ministries by the Lake Township Clergy Association. We are seeking an individual committed to serving God by caring for those in need in our community. The Director must be motivated by Christian faith; have strong administrative and people skills; and be willing to supervise, delegate and communicate at many levels. For a more detailed job description and application, contact your pastor or go to laketownshipfish.org. This position is 15-20 hours per week; stipend provided.
---
Altar Flowers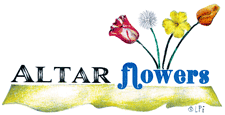 If you would like to provide flowers for our Saturday and Sunday Masses, the 2019 Flower Chart is now available on the bulletin board. Just place your name & phone number on the chart next to the date that has special meaning for you. A week before your floral arrangement is due, you will receive a reminder call and will be asked about your special intention. For many parishioners it is a wonderful way to commemorate Wedding Anniversaries, Birthdays, Loved Ones (living and deceased), etc. Your name and special intention will be noted in the bulletin to thank you for your thoughtfulness in adding beauty to the Holy Spirit environment.
---
2019 Hot Meals
2019 HOT MEALS DATES
Please mark your calendars for the 2019 Hot Meals dates that we are scheduled to help serve. All times are from 4:00 - 7:00 pm. They are Sunday, Wednesday, July 31st; Wednesday, October 23rd; and Sunday, December 15th.
---
Love To Sing? Join Our Choir!
Our choir is a fun and caring group of singers who share their faith as they sing their praise to the Lord and we would love to have you join us! You do not need to know how to read music. We are not asking you to be a soloist; just come, sing and enjoy! We especially need tenors and basses. We rehearse on Thursday evenings at 7:30 pm in the church and sing at the 11:00 Mass. Rehearsals are on Thursday. If you have any questions, call our choir director, John Buckenberger at 330-618-6382.
---
What is a Parish Leader?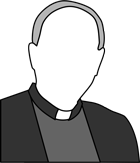 What is a Parish Leader? Why do we need them? A Parish Leader is a professional minister appointed by the bishop with the responsibility of leading a parish community that does not have a resident priest. A priest will be assigned as canonical pastor and for sacramental celebrations at the parish. In response to the Pastoral Plan for Evangelization, the Diocese of Youngstown is training 14 individuals (deacons, religious and laity) who will be available to serve as Parish Leaders. This is one way the diocese is addressing the reality of fewer priests. It is an opportunity for faith filled men and women to use their gifts of leadership and administration, allowing priests to focus on the sacramental and pastoral care of the faithful. For more information, visit www.doy.org or contact Pete Schafer, Director of the Office of Evangelization and Pastoral Planning at 330-744-8451 ext. 289
---
Holy Spirit Google Calendar






Tutorial
A tutorial is available on our YouTube Channel Holy Spirit Uniontown Ohio. A direct link to the tutorial is also available at
Holy Spirit Google Calendar Tutorial Part 1
Holy Spirit Google Calendar Tutorial Part 2


Are you using the Holy Spirit Google Calendar on the parish website? If not, you may want to! Liturgical ministers can view if they are scheduled for a particular day; you can learn details about events at the parish and beyond. Access the calendar by clicking the VIEW CALENDAR button on the home page or go to the Calendar Page. To read about an event, click on it (then you have the option to add it to your own calendar.)

For a link to our Liturgical Calendar go to:
Liturgical Calendar
For a direct link to our Liturgical Calendar go to:
Liturgical Calendar Direct Link
---