News & Events
Father John on Retreat in July
Father John will be leaving for his annual retreat and some time off for renewal beginning July 5. He will be away for most of July. His return date is uncertain at the present time. There will be NO confessions on Saturdays and NO weekday Masses. In case of emergency, you may call Deacon Chuck Ivan at 330-877-6322, Deacon Russ O'Neill at 330-877-0710 or Deacon Mike Capitena at 330-806-3720.
---
Holy Spirit PSR & Youth Group Activities
VACATION BIBLE SCHOOL
We welcome your children to Peace Lab, this year's VBS program, where they will discover God's way of peace! The five Bible stories in Vacation Bible School will take children on an amazing adventure in learning how to be compassionate peacemakers. VBS is a fun-filled week of learning and experiences. Children will watch dramas, sing songs, play games, enjoy snacks, crafts and other things as they learn about being channels of peace. We hope your children, grandchildren, friends and neighbors will join us on June 25 - 29 from 9:00 am – 12:00 pm for a week of fun. Registration forms have been mailed home and are also available on the wood tables!

2018 HOLY CROSS STREAM EXPRESS SUMMER CAMP
Holy Cross Catholic Schools is taking registrations for it's 2018 STREAM camp. For children entering grades K – 6, this fun camp has been designed to immerse kids in Science, Technology, Religion, Engineering, the Arts and Math through engaging projects, activities and field trips. STREAM Express is open to any child who attends a Holy Cross or public school. For information, registration forms and weekly themes, go to the Holy Cross website at www.starkholycrossacademy.com and click on the green banner at the top. Check out all our other camps too! For more information call Holy Cross at 330-526- 8366 or email at jzufall@starkholycrossacademy.com

WALSH UNIVERSITY'S SUMMER ACADEMY
Walsh University's Summer Academy is for middle and high school students to learn about particular fields of interest at Walsh University taught by faculty and staff! Walsh has added even more camps to choose from this summer focused in areas of the arts, science, technology, civic engagement and faith development and building resilience. This is a great way to keep students engaged in learning over the summer, establish friendships and enhance their college portfolio. For more information, visit www.walsh.edu/summer Partial scholarships are available; contact Tia Jameson at tjameson@walsh.edu or 330-490-7292.

TALENTED PAINTERS NEEDED
We are looking for someone to paint small wooden items that children will use as part of our elementary PSR Program next year. Contact Cathy Kasza at the Parish Office to learn more.


---
Knights of Columbus Liturgy
On Sunday, June 24, members of the Holy Spirit Council of the Knights of Columbus will be participating in the 8:30 am Liturgy honoring our living and deceased members. All brother Knights are encouraged to attend this Liturgy. (Please wear your blue shirts.) Donuts and coffee will be available after all Sunday Masses.
---
Praying Through Movement
PRAYING THROUGH MOVEMENT SESSION UPDATES
Check out the upcoming Praying Through Movement sessions!
ReFit continues on Mondays at 7:00 pm. Please join us even if you have not yet come to a class.
There is no ReFit June 18th due to VBS Set-Up.
Spring Hikes have resumed. They are on Sundays at 2:00 pm. Come alone, with family (including the little ones in strollers) and bring friends! Let's invigorate ourselves through prayer and movement as we enjoy God's nature. The next Nature Hike will be on June 24th at 2:00 pm at Schneider/Veterans Park (1714 Schneider St. NE, Canton). Hope to see you there!


WALK FOR THE UNBORN
Join 40 Days for Life/Stark County Right to Life for the Walk for the Unborn on Saturday, June 30 from 11:00 am - 2:00 pm at Price Park (1000 West Maple St., North Canton). This is a family friendly walk and pot luck picnic lunch (see bulletin board for pot luck assignments). The speaker will be former director of External Affairs for Ohio Right to Life, Kayla Atchison. Please bring a new or used pair of baby socks for a RTL fair display. For more information contact Linda at 330-705-8814 or pliestark@gmail.com. We hope to can join us!
---
---
Holy Spirit Car Show
Come join us at the Spirit Cruise-In on Sunday, July 8 from 1:00 - 4:00 pm. You can browse autos of many makes, models and years in the parking lot. Food and drinks are available in the concessions. There will be entrant prizes, a 50/50 raffle, music, corn hole and kids play area. For more information, call Ed Herman at 330-354-4911 or Barb Jentes at 234-738-8420.
Please use this registration form if you would like to have your car in the show.
---
Parish Picnic
MARK YOUR CALENDARS FOR THE PARISH PICNIC!
Mark your calendars and plan to join us for food, fun, and fellowship on Sunday, August 19th at the Holy Spirit Parish Picnic! If you are willing to help with games and activities for the youth, please contact Father John.
---
FISH
SAVE THE DATE FOR THE ANNUAL FISH BENEFIT DINNER!
Mark your calendars for the Annual FISH Benefit Dinner on Tuesday, September 18. This is FISH's main fundraiser and we hope to have a full house for an evening of great food and entertainment. Tickets will be available for purchase after all Masses in early September. Watch the bulletin for further updates.

OUTREACH SUNDAY FOR FISH
FISH, our Lake Township community food pantry, relies on area churches to stock the food pantry with items needed. This month's "Outreach Sunday" items are cleaning products (no laundry detergent), paper towels and jelly. Please bring your donations next weekend and place under the wood table.
---
Altar Flowers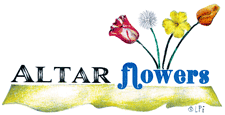 If you would like to provide flowers for our Saturday and Sunday Masses, the 2018 Flower Chart is now available on the bulletin board. Just place your name & phone number on the chart next to the date that has special meaning for you. A week before your floral arrangement is due, you will receive a reminder call and will be asked about your special intention. For many parishioners it is a wonderful way to commemorate Wedding Anniversaries, Birthdays, Loved Ones (living and deceased), etc. Your name and special intention will be noted in the bulletin to thank you for your thoughtfulness in adding beauty to the Holy Spirit environment.
---
Dedication Flowers
Parishioners who enjoy plants and flowers and would be interested in caring for and dedicating a flower bed at the church in the name of a loved one are asked to contact Father John. Also, all parishioners who participated in this last year and wish to continue, please call Father John as well. Thank you!
---
2018-2019 PSR Program Moving On-Site
Due to the planned construction at Uniontown Elementary School next school year, the school will not be available for us to rent for PSR in the fall. Christian Formation and Education committee and parish staff reviewed various options available to us. The decision was made to hold Elementary and Junior High PSR programs on-site at Holy Spirit Church for the entire 2018-2019 school year. One of the primary reasons for this decision is that it would eliminate the need for parents and catechists to travel between the church and another site for PSR, making it easier for families to attend both mass and PSR. Holding PSR on-site next year would also help us assess what we need to do to make Holy Spirit a permanent location for our PSR program. Changes for the 2018-2019 PSR year include:
All primary classes through 7th grade will meet weekly at Holy Spirit on Sunday mornings from 9:35am-10:50am, with early drop off beginning at 9:15am.
8th & 9th grades, the Confirmation class, will meet at Holy Spirit on Sunday evenings 2-3 times per month. (Longer sessions which will meet fewer times throughout the year.)
High school youth will continue to meet at Holy Spirit. (Schedule and times to be determined.)
Please note PSR registration packets for the 2018-2019 school year will be mailed this spring to help us determine needed classroom sizes. Please watch your mail and return completed registration forms in a timely manner. We welcome your feedback and appreciate your cooperation as we work together to pass on the Faith to your children.
---
2018 Hot Meals
2018 HOT MEALS DATES
Please mark your calendars for the 2018 Hot Meals dates that we are scheduled to help serve. All times are from 4:00 - 7:00 pm. They are:
Sunday, July 22nd
Wednesday; October 24th
Sunday, December 16th
---
Love To Sing? Join Our Choir!
Our choir is a fun and caring group of singers who share their faith as they sing their praise to the Lord and we would love to have you join us! You do not need to know how to read music. We are not asking you to be a soloist; just come, sing and enjoy! We especially need tenors and basses. We rehearse on Thursday evenings at 7:30 pm in the church and sing at the 11:00 Mass. Rehearsals are on Thursday. If you have any questions, call our choir director, John Buckenberger at 330-618-6382.
---
What is a Parish Leader?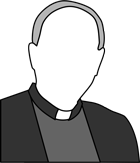 What is a Parish Leader? Why do we need them? A Parish Leader is a professional minister appointed by the bishop with the responsibility of leading a parish community that does not have a resident priest. A priest will be assigned as canonical pastor and for sacramental celebrations at the parish. In response to the Pastoral Plan for Evangelization, the Diocese of Youngstown is training 14 individuals (deacons, religious and laity) who will be available to serve as Parish Leaders. This is one way the diocese is addressing the reality of fewer priests. It is an opportunity for faith filled men and women to use their gifts of leadership and administration, allowing priests to focus on the sacramental and pastoral care of the faithful. For more information, visit www.doy.org or contact Pete Schafer, Director of the Office of Evangelization and Pastoral Planning at 330-744-8451 ext. 289
---
Parish Strategic Planning
UPDATE TO THE PARISH ON THE FUTURE LEADERSHIP OF HOLY SPIRIT
Father John is committed to remain as pastor through June 2018. He will then discern each year whether to continue active ministry as pastor of Holy Spirit. Bishop Murry has sent us a letter stating because Holy Spirit is a vibrant parish, he has no intention of closing Holy Spirit upon Father John's retirement (bulletin insert).
A parish committee has been working for nearly two years and has submitted various options to the diocese for future leadership. (Committee members are Deacon Russ, Paul DeLuca, Ann Dvorak, Glenn Griffin, Claire Hobbs, Donald Schenk, Heather Smith and Father John).
Based on the number of priests in the diocese, it is likely that we will not get a new full-time resident pastor when Father John retires.
If there is no resident pastor, it is likely that the diocese will appoint a parish leader for the parish. A priest will be assigned by the diocese to provide sacramental ministry to the parish.
The Strategic Planning Committee is seeking to find ways to identify & prepare more lay leaders in our parish.

STRATEGIC PLANNING TEAMS UPDATE
The Strategic Planning Teams are continuing to work on approved recommendations. The Parish Life Participation Team (Team #2) has the goal to "Inspire New and Existing Members to Fully Participate in Parish Life." The Team has introduced new activities to include a Coffee and Donuts children's activity box, the children's Gospel handout, children's "Shaker Sunday," the children's playset outside, "A Stitch and a Prayer" group and the Sunday by Sunday small group faith sharing program. Also, look for development of the back property for a prayer/play garden and an Advent Faith Challenge. The Parish Life Participation Team welcomes new members.

FACILITIES FEASIBILITY STUDY UPDATE
The Facilities Core Committee has been making progress over the last few weeks. We are using feedback from parishioners, combined with the goals set forth by the Strategic Planning Team, to determine the priorities for our potential parish center. We will continue meeting with the architects over the next few months to discuss these priorities and further define our options and related costs. This process will be finished by early June, and the results will be shared with the parish. You may reach out to a committee member or contact the parish office with any questions. Committee members are: Mary Ann Crawford, Jeff Franklin, Al Horning, Laura Labak, Tim Riedinger, Michelle Schuld, Anne Weeks and Lori Zeitler.
---
Holy Spirit Google Calendar






Tutorial
A tutorial is available on our YouTube Channel Holy Spirit Uniontown Ohio. A direct link to the tutorial is also available at
Holy Spirit Google Calendar Tutorial Part 1
Holy Spirit Google Calendar Tutorial Part 2


Are you using the Holy Spirit Google Calendar on the parish website? If not, you may want to! Liturgical ministers can view if they are scheduled for a particular day; you can learn details about events at the parish and beyond. Access the calendar by clicking the VIEW CALENDAR button on the home page or go to the Calendar Page. To read about an event, click on it (then you have the option to add it to your own calendar.)

For a link to our Liturgical Calendar go to:
Liturgical Calendar
For a direct link to our Liturgical Calendar go to:
Liturgical Calendar Direct Link
---