News & Events
UPDATE ON FATHER JOHN
Father John's recovery is progressing. His needs are being met; therefore please do not send any food. He requests your continued prayers for his recovery and for no phone calls or visitors. Please listen to the announcements during Mass for more information. Thank you.

CONFESSIONS
For the time being, there will be no confessions on Saturday.

DIOCESAN SAFE ENVIRONMENT
If you or someone you know believes he or she has been abused by any Church-related lay people, priests or bishops, we urge the person to contact the civil authorities and/or Retired Sergeant Delphine Baldwin-Casey, who is responsible for victim assistance in the Youngstown Diocese Safe Environment Office. Her phone number is 330-718-1388.

HELP NEEDED FOR ALTERCARE MONTHLY COMMUNION SERVICE
A communion service is held on the second Friday of the month at 2:00 pm at Altercare of Hartville. We are in need of additional Eucharistic Ministers to help distribute communion. Volunteers will only need to participate about 3 times a year and the service lasts for about 90 minutes. Please contact the parish office or Deacon Mike to help with this ministry.

COFFEE & DONUTS MINISTRY VOLUNTEERS
Coffee & Donuts will begin again in September. Volunteers at the 8:30 a.m. Mass set up the coffee, receive the donuts from the delivery volunteer, and set up donut and drink tables. The 11:00 a.m. Mass volunteers restock drink and donut tables and clean up afterwards. Volunteers, past and new, are asked to sign up at the wood tables. The schedule will be ready in mid-August. If you would like more information on this ministry, please contact the parish office. Thank you!

BUILDING UPDATE
On Pentecost, we officially celebrated the 40th anniversary of Holy Spirit as a parish. Building on the strength of the past 40 years into the next 40 years, here is the latest on our building project:
We have signed a contract with Metis Construction, the Construction Manager for our project.
We had a kick off meeting with the architects, construction manager and the engineers working for them. A preliminary detailed design based on the Phase I plan was presented and discussed. Throughout July, members of the Holy Spirit core committee will be meeting regularly with this team of professionals as the design of the building project progresses.
Renovation of the new administration space is complete and the staff will be moving their offices in July.
Installation of our new phone system continues so it will be functional for when we relocate the offices.
If you have any questions or concerns, please contact a member of the Core Committee: Alan Horning, Tim Riedinger, Mary Ann Crawford, Bob Speight or Anne Weeks.
CATHOLIC CHARITIES SUMMER HUNGER CAMPAIGN
When poor and working poor families face a set-back, such as an unexpected medical expense, missing work due to a sick child, or vehicle repairs, the consequences can lead to a serious financial crisis. Sometimes there is not enough money left to cover all of the monthly expenses, including food. Catholic Charities' annual Summer Hunger campaign aims to provide food for families with children during the summer months. Please support our Summer Hunger campaign by visiting our website to learn more (
www.ccdoy.org
), praying for those impacted by poverty and by making a gift online. Thank you for your generosity.
SUPPORT THE SUMMER HUNGER CAMPAIGN!
You can purchase a beautiful, handmade bracelet or necklace in a variety of spring-like colors for $6.00. All proceeds from the bracelet sales support the Summer Hunger program throughout the diocese. To purchase your bracelet, visit our website,
www.ccdoy.org
.
JOIN US THIS ANNIVERSARY YEAR: PRAYING THROUGH PILGRIMAGE
A pilgrimage is a purposeful wandering to a place of religious or spiritual significance that opens us to reflection of self and communion with God. This year we invite Holy Spirit parishioners to join us throughout the upcoming year for Praying Through Pilgrimage. Similar to previous years focus on prayer through art and movement, Praying Through Pilgrimage will take us on a number of spiritual journeys leading us in discovering God's love and mercy in new places and ways. Planned pilgrimages include a bus trip to the Diocese of Youngstown Cathedral, a literary pilgrimage, a junior high pilgrimage, a local visit to "Bethlehem" & "Jerusalem" and a service-mission pilgrimage for adults and youth. Pilgrimages are open to all ages. Our first pilgrimage will be a celebration of anniversaries; Holy Spirit's 40th and the Youngstown Diocese' 75th. See the display and pick up your brochure on the tables near the main doors of the church for all the details. You can also visit the parish faith formation page to learn more about pilgrimages:
https://hsfaithformunoh.weebly.com
COLLEGE BOUND STUDENTS
If you are going away to college and are on any of our schedules (Servers, Ushers, Proclaimers, Eucharistic Ministers, etc.) please call the parish office to have your name removed from the Fall 2019 schedule. This schedule will be completed in August, so let us know by
July 28th
.
---
Holy Spirit PSR & Youth Group Activities
STREAM EXPRESS CAMP
Register now for Stark County Catholic Schools' STREAM Express Summer Camp. This summer day camp is for children entering grades K – 6 for the 2019 – 20 school year. This camp is designed to immerse kids in Science, Technology, Religion, Engineering, Art and Math through fun and engaging projects, activities, and field trips. STREAM Express is open to any child who attends an area Catholic or public school, or is home schooled. The camp is designed with a different theme every week so you can choose one or more weeks for your child to attend. For more info and registration forms call 330- 526-8366, visit www.starkcountycatholicschools.org (go to "announcements" then "2019 Summer Camps") or on our bulletin board.

ALTAR SERVER TRAINING
More altar servers are needed! All boys and girls entering 5th grade and above who want to be altar servers are asked to register by August 7th for training held on Wednesday, August 14 at 1:00 pm by calling the parish office. If this day and time are not possible, please contact Father John to make other arrangements. Parents are encouraged to participate.

NATIONAL CATHOLIC YOUTH CONVENTION (NCYC)
High school students (in the fall of 2019): Do you want to participate in an energetic, faith-filled gathering with 20,000 others Catholic teens? Do you want to hear some of the best Catholic speakers, singers and performers? Do you want to spend time in prayer with your peers? If so, NCYC is for you. NCYC is a multi-day pilgrimage, from November 21 - 24, of prayer, community and empowerment. To learn more or to register, contact Anne Weeks or go to http://youngstownoyyam.weebly.com/2019-ncyc-pilgrimage.html.
---
SPIRITS AND SPIRITUALITY
This is a speaker series for adults in their 20s and 30s that has opportunities to explore topics relating to the Catholic faith in a fun and casual environment. This month's topic is Christ is Alive: How the Church is Listening to Young People Today presented by Cindee Case from the Office of Youth and Young Adult Ministry. The next one will be held at Walther's Twin Tavern (440 Applegrove St. NW, North Canton) on Thursday, July 25th at 7:00 pm. To RSVP, please e-mail Justin Huyck at justin@stmichaelcanton.org or Roberta Muoio at rmuoio@stanthonycanton.org. Event is free, suggested donation is $5.00.
---
Praying Through Movement
REFIT CONTINUES
Come and join us for this community centered, value-positive experience designed to engage the heart as a muscle and a soul. ReFit includes cardio dancing, toning, stretching and strength training. It meets on Mondays from 7:00 – 8:00 pm in the Social Hall.
---
Save the Date!
SECOND ANNUAL HOLY SPIRIT CAR SHOW
Hop into your classic car and join us for a car show right here at Holy Spirit on Sunday, July 21st from 1:00 - 4:00 pm. The Spirit's Cruisin' will spread across the front parking lot with food vendors, kids' games, raffle baskets and people's choice awards. Car entry is $10. All makes, models and years are welcome. Spectators are free, so enjoy the day with family and friends! For more information, call Barb Jentes at 234-738-8420 or Ed Herman at 330-354-4911.

PRAYING THROUGH PILGRIMAGE: TOUR OF ST. COLUMBA CATHEDRAL
The first of our series of pilgrimages is to our diocesan cathedral on Saturday, August 10th. We will venture on a road trip as we celebrate the Youngstown Diocese's 75th and our 40th Anniversaries. Get an inside look at St. Columba during a private tour, followed by mass then dinner at a local restaurant. We will meet at Holy Spirit at 1:30 pm and return by 8:00 pm. Cost is TBA, based on the cost of a bus rental for the group. Each person will pay for his or her own dinner. To register to participate in this pilgrimage, a sign-up sheet is on the wood tables or call/e-mail the parish office. If you have any questions, please contact Anne Weeks or Cathy Kasza.

ANOTHER PILGRIMAGE OPPORTUNITY:THE BASILICA AND NATIONAL SHRINE OF OUR LADY OF CONSOLATION
The Diocese of Youngstown's 32nd Annual Pilgrimage to the Basilica and National Shrine of Our Lady of Consolation (Carey, Ohio) will be on Wednesday, August 21st. It is a day of prayer for vocations and religious life directed by Reverend Monsignor Michael Cariglio. The cost is $30 per person and will be departing from Our Lady of Mount Carmel Basilica (343 Via Mount Carmel Ave., Youngstown) at 6:00 am. Reservations are required. Reservation forms are on the bulletin board near the main doors of the church. For more information call 330-744-8451 ext. 252.

SAVE THE DATE: 10th ANNUAL FAITH & FAMILY FESTIVAL
The 10th annual Faith and Family Festival will be held on Sunday, September 22nd starting at 11:00 am on the West Quad of the campus at Walsh University (2020 E. Maple St., North Canton). If you would like to help, call Dave Schmidt at 330-744-8451 ext. 272.

40TH ANNIVERSARY DINNER DANCE
Mark your calendar for October 12th from 6:00 - 10:00 pm as we celebrate our 40th Anniversary as a parish with a Dinner Dance at Prestwick Country Club. More information will be available later.

PRAYING THROUGH PILGRIMAGE PRESENTS… HOLY FIRE GREAT LAKES; A MIDDLE SCHOOL EVENT LIKE NO OTHER
Save the date and plan on joining us for a youth/parent pilgrimage to Bowling Green, Ohio on Sunday, October 13th from 10:00 am - 4:00 pm. Holy Fire, a national Catholic one-day faith experience for middle school youth in grades 6-8. This day will be filled with dynamic speakers, high-energy music, and the sacrament of the Eucharist like youth have never before experienced. Parents are encouraged to attend as well. Ticket are $35 ($40-$45 after July 14). See youth bulletin board for more details. Contact Cathy at the office with any questions.

MEN WHO COOK FUND RAISER
The 15th Annual Men Who Cook fund raiser will be on Saturday, November 9th at the Barrette Center at Walsh University. This event helps support Catholic Charities of Portage and Stark Counties. There will be auction items, raffle, a restaurant pull and delicious food samples. For more information about the event or to help volunteer, contact Catholic Charities at 330-491-0896 ext. 102.
---
FISH
OUTREACH SUNDAY FOR FISH
FISH, our Lake Township community food pantry, relies on the generosity of others to stock it with items they needed. Once a month is designated as "Outreach Sunday." This month's "Outreach Sunday" items for Holy Spirit are instant potatoes, noodles and bath soap. Please bring your donations next weekend and place under the wood tables.

DIRECTOR OF FISH MINISTRIES POSITION
Applications are being accepted immediately for the position of Director of FISH Ministries by the Lake Township Clergy Association. We are seeking an individual committed to serving God by caring for those in need in our community. The Director must be motivated by Christian faith; have strong administrative and people skills; and be willing to supervise, delegate and communicate at many levels. For a more detailed job description and application, contact your pastor or go to laketownshipfish.org. This position is 15-20 hours per week; stipend provided.
---
Altar Flowers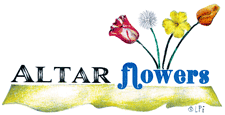 If you would like to provide flowers for our Saturday and Sunday Masses, the 2019 Flower Chart is now available on the bulletin board. Just place your name & phone number on the chart next to the date that has special meaning for you. A week before your floral arrangement is due, you will receive a reminder call and will be asked about your special intention. For many parishioners it is a wonderful way to commemorate Wedding Anniversaries, Birthdays, Loved Ones (living and deceased), etc. Your name and special intention will be noted in the bulletin to thank you for your thoughtfulness in adding beauty to the Holy Spirit environment.
---
2019 Hot Meals
2019 HOT MEALS DATES
It is our turn to serve again at the Hot Meals Program at St. Bernard's in Akron on Wednesday, July 31st from 4:00 - 7:00 pm. Sign up to help on the wood tables. There will be a carpool leaving from our parking lot at 3:30 pm.
---
Love To Sing? Join Our Choir!
Our choir is a fun and caring group of singers who share their faith as they sing their praise to the Lord and we would love to have you join us! You do not need to know how to read music. We are not asking you to be a soloist; just come, sing and enjoy! We especially need tenors and basses. We rehearse on Thursday evenings at 7:30 pm in the church and sing at the 11:00 Mass. Rehearsals are on Thursday. If you have any questions, call our choir director, John Buckenberger at 330-618-6382.
---
What is a Parish Leader?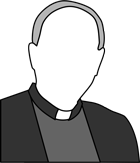 What is a Parish Leader? Why do we need them? A Parish Leader is a professional minister appointed by the bishop with the responsibility of leading a parish community that does not have a resident priest. A priest will be assigned as canonical pastor and for sacramental celebrations at the parish. In response to the Pastoral Plan for Evangelization, the Diocese of Youngstown is training 14 individuals (deacons, religious and laity) who will be available to serve as Parish Leaders. This is one way the diocese is addressing the reality of fewer priests. It is an opportunity for faith filled men and women to use their gifts of leadership and administration, allowing priests to focus on the sacramental and pastoral care of the faithful. For more information, visit www.doy.org or contact Pete Schafer, Director of the Office of Evangelization and Pastoral Planning at 330-744-8451 ext. 289
---
Holy Spirit Google Calendar






Tutorial
A tutorial is available on our YouTube Channel Holy Spirit Uniontown Ohio. A direct link to the tutorial is also available at
Holy Spirit Google Calendar Tutorial Part 1
Holy Spirit Google Calendar Tutorial Part 2


Are you using the Holy Spirit Google Calendar on the parish website? If not, you may want to! Liturgical ministers can view if they are scheduled for a particular day; you can learn details about events at the parish and beyond. Access the calendar by clicking the VIEW CALENDAR button on the home page or go to the Calendar Page. To read about an event, click on it (then you have the option to add it to your own calendar.)

For a link to our Liturgical Calendar go to:
Liturgical Calendar
For a direct link to our Liturgical Calendar go to:
Liturgical Calendar Direct Link
---