News & Events
GUIDELINES
In light of the changing circumstances of the COVID virus and in an effort to maintain a safe environment, being mindful of the common good for all, Bishop Bonnar has issued guidelines for those attending Mass. For all who are vaccinated and boostered, it is recommended that face coverings be worn for the good of all. While not mandated, it is encouraged for the time being. For the unvaccinated, a face covering should be worn while attending Mass.

FATHER JOHN IS RETIRING
Father John announced last weekend that he requested and received permission to retire in the summer of 2022. With this coming year being his 50th year as a priest and after serving 31 years as pastor of Holy Spirit, he thought it was time.
The diocese has reassured us that it has a plan for the future of Holy Spirit Parish that will enable us to remain the active vibrant parish that we are. As details of that plan become available, we will communicate them to you.

HELP IDENTIFY LOCAL NEEDS BY TAKING SURVEY
Bishop Bonner, in his pastoral letter, asked each parish to assess the needs of their local community by identifying them and then developing an action plan to address those needs. Parishes in Stark County are using a survey from Catholic Charities to help identify those needs. We urge parishioners to take the survey by scanning the QR code here or by going to www.surveymonkey.com/r/stk-cnty.

THE CATHOLIC CAMPAIGN FOR HUMAN DEVELOPMENT
The Catholic Campaign for Human Development (CCHD) is the domestic and anti-poverty program of the bishops of the United States. CCHD works to break the cycle of poverty by helping low-income people participate in decisions that affect their lives, families and communities. CCHD offers a hand up, not a hand out. CCHD was created with two goals in mind: to raise money to support self-help projects that address the causes of poverty; and to educate the Catholic community and the general public about poverty, its causes, effects and the rationale for the Church's involvement in working for justice. For more information visit www.usccb.org/cchd/ and www.ccdoy.org
This year we celebrate 50 years of the gift of the Catholic Campaign for Human Development, and all are invited to pause with grateful hearts, full of recognition that all good gifts come from God.

DAY OF PRAYER FOR THE LEGAL PROTECTION OF UNBORN CHILDREN
The General Instruction of the Roman Missal (GIRM), no. 373, designates January 22 as a particular day of prayer and penance, called the Day of Prayer for the Legal Protection of Unborn Children: "In all the Dioceses of the United States of America, January 22 (or January 23, when January 22 falls on a Sunday) shall be observed as a particular day of prayer for the full restoration of the legal guarantee of the right to life and of penance for violations to the dignity of the human person committed through acts of abortion."
As individuals, we are called to observe this day through the penitential practices of prayer, fasting and/or giving alms. Another way to take part is through participating in special events to observe the anniversary of Roe v. Wade. Call your local diocese or parish to find out what events might be taking place in your area.

9 DAYS FOR LIFE: JANUARY 19-27
9 Days for Life is a novena for the protection of human life, surrounding the anniversary of the U.S. Supreme Court's Roe v. Wade and Doe v. Bolton decisions that effectively legalized abortion on 251 demand throughout the United States. Each day's intention is accompanied by a short reflection and suggested actions to help build a culture of life. For more information go to https://www.respectlife.org/9-days-for-life.

JANUARY IS POVERTY AWARENESS MONTH
More than 42.5 million Americans live in poverty today. Of those, 1.5 million live in Ohio; and 175,000 live within the 6 counties of the Diocese of Youngstown. When individuals and families experience a financial setback: an unexpected medical expense, a layoff, vehicle repairs, or missed days of work due to illness or quarantine, they struggle to pay for all of the regular utility expenses plus the cost of the unforeseen expense. Additionally, families transitioning from homelessness to permanent housing often have past debts that must be paid before a utility company will turn new service on in their name.
Funds from Warm Hearts for Warm Homes, enables Catholic Charities to help families with children, working poor adults and older adults when emergency needs arise (see above). Poverty means asking for assistance with clothing, food, shelter and other basic needs. However, poverty is more than just not having enough money. It means coping with chronic hunger. It means being sick and not being able to see a doctor. It means not being able to read or not being able to keep a job. Poverty has many faces, and changes all the time.
Each January during Poverty Awareness month, the Catholic community takes a more visible and united stand against poverty. Here are some ways you can help:
Pray for those who struggle with poverty;
Visit our updated Dollar Days Wish List at https://dollardays.com/ccdoy/wishlist.html to purchase products that our clients ask for the most;
Contact a Catholic Charities Agency near you to volunteer your time and talents;
Donate pantry items to a locate pantry, such as FISH;
Talk about poverty issues with your family and friends.

2022 WEEK OF PRAYER FOR CHRISTIAN UNITY
The Week of Prayer for Christian Unity is from January 18 - 25. The theme for 2022 was selected by the Middle East Council of Churches and originates from the churches in Lebanon. Present times in Lebanon are extremely difficult and economically disastrous. All this combined with the effects of the COVID-19 pandemic have made the situation quite stressful. The power of prayer in solidarity with those who suffer is a demonstration of Christian unity and a sign of communion.
The theme, taken from the second chapter of the Gospel according to Matthew, is the Epiphany. Each year in January, the Church recalls the visit of the Magi to Bethlehem, highlighting God's invitation to all of humanity to a new covenant in the Incarnation of Christ. In the Eastern Churches, Epiphany is joined to the mystery of the Baptism of Christ, a baptism all Christians hold in common as testimony to their faith in the Son of God.
For daily resources for the Week of Prayer for Christian Unity, go to https://www.usccb.org/committees/ecumenical-interreligious-affairs/week-prayer-christian-unity-2022.
---
Holy Spirit PSR & Youth Group Activities
MASKS AND PSR/YOUTH MINISTRY
In accordance with current Diocesan policy and to keep everyone safe, masks will be required for all those attending PSR or Youth Ministry activities. If you have any questions or concerns, please see Anne Weeks or Cathy Kasza.

MISSION TRIP REGISTRATION - TIME IS RUNNING OUT!
Attention teens (8th grade & above) and adults: Have you thought about serving others next summer, spending a week focusing on helping in a community? If so, this opportunity may be for you. You can still register for the mission trip next summer. For more information, contact Anne Weeks (anneweeks@holyspiritunoh.org) now.
---
Save the Date!
BASKETBALL PARTNER NIGHTS
Central Catholic High School (CCHS) and St. Thomas Aquinas (STA) have invited students from our parish to a special Partner School Night during a girls and boys basketball game. Students will receive free admission (please wear a CCHS or STA spirit shirt, spirit shirt from a Catholic elementary school or team basketball jersey), free giveaways and a meal ticket for concessions. Our basketball teams will also be recognized during the game. Be sure to join them!
Saturday, January 22 at 7:00 pm: CCHS Boys Basketball vs. Warren JFK
Monday, January 31 at 6:30 pm: STA Girls Basketball vs. Akron East
MASSES FOR LIFE
Each year in January we recall the infamous Supreme Court decisions Roe v. Wade and Doe v. Bolton that effectively legalized abortion on demand throughout the United States. Our diocese hosts two Masses for Life as a prayerful reminder that we "must protect and nurture human life at every stage of its existence." Bishop Bonnar will preside at the Masses for Life on:
Tuesday, January 18 at 6:30 pm in the Our Lady of Perpetual Help Chapel at Walsh University (2020 E. Maple St., North Canton).
Sunday, January 23 at 4:00 pm at St. Columba Cathedral, (154 W. Wood St., Youngstown).
Each Mass for Life will include a Blessing of Children in the Womb and will be followed by a reception. All are welcome; no reservations needed. For more information call 330-744-8451 ext.272 or e-mail
dschmidt@youngstowndiocese.org
.
JOIN US FOR THE ANNUAL PANCAKE BREAKFAST
In appreciation of your support, the High School Youth invite the Holy Spirit Parish Family (and their guests) to our pancake breakfast starting at 9:15 am on Sunday, January 23. Come after Mass, before or just come. We will have take-out available. Menu includes sausage, all-you-can-eat pancakes and drinks. Donations will be accepted for our summer Mission Program trip to Kentucky.
STA ALUMNI MASS
All St. Thomas Aquinas alumni are invited to their Alumni Mass on Saturday, January 29 at 4:00 pm in their Main School Chapel. An hors d'oeuvres reception will immediately follow. To RSVP to the reception please email Beth Frank, campus minister, at 
bfrank@youngstowndiocese.org
.
WORLD DAY FOR CONSECRATED LIFE
World Day for Consecrated Life liturgy will be celebrated at St. Columba Cathedral (159 W. Rayen Ave., Youngstown) on Sunday, February 6 at 10:30 am. Be sure to mark your calendars for this annual diocesan celebration of Consecrated Life.
---
FISH
OUTREACH SUNDAY FOR FISH
FISH, our Lake Township community food pantry, relies on the generosity of others to stock it with items they needed. Once a month is designated as "Outreach Sunday." This month's "Outreach Sunday" items for Holy Spirit are noodle soups, canned vegetables and bar soap. Please bring your donations next weekend and place under the wood tables.
---
Altar Flowers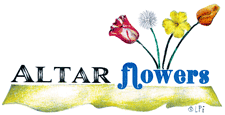 If you would like to provide flowers for our Saturday and Sunday Masses, the 2021 Flower Chart is now available on the bulletin board. Just place your name & phone number on the chart next to the date that has special meaning for you. A week before your floral arrangement is due, you will receive a reminder call and will be asked about your special intention. For many parishioners it is a wonderful way to commemorate Wedding Anniversaries, Birthdays, Loved Ones (living and deceased), etc. Your name and special intention will be noted in the bulletin to thank you for your thoughtfulness in adding beauty to the Holy Spirit environment.
---
2022 Hot Meals
HOT MEALS DATES FOR 2022
Please mark your calendars for the 2022 Hot Meals dates that we are scheduled to help serve. All times are from 3:00 - 5:30 pm. They are:
March 27th
July 24th
October 19th
December 18th
---
What is a Parish Leader?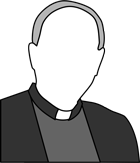 What is a Parish Leader? Why do we need them? A Parish Leader is a professional minister appointed by the bishop with the responsibility of leading a parish community that does not have a resident priest. A priest will be assigned as canonical pastor and for sacramental celebrations at the parish. In response to the Pastoral Plan for Evangelization, the Diocese of Youngstown is training 14 individuals (deacons, religious and laity) who will be available to serve as Parish Leaders. This is one way the diocese is addressing the reality of fewer priests. It is an opportunity for faith filled men and women to use their gifts of leadership and administration, allowing priests to focus on the sacramental and pastoral care of the faithful. For more information, visit www.doy.org or contact Pete Schafer, Director of the Office of Evangelization and Pastoral Planning at 330-744-8451 ext. 289
---
Holy Spirit Google Calendar






Tutorial
A tutorial is available on our YouTube Channel Holy Spirit Uniontown Ohio. A direct link to the tutorial is also available at
Holy Spirit Google Calendar Tutorial Part 1
Holy Spirit Google Calendar Tutorial Part 2


Are you using the Holy Spirit Google Calendar on the parish website? If not, you may want to! Liturgical ministers can view if they are scheduled for a particular day; you can learn details about events at the parish and beyond. Access the calendar by clicking the VIEW CALENDAR button on the home page or go to the Calendar Page. To read about an event, click on it (then you have the option to add it to your own calendar.)

For a link to our Liturgical Calendar go to:
Liturgical Calendar
For a direct link to our Liturgical Calendar go to:
Liturgical Calendar Direct Link
---