News & Events
---
Holy Spirit PSR & Youth Group Activities
ARE YOU BEING CALLED TO IMPROVE THE WORLD?
How wonderful it is that nobody need wait a single moment before starting to improve the world. (Anne Frank) If upon hearing this your heart stirs, then maybe you are being called to participate in our annual mission trips to serve with the poor in New York City or Appalachian Kentucky the week of June 10, 2018. There is still time to register. To find out more or sign up, contact Anne Weeks at the parish office or at anneweeks@holyspiritunoh.org

MISSION MEETING
There are less than 2 months until we go on our mission trips to Kentucky and New York! Our next formation gathering is Sunday, April 29 at 6:30 pm. Watch for more details.

ANNUAL FLOWER SALE COMING SOON! Look for the insert/order form in in the April 29th bulletin for the annual flower sale to benefit the mission program. Orders will be due on Monday, May 7 and pick up will be on Saturday, May 12 or after the weekend masses. Thank you!

INVESTING IN OUR YOUTH
The mission teams are still selling shares of stock to support our mission trips to Kentucky and New York City. To purchase shares of $5 or more, stop by the Parish Office or see Anne Weeks.

VBS PLANNING BEGINS
Vacation Bible School is scheduled for June 25-29. Adult volunteers are needed to organize crafts or games, help with decorating ideas, gathering supplies, mentoring youth leaders, or just be an extra set of hands. This is a wonderful way to share your faith with our youth and see our youth sharing their faith with one another. Contact Cathy Kasza at the parish office for more information.

SAVE THE DATE FOR VBS!
Vacation Bible School is 5 mornings of fun and excitement exploring our Catholic faith through music, crafts, games, stories and a bit of imagination. This year's VBS will be on June 25 - 29 from 9:00 am - 12:00 pm. VBS is open to all children of the parish, their families, neighbors and friends going into grades pre-K through 5th grade. Students going into 6th grade and up are encouraged to help with the week of VBS, as well as help with an intense 3 days of creating props and decorating the parish on June 19 - 21. Parents are welcome to join the fun too! VBS is a great place to share your faith stories with children, mentor a teen, connect with other adults and find potential babysitters for your family! At VBS, there's something for everyone, so save the date!

STUDENT SUMMER OPPORTUNITIES Holy Cross Catholic Schools Summer Day Camp will be open from 9:00 am - 4:00 pm from June 4 through August 17 for Children entering Kindergarten through Grade 6 in the 2018-2019 school year. See the bulletin board for more information. Registration for Walsh University's Summer Academy 2018 has started for students entering grades 5 - 12. For more info, see walsh.edu/summer. Partial scholarships available please contact Tia Jameson at tjameson@walsh.edu or 330-490-7292. Register by May 1 for a $25 discount.

TALENTED PAINTERS NEEDED We are looking for someone to paint small wooden items that children will use as part of our elementary PSR Program next year. Contact Cathy Kasza at the Parish Office to learn more.


---
Praying Through Movement
PRAYING THROUGH MOVEMENT SESSION UPDATES
Check out the upcoming Praying Through Movement sessions!
ReFit continues on Mondays at 7:00 pm. Please join us even if you have not yet come to a class.
Spring Hikes will also resume this month. Watch upcoming bulletins for times and places.
A new Yoga class will begin on Tuesday, May 1 at 6:30 pm and will run for 6 weeks. Denise Gottschall will teach this session using slow movements along with affirmation and prayer. Pick up a brochure by the main doors and email the parish office to register (parishoffice@holyspiritunoh.org).
---
FISH
FISH BAGS
FISH Bags will be distributed next weekend (April 22nd). Please consider helping out. They will need to be returned to the church by May 6.

HELP SUPPORT THE FISH ON APRIL 25!
Help support the Lake Township FISH by ordering from Romeo's Pizza (854 West Maple St., Hartville) any time on April 25. For every order (delivery or carry out), Romeo's Pizza will donate 20% to help defray the cost for food assistance in our area. Order at romeospizza.com, on their mobile app or call them at 330-877-9001.

OUTREACH SUNDAY FOR FISH
FISH, our Lake Township community food pantry, relies on the generosity of the area churches to stock the food pantry with essential items needed on a continual basis. Once a month, each church is given a list of most needed pantry items and this is designated as "Outreach Sunday." This month's "Outreach Sunday" items for Holy Spirit are cereal, pasta and soup. Please bring your donations this weekend and place under the wood table by the main entrance.
---
Altar Flowers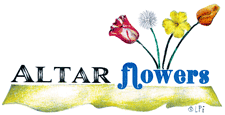 If you would like to provide flowers for our Saturday and Sunday Masses, the 2018 Flower Chart is now available on the bulletin board. Just place your name & phone number on the chart next to the date that has special meaning for you. A week before your floral arrangement is due, you will receive a reminder call and will be asked about your special intention. For many parishioners it is a wonderful way to commemorate Wedding Anniversaries, Birthdays, Loved Ones (living and deceased), etc. Your name and special intention will be noted in the bulletin to thank you for your thoughtfulness in adding beauty to the Holy Spirit environment.
---
Love, Sexuality, Family and Culture
50 Years Since Humanae Vitae (On Human Life by Paul VI) A mini-conference on the Church's teaching regarding love, sexuality and family will be held on
Sunday, April 22 from 1:00 - 4:00 pm
in the Gaudete Hall at St. Joseph's Parish (2463 Waterloo Road, Mogadore). Some of the break-out sessions are:
My Natural Family Planning Journey and Responsible Parenthood
FACTS Presentation: Signs of the Female Cycle Explained
Dealing with Infertility and other GYN Problems in a Natural Way
The cost is $10 per person, $15 per couple and $20 per family (scholarships are available). Come early for lunch at 12:30 pm. Babysitting available for those who register by April 16. For more information or to register, call 330-744-8451 ext. 272, e-mail dschmidt@youngstowndiocese.org or visit www.doy.org.
---
Spirits and Sirituality
This is a speaker series for adults in their 20s and 30s. The program provides opportunities to explore issues and topics that relate to the Catholic faith in a fun and casual environment. This month's topic is Finding Joy in Suffering presented by Ryan Furlong. The next one will be held at the Speakeasy at Canton Brewery Company (120 3rd St. NW, Canton) on
April 26
at 7:00 pm. To RSVP, please e-mail Justin Huyck at
justin@stmichaelcanton.org
or Roberta Muoio at
rmuoio@stanthonycanton.org
. Event is free, suggested donation is $5.00.
---
"And I will heal them" Women's Retreat
Women are invited to a day of healing on
Saturday, April 28 from 10:00 am - 4:00 pm
at Saint Joan of Arc Parish (8894 State Route 14, Streetsboro, OH). "And I will Heal Them," is especially designed for women who experience unresolved sorrows of the past and who face challenging seasons of grief, anxiety and painful relationships. This retreat is sponsored by the Office of Pro-Life, Marriage and Family Life and will be facilitated by The Community of Jesus, the Living Mercy, a lay community founded with the Sisters of the Good Shepherd in the Diocese of Cleveland. The Community provides spiritual companionship and ministry to women who seek a healing encounter with Jesus Christ. To make reservations, please call Mary or Cheryl at 800-482-4100 or email at
BethesdaHouse@aol.com
.
Retrouvaille of Youngstown
Has your marriage relationship sprung a leak? Spring is a time of renewal. Retrouvaille, a French word meaning rediscovery, will begin its spring program with a weekend retreat scheduled for
May 25 - 27
at the beautiful Villa Maria Retreat Center east of Youngstown. Please consider coming. The weekend will teach couples a new way to communicate. Follow-up sessions will then teach a conflict resolution technique. For more information or registration, please call 330-501-9377 or log onto
www.helpourmarriage.com
.
---
2018-2019 PSR Program Moving On-Site
Due to the planned construction at Uniontown Elementary School next school year, the school will not be available for us to rent for PSR in the fall. Christian Formation and Education committee and parish staff reviewed various options available to us. The decision was made to hold Elementary and Junior High PSR programs on-site at Holy Spirit Church for the entire 2018-2019 school year. One of the primary reasons for this decision is that it would eliminate the need for parents and catechists to travel between the church and another site for PSR, making it easier for families to attend both mass and PSR. Holding PSR on-site next year would also help us assess what we need to do to make Holy Spirit a permanent location for our PSR program. Changes for the 2018-2019 PSR year include:
All primary classes through 7th grade will meet weekly at Holy Spirit on Sunday mornings from 9:35am-10:50am, with early drop off beginning at 9:15am.
8th & 9th grades, the Confirmation class, will meet at Holy Spirit on Sunday evenings 2-3 times per month. (Longer sessions which will meet fewer times throughout the year.)
High school youth will continue to meet at Holy Spirit. (Schedule and times to be determined.)
Please note PSR registration packets for the 2018-2019 school year will be mailed this spring to help us determine needed classroom sizes. Please watch your mail and return completed registration forms in a timely manner. We welcome your feedback and appreciate your cooperation as we work together to pass on the Faith to your children.
---
2018 Hot Meals
2018 HOT MEALS DATES
Please mark your calendars for the 2018 Hot Meals dates that we are scheduled to help serve. All times are from 4:00 - 7:00 pm. They are:
Sunday, July 22nd
Wednesday; October 24th
Sunday, December 16th
---
Love To Sing? Join Our Choir!
Our choir is a fun and caring group of singers who share their faith as they sing their praise to the Lord and we would love to have you join us! You do not need to know how to read music. We are not asking you to be a soloist; just come, sing and enjoy! We especially need tenors and basses. We rehearse on Thursday evenings at 7:30 pm in the church and sing at the 11:00 Mass. Rehearsals are on Thursday. If you have any questions, call our choir director, John Buckenberger at 330-618-6382.
---
What is a Parish Leader?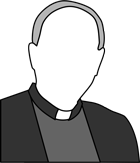 What is a Parish Leader? Why do we need them? A Parish Leader is a professional minister appointed by the bishop with the responsibility of leading a parish community that does not have a resident priest. A priest will be assigned as canonical pastor and for sacramental celebrations at the parish. In response to the Pastoral Plan for Evangelization, the Diocese of Youngstown is training 14 individuals (deacons, religious and laity) who will be available to serve as Parish Leaders. This is one way the diocese is addressing the reality of fewer priests. It is an opportunity for faith filled men and women to use their gifts of leadership and administration, allowing priests to focus on the sacramental and pastoral care of the faithful. For more information, visit www.doy.org or contact Pete Schafer, Director of the Office of Evangelization and Pastoral Planning at 330-744-8451 ext. 289
---
Parish Strategic Planning
UPDATE TO THE PARISH ON THE FUTURE LEADERSHIP OF HOLY SPIRIT
Father John is committed to remain as pastor through June 2018. He will then discern each year whether to continue active ministry as pastor of Holy Spirit. Bishop Murry has sent us a letter stating because Holy Spirit is a vibrant parish, he has no intention of closing Holy Spirit upon Father John's retirement (bulletin insert).
A parish committee has been working for nearly two years and has submitted various options to the diocese for future leadership. (Committee members are Deacon Russ, Paul DeLuca, Ann Dvorak, Glenn Griffin, Claire Hobbs, Donald Schenk, Heather Smith and Father John).
Based on the number of priests in the diocese, it is likely that we will not get a new full-time resident pastor when Father John retires.
If there is no resident pastor, it is likely that the diocese will appoint a parish leader for the parish. A priest will be assigned by the diocese to provide sacramental ministry to the parish.
The Strategic Planning Committee is seeking to find ways to identify & prepare more lay leaders in our parish.

STRATEGIC PLANNING TEAMS UPDATE
The Strategic Planning Teams are continuing to work on approved recommendations. The Parish Life Participation Team (Team #2) has the goal to "Inspire New and Existing Members to Fully Participate in Parish Life." The Team has introduced new activities to include a Coffee and Donuts children's activity box, the children's Gospel handout, children's "Shaker Sunday," the children's playset outside, "A Stitch and a Prayer" group and the Sunday by Sunday small group faith sharing program. Also, look for development of the back property for a prayer/play garden and an Advent Faith Challenge. The Parish Life Participation Team welcomes new members.

FACILITIES FEASIBILITY STUDY UPDATE
The Facilities Core Committee has been making progress over the last few weeks. We are using feedback from parishioners, combined with the goals set forth by the Strategic Planning Team, to determine the priorities for our potential parish center. We will continue meeting with the architects over the next few months to discuss these priorities and further define our options and related costs. This process will be finished by early June, and the results will be shared with the parish. You may reach out to a committee member or contact the parish office with any questions. Committee members are: Mary Ann Crawford, Jeff Franklin, Al Horning, Laura Labak, Tim Riedinger, Michelle Schuld, Anne Weeks and Lori Zeitler.
---
Holy Spirit Google Calendar






Tutorial
A tutorial is available on our YouTube Channel Holy Spirit Uniontown Ohio. A direct link to the tutorial is also available at
Holy Spirit Google Calendar Tutorial Part 1
Holy Spirit Google Calendar Tutorial Part 2


Are you using the Holy Spirit Google Calendar on the parish website? If not, you may want to! Liturgical ministers can view if they are scheduled for a particular day; you can learn details about events at the parish and beyond. Access the calendar by clicking the VIEW CALENDAR button on the home page or go to the Calendar Page. To read about an event, click on it (then you have the option to add it to your own calendar.)

For a link to our Liturgical Calendar go to:
Liturgical Calendar
For a direct link to our Liturgical Calendar go to:
Liturgical Calendar Direct Link
---