News & Events
Celebrating Mass
We are celebrating masses on our normal summer mass schedule with guidelines and directives due to the on-going coronavirus situation. We miss those who for whatever reason are unable to worship with us at the present time. We continue to hold you in our prayers.
The PARISH OFFICE is open Monday to Friday, 9 am to 4 pm. Click here for details about visiting the office once we are open. We encourage you to call or email us, if possible.
We continue to pray for you and look forward to worshiping together soon. We are very grateful for your continuing support during this unprecedented time.

ALERT! ALERT! ALERT! ALERT! ALERT!
Fake e-mails are again being sent out imitating Father John, asking for you to donate gift cards or to do him a favor. You will not receive an email from him through any email address other than parishoffice@holyspiritunoh.org. Neither he nor the office will ever send any kind of e-mail like this to our parishioners. Thank you to those who have alerted us to this situation.

SUNDAY MASS DISPENSATION UPDATE
The Catholic faithful in the Diocese of Youngstown, especially those who are sick or at high risk of becoming sick, continue to be dispensed from their Sunday obligation until further notice. The Easter Duty obligation is extended for a period of one year from the end of the Easter Season 2020.

FEAST OF THE ASSUMPTION
Since the Feast of the Assumption of the Blessed Virgin Mary, August 15th, falls on Saturday this year, the obligation to attend Mass for the holy day is dispensed.

MASKS
According to Diocesan policy and due to the State mandate, parishioners are required to wear a mask when coming for mass. If you do not have a mask or forget your mask there are some available on the table in the narthex, on a stand near the glass doors and on a table near the entrance to the office.
If you are unable to wear a mask, e.g. for a medical condition, please sit in a chair by the window, another chair away from people or in the Eucharistic Chapel (leaving the door open for you to hear).
Thank you for your consideration and cooperation.

MASS IN SOCIAL HALL
Due to social distancing, there may be times when we need additional space for those who come for mass. The Social Hall is now ready for when we need extra seating or when someone may feel safer attending in that space. Chairs are placed facing a focal point with those in the Social Hall being able to hear the mass from the Church. We encourage mass attendees to pick up a worship aid before sitting in the social hall so you can fully participate. An usher will help guide you as to whether Eucharist will be brought to the Social Hall or whether you will need to go to the Church. Please let us know if you have any questions or concerns.

BULLETINS
We will e-mail the bulletin around 4:00 pm on Saturday to all parishioners for whom we have an e-mail address. Please contact us if your e-mail changes or to be added to the list.

SOCIALLY DISTANCED SUMMER MEALS
Love Our Community is sponsoring to-go meals now through August 13th with a drive thru setup near Hartville Memorial Park. Opportunity to get food and access to the Clothing Closet and other needed items. Soup and Sammy on Mondays from 12:00 - 2:00 pm. Hot Meals on Thursdays from 5:30 - 7:30 pm. Delivery available upon request. Register at www.loveourcommunity.net.

JOB OPENING AT HARTVILLE MIGRANT CENTER
Director of Services: Starting in September 2020, a part-time director (nearly full time in the summer, casual in the winter) to oversee all center activities, advocate for the needs of migrant farmworkers and their families and assist with the operations and record-keeping of the medical clinic. The director must work with a wide variety of volunteers and community members as well as an active Board of Directors to achieve the center's mission of service to the migrant community. Office management, and public speaking skills are essential. Spanish language abilities and any healthcare experience preferred. If interested please send your resume to Lora Wyss at wlwyss@neo.rr.com by August 3, 2020.

BUILDING UPDATE
The time is very near. Construction plans are completed. The bids are in. The core team is working with our contractor, Fred Olivieri Construction Company, and our architect to finalize permitting, contracts and other elements needed prior to beginning construction.
With that, we are looking at set-up for construction during the week of August 17th,. Construction would then begin the following week with the project being completed in March. Please note that this schedule can fluctuate.
We thank you again for your commitment and dedication to see our parish into the future. If you have any questions, please contact Tim Riedinger, Allan Horning, Anne Weeks, Bob Speight or Mary Ann Crawford.

Project Groundbreaking
In preparation for our upcoming construction, we will bless and break open the ground as we build up God's House. Join us on August 16 after the 8:30 am mass as we pray together and mark this moment in Holy Spirit's history. We will gather on the lawn and sidewalks in the front of the church near the peace pole. We encourage all to wear masks and social distance themselves. Last fall, our PSR children blessed and broke the ground in the back of the church where the additional meeting rooms/classrooms will be located.
---
Holy Spirit PSR & Youth Group Activities
PSR UPDATE
Over the last 5 months, much has happened to support parents in providing ongoing faith formation to their children. We were able to finish the previous PSR year by utilizing weekly digital resources emailed to parents to instruct their children while at home, along with resources compiled for parents/children on a parish faith formation webpage created specifically to support Holy Spirit PSR families in their ongoing efforts to nurture their Catholic faith.
More recently, much attention has been given to how to best move forward for the upcoming year in light of necessary covid-19 safety guidelines and protocols, our current limited physical space, guidelines set by the diocese and the upcoming building project set to begin this month. With all these limiting factors, our program will be different this year; however, we will still be able to provide a safe and quality program that meets the needs of all our families through various options for remote learning, small group gatherings, and "drive through" events until our construction is completed and adequate space is available. Registrations forms will be mailed this month. Watch the bulletin for more details.
---
Save the Date!
PRAY A ROSARY FOR VOCATIONS WITH THE KNIGHTS
On Tuesday, August 11th at 6:30 pm, the Holy Spirit Council of the Knights of Columbus invites the parish in praying the Rosary with them prior to their monthly meeting at 7:00 pm. If you are unable to attend, please pray in solidarity with us to foster a culture of vocations at Holy Spirit, the Diocese of Youngstown, and beyond.

FAITH & FAMILY FESTIVAL CANCELED FOR 2020
Although the Eleventh Annual Faith & Family Festival of the Diocese of Youngstown will not be taking place this year because of COVID-19, the new date has been set for September 26, 2021 at Walsh University. The featured presenter will be Fr. Leo Patalinghug, the "cooking priest" from Plating Grace. For more information contact Dave Schmidt at 330-744-8451 ext. 272 or dschmidt@youngstowndiocese.org.
---
FISH
EMERGENCY FOOD BAGS
Pre-packed food bags are available for pick-up or delivery (for those unable to leave their homes) through Lake Township FISH (www.laketownshipfish.org). If you are in need of food, please register for either pick-up or delivery so we can prepare the bags for you by filling out this form: https://forms.gle/pecWdsFC6oxGiEeA6. FOOD BAGS ARE AVAILABLE: TUESDAYS 10a-12p,THURSDAYS 5p-7p When coming to pick-up food, please use the gate entrance located at 1117 Sunnyside St in Hartville. Please remain in your vehicle and follow the instructions of the parking attendants. We will bring the food to your vehicle. 

VOLUNTEERS
We understand that this is a high stress time for everyone, and we respect everyone's right to shelter in place. However, if you feel well and wish to volunteer to help pack bags or distribute food, please go to: https://bit.ly/FISHVolunteer and sign up. We have added shift options in order to allow volunteers to limit their time in public, as well as keep volunteer groups to 10 or less people. We will be packing bags on Monday & Wednesday and distributing the bags on Tuesday & Thursday. Volunteers, please park through the second gate, up on the hill.

OUTREACH SUNDAY FOR FISH
FISH, our Lake Township community food pantry, relies on the generosity of others to stock it with items they needed. Once a month is designated as "Outreach Sunday." This month's "Outreach Sunday" items for Holy Spirit are crackers, peanut butter, and granola bars. Please bring your donations next weekend and place under the wood tables.

RECYCLE AND HELP FISH
If you are looking for a way to reuse plastic or paper grocery bags, FISH our Lake Township food pantry can always use them. You can put them under the wood tables by the main entrance.
---
Altar Flowers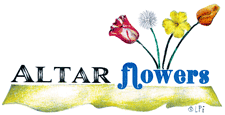 If you would like to provide flowers for our Saturday and Sunday Masses, the 2020 Flower Chart is now available on the bulletin board. Just place your name & phone number on the chart next to the date that has special meaning for you. A week before your floral arrangement is due, you will receive a reminder call and will be asked about your special intention. For many parishioners it is a wonderful way to commemorate Wedding Anniversaries, Birthdays, Loved Ones (living and deceased), etc. Your name and special intention will be noted in the bulletin to thank you for your thoughtfulness in adding beauty to the Holy Spirit environment.
---
2020 Hot Meals
HOT MEALS DATES FOR 2020
Mark your calendar! A sign up sheet is on the wood tables. Our 2020 dates to serve at the Hot Meals program at St. Bernard's are listed below. All dates are from 4:00 - 7:00 pm:
Wednesday, October 21st
Sunday, December 20th
---
Love To Sing? Join Our Choir!
Our choir is a fun and caring group of singers who share their faith as they sing their praise to the Lord and we would love to have you join us! You do not need to know how to read music. We are not asking you to be a soloist; just come, sing and enjoy! We especially need tenors and basses. We rehearse on Thursday evenings at 7:30 pm in the church and sing at the 11:00 Mass. Rehearsals are on Thursday. If you have any questions, call our choir director, John Buckenberger at 330-618-6382.
---
What is a Parish Leader?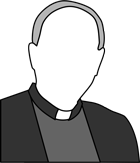 What is a Parish Leader? Why do we need them? A Parish Leader is a professional minister appointed by the bishop with the responsibility of leading a parish community that does not have a resident priest. A priest will be assigned as canonical pastor and for sacramental celebrations at the parish. In response to the Pastoral Plan for Evangelization, the Diocese of Youngstown is training 14 individuals (deacons, religious and laity) who will be available to serve as Parish Leaders. This is one way the diocese is addressing the reality of fewer priests. It is an opportunity for faith filled men and women to use their gifts of leadership and administration, allowing priests to focus on the sacramental and pastoral care of the faithful. For more information, visit www.doy.org or contact Pete Schafer, Director of the Office of Evangelization and Pastoral Planning at 330-744-8451 ext. 289
---
Holy Spirit Google Calendar






Tutorial
A tutorial is available on our YouTube Channel Holy Spirit Uniontown Ohio. A direct link to the tutorial is also available at
Holy Spirit Google Calendar Tutorial Part 1
Holy Spirit Google Calendar Tutorial Part 2


Are you using the Holy Spirit Google Calendar on the parish website? If not, you may want to! Liturgical ministers can view if they are scheduled for a particular day; you can learn details about events at the parish and beyond. Access the calendar by clicking the VIEW CALENDAR button on the home page or go to the Calendar Page. To read about an event, click on it (then you have the option to add it to your own calendar.)

For a link to our Liturgical Calendar go to:
Liturgical Calendar
For a direct link to our Liturgical Calendar go to:
Liturgical Calendar Direct Link
---