News & Events
Holy Spirit PSR & Youth Group Activities
ALTAR SERVERS TRAINING
More altar servers are needed! All boys and girls entering 5th grade and above who want to be altar servers are asked to register by August 8th for training held on Wednesday, August 15th at 1:00 pm by calling the parish office. If this day and time are not possible, please contact Father John to make other arrangements. Parents are encouraged to participate.

TOP MUSIC COUNTDOWN
Youth, catechists, and parents: Ever wonder what a popular song's message was or how it speaks to our faith? Our parish has a resource available to our parishioners that can help. Cornerstone Media's Top Music Countdown reviews 25 of the top songs on this month's music charts. For each song, you will find information about the song's message, discussion questions and activities. The songs include pop, rock, R&B, rap, alternative, country, adult contemporary, and others. To access the Countdown follow these steps: Go to www.cornerstonemedia.org Click on Faith Based Edition at the top of the page under Subscribers Log In: Enter the username: holyspiritunoh Enter the password: music1117 This resource is only available to our parishioners. If you know someone else who would like to use it encourage them to buy a subscription.
---
SPIRITS AND SPIRITUALITY
This is a speaker series for adults in their 20s and 30s. The program provides opportunities to explore issues and topics that relate to the Catholic faith in a fun and casual environment. This month's topic is Walking the Way of St. James: Camino De Santiago Pilgrimage presented by Anne and Tim Weeks. The next one will be held at the Downstairs Speakeasy at the Canton Brewery Company (120 3rd St. NW, Canton) on Thursday, June 28 at 7:00 pm. To RSVP, please e-mail Justin Huyck at justin@stmichaelcanton.org or Roberta Muoio at rmuoio@stanthonycanton.org. Event is free, suggested donation is $5.00.
---
Praying Through Movement
PRAYING THROUGH MOVEMENT SESSION UPDATES
Check out the upcoming Praying Through Movement sessions!
ReFit continues on Mondays at 7:00 pm. Please join us even if you have not yet come to a class.
Thank you everyone for joining the walks. If you want to do any fall walks, please contact the parish office at parishoffice@holyspiritunoh.org. Otherwise, we will decide again in the spring.

3RD ANNUAL RUN FOR LIFE
On Saturday, September 29th at 9:00 am at the Canfield Fairgrounds there will be a 5K Fun Run and 1 Mile Walk to Benefit Men & Women United for Life -- a pro-life group active in the Diocese of Youngstown, committed to promoting the sanctity and dignity of life. They offer programs to help teens learn about character development, making right decisions, and living a chaste lifestyle. They have sponsored nationally renowned professional speakers such as Chris Stefanick, Paul J. Kim, Leah Darrow, Jason Evert, and the Culture Project. Register by September 1 to receive a t-shirt. For more information contact Diane at dburke5581@gmail.com or 330-727-9669.
---
Uniontown Festival
KNIGHTS OF COLUMBUS AT THE UNIONTOWN FESTIVAL!
The Holy Spirit Knights of Columbus will be selling delicious sausage sandwiches, hotdogs and cold drinks at the Uniontown Festival from Wednesday, August 15th - Saturday, August 18th at the grounds of the Hartville Marketplace. Come and support our Knights and all they do for parish!

COMMUNITY HYMN SING AND CHILDREN'S BELL CHOIR!
The Lake Township Historical Society and the Uniontown Lion's Club will hold another Community Hymn Sing during the Lion's Club Festival on Thursday, August 16th at 7:30 pm. This year, there will also be a Children's Bell Choir for kids ages 5-12. For more information, contact Ruth at 330-877-2625 or at LTHS1995@gmail.com.
---
Parish Picnic
HOLY SPIRIT PARISH PICNIC!
Join us for an old fashioned church picnic on Sunday, August 19th from 1:00 - 4:00 pm.
There will be complimentary BBQ pork and sausage sandwiches, hot dogs, corn on the cob, ice cream and drinks! A pre-picnic soccer clinic for children will begin at 12:30 pm and traditional picnic games will begin at 2:30 pm. There will also be Euchre, Corn Hole and live music! Bring a side or dessert to share. Come for the fun. Come for the food. Come for the friends. JUST COME!
If you would like to volunteer to help with the parish picnic, contact the parish office, Michelle Gant or Mark Milhoan.
---
Paint Splash & Cookout
It's that time of year again! The annual Paint Splash is back and better than ever! On August 26th from 5:00 - 7:00 pm at Little Flower Parish, we will have a cookout, yard games, water games and to top the night off throwing paint at each other. All youth in grades 6 - 12 are invited. Friends are welcome. The deadline to register is August 18th. Please contact Anne for details on how to register. If you have never gone, you won't want to miss this colorful experience!
---
Save the Date!
9TH ANNUAL FAITH & FAMILY FESTIVAL
The 9th Annual Faith & Family Festival will be held on Sunday, September 23th on the West Quad of the campus of Walsh University (2020 E. Maple St., North Canton). More details will be coming soon. For more information, e-mail dschmidt@youngstowndiocese.org or call 330-744-8451 ext. 272.
---
FISH
11TH ANNUAL FISH BENEFIT DINNER
Join us on Tuesday, September 18th at the Hartville Kitchen for the annual benefit dinner. Doors will open at 5:30 pm with dinner being served at 6:00 pm. Tickets are $25 each and the meal will include an entreé, rolls, 2 side dishes, salad, pie and beverage. Entertainment will be provided by the Emmaus group, "In His Name". All proceeds from this dinner will go to Lake Township FISH. This is FISH's largest fundraiser of the year, so come out and support our cause! Mark your calendar now to be a part of this important fundraiser! Special thanks to HRM, LLC for providing the dinners, labor and venue!

ACME RECEIPTS FOR FISH PROGRAM HAS BEGUN!
It's that time again! Please save your Acme receipts dated August 9th to December 18th for FISH. Circling the cash-back amount on the receipts is a big help! If the cash-back amount is $0, please do not turn them in. Place your receipts in the FISH Bowl on the usher's table or turn in to the parish office.

OUTREACH SUNDAY FOR FISH
FISH, our Lake Township community food pantry, relies on area churches to stock the food pantry with items needed. This month's "Outreach Sunday" items are canned pasta sauce, shampoo and soup. Please bring your donations next weekend and place under the wood table by the main entrance.
---
Altar Flowers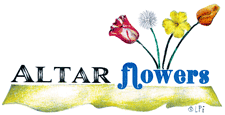 If you would like to provide flowers for our Saturday and Sunday Masses, the 2018 Flower Chart is now available on the bulletin board. Just place your name & phone number on the chart next to the date that has special meaning for you. A week before your floral arrangement is due, you will receive a reminder call and will be asked about your special intention. For many parishioners it is a wonderful way to commemorate Wedding Anniversaries, Birthdays, Loved Ones (living and deceased), etc. Your name and special intention will be noted in the bulletin to thank you for your thoughtfulness in adding beauty to the Holy Spirit environment.
---
2018 Hot Meals
2018 HOT MEALS DATES

Wednesday; October 24th
Sunday, December 16th
---
Love To Sing? Join Our Choir!
Our choir is a fun and caring group of singers who share their faith as they sing their praise to the Lord and we would love to have you join us! You do not need to know how to read music. We are not asking you to be a soloist; just come, sing and enjoy! We especially need tenors and basses. We rehearse on Thursday evenings at 7:30 pm in the church and sing at the 11:00 Mass. Rehearsals are on Thursday. If you have any questions, call our choir director, John Buckenberger at 330-618-6382.
---
What is a Parish Leader?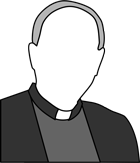 What is a Parish Leader? Why do we need them? A Parish Leader is a professional minister appointed by the bishop with the responsibility of leading a parish community that does not have a resident priest. A priest will be assigned as canonical pastor and for sacramental celebrations at the parish. In response to the Pastoral Plan for Evangelization, the Diocese of Youngstown is training 14 individuals (deacons, religious and laity) who will be available to serve as Parish Leaders. This is one way the diocese is addressing the reality of fewer priests. It is an opportunity for faith filled men and women to use their gifts of leadership and administration, allowing priests to focus on the sacramental and pastoral care of the faithful. For more information, visit www.doy.org or contact Pete Schafer, Director of the Office of Evangelization and Pastoral Planning at 330-744-8451 ext. 289
---
Holy Spirit Google Calendar






Tutorial
A tutorial is available on our YouTube Channel Holy Spirit Uniontown Ohio. A direct link to the tutorial is also available at
Holy Spirit Google Calendar Tutorial Part 1
Holy Spirit Google Calendar Tutorial Part 2


Are you using the Holy Spirit Google Calendar on the parish website? If not, you may want to! Liturgical ministers can view if they are scheduled for a particular day; you can learn details about events at the parish and beyond. Access the calendar by clicking the VIEW CALENDAR button on the home page or go to the Calendar Page. To read about an event, click on it (then you have the option to add it to your own calendar.)

For a link to our Liturgical Calendar go to:
Liturgical Calendar
For a direct link to our Liturgical Calendar go to:
Liturgical Calendar Direct Link
---