News & Events
FIRST STEP FOR CHANGE
One way to support the Catholic Church's pro-life, pro-family position is to participate in First Step for Change, a campaign sponsored by Catholic Charities to assist low-income pregnant women and families with food, formula, clothing, diapers and other items essential to a child's health, safety and well-being. Pick up a FIRST STEP PACKET, learn about the program, complete the participation card and return it to our parish by June 18. Support the Gospel of Life by reaching out to women, children and families who need a helping hand. Online giving is available at www.ccdoy.org.

LAKE LIBRARY BOOK DONATION DROP OFF
The Friends of the Lake Community Library will be holding a Book Donation Drop off Event on June 3 from 10:00am to 12:00 noon at the Lake Community Library.  We will be accepting clean, gently-read books, games, dvds, vinyl records,  cds, and puzzles.  We cannot accept textbooks, encyclopedias, research materials or manuals, magazines, vcr or cassette tapes, or dictionaries.  Hope to see you there!

VACATION BIBLE SCHOOL – HELP IS NEEDED
Reliable hands are needed for this summer's VBS program. Adult volunteers are needed to oversee daily games and chaperone various age groupings of children throughout the morning. Please sign up on the sheet on the bulletin board.

URSULINE SISTERS ARE HIRING
Ursuline Sisters Mission has immediate openings for a full-time housekeeper and part-time cook for the Motherhouse, and a part-time swim instructor for the Ursuline Education & Wellness Center. Information about these jobs is at  www.theursulines.org, or call Linda at 330-792-7636.

CAREER OPPORTUNITY – KNIGHTS OF COLUMBUS
The Knights of Columbus is seeking a motivated, professional Catholic man for a career/business opportunity serving the Catholic families in this area. Motivated candidates need no prior experience as we include a complete training program and business development system. A complete benefits package is offered as well with this full-time position. In order to qualify, one must be eligible for membership in the Knights of Columbus. For more information, and/or an initial interview please contact, Larry Suter, Assistant General Agent, by phone or text at 330-280-2626 or via email at larry.suter@kofc.org.
---
LOVE OUR COMMUNITY (LOC) MEALS
LOC is excited to bring back in-person LOC Summer Meals! All meals will be served from Memorial Park in the closed pavilion on Mondays from 12-2pm and Thursdays from 5:30-7:30pm in June, July and August. If you or someone you know could use meals, please e-mail loveourcommunitylake@gmail.com or call 330-961-1212. Volunteers are also needed. To sign up, go to signup.com/go/ZuBZYus.
---
Save the Date!
VILLA MARIA-THON 5-K RUN AND 2-MILE WALK
Villa Maria Education and Spirituality Center will sponsor its 13th annual Villa Maria-thon 5-K Run and 2-Mile Walk on Saturday, June 3rd, 2023 at 9 a.m. at Villa Maria Community Center in Villa Maria, Pa.  The event includes activities for the entire family!  Go to www.vmesc.org for registration and additional information. All proceeds from this event benefit the Center's youth and adult programs.

VISITATION OF MARY & ST. JOHN PARISH MISSION
Visitation of Mary Parish - Annunciation Church, 55 Broad St, Akron OH 44305 welcomes Charismatic Preacher Fr. Jacob Bearer on June 11 and 12 from 5pm-8pm. Theme: The Eucharist: "This is my Body Given up for you" Lk 22:19. Call 330-535-4141 for additional information. All are welcome.

BISHOP BONNAR'S 2023 PILGIMAGE
Make plans to join Bishop David J. Bonnar and parishioners throughout the diocese on a Pilgrimage to Scotland and Ireland on June 4-14, 2023 as we celebrate the 80th Anniversary of The Diocese of Youngstown. Highlights of the trip include visits to: Glasgow, Edinburgh, Stirling, Oban, Belfast, Knock, Galway and Dublin. A special part of the pilgrimage is a visit to the Isle of Iona on the Feast of Saint Columba, where he founded Scotland's first Christian Community. To receive more information as the trip develops, please email Fr. Lavelle at jlavelle@youngstowndiocese.org.

BUILDING AND GROUNDS WORKDAY
Many hands are needed for our Building and Grounds volunteer work day on Saturday, June 17 from 9:00 am - 3:00 pm. The workday enables us to continue the care and maintenance of our buildings and property by completing some major projects. No skill is needed, only a willingness to give of your time. Lunch will be provided. Please sign up at the wood table by the main doors.

LOYOLA RETREAT HOUSE EVENTS
Encounter with Silence Retreat - June 25 – July 1, 2023. This retreat is a week of radical Gospel spirituality lead by Fr. Neil Walters. Cost: $500—includes all meals and accommodations. A Window to Heaven: An Introductory Icon Retreat - July 30-Aug. 4, 2023 Paint a Byzantine style icon with us! This creative retreat is for anyone who wants to learn icon painting, regardless of artistic experience or spiritual background. The retreat includes time for instruction in the tradition and meaning of icon writing, creation of the icon itself, time for personal prayer and reflection, daily Mass, prayer and fellowship. Cost: $600 – includes accommodations, meals, and all the art supplies to create your icon. For more information or to register for these events, please call 330.896.2315 or visit www.loyolaretreathouse.com.

PLAY BALL!!!
Join Knights of Columbus Council No. 14959 AND Holy Spirit Catholic Church members for a RubberDucks 5:05 P.M. Doubleheader on Friday, June 23rd with a special group-rate of $12.00 per ticket! Ages 3 and under who do not require a seat do not need a ticket.
* Gates open at 4:30 p.m. for the 5:05 p.m. doubleheader (two seven-inning games).
* Promotions include:
Used Car Giveaway
Post Game Fireworks (following Game 2)


Akron RubberDucks vs Rumble Ponies Doubleheader
Jun 23, 2023 - 5:05 PM EDT
Canal Park, Akron, OH


Purchase Deadline: Jun 19th @ 11:59pm EDT
K of C Council 14959 Rubber Ducks Event - June 23rd - 5:05 PM
For tickets go to:
https://fevogm.com/event/holyspiritknights23

LET'S GO TO ROME AGAIN
Seats are available for the next trip to Rome from November 5-14, 2023.  We will visit Rome, Orvieto, and San Giovanni Rotundo.  Please don't hesitate to contact me for details about this trip. It is an opportunity to strengthen your faith by visiting so much of the early history of the Church and the world!  Deacon John Amedeo 330-310-1628 or email deaconjohna2015@gmail.com.
---
FISH
OUTREACH SUNDAY FOR FISH
FISH, our Lake Township community food pantry, relies on the generosity of others to stock it with items they needed. Once a month is designated as "Outreach Sunday." This month's "Outreach Sunday" items for Holy Spirit are crackers, pasta, pasta sauce, peanut butter and soup. Please bring your donations next weekend and place under the wood tables.
---
Altar Flowers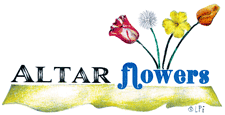 If you would like to provide flowers for our Saturday and Sunday Masses, the 2023 Flower Chart is now available on the bulletin board. Just place your name & phone number on the chart next to the date that has special meaning for you. A week before your floral arrangement is due, you will receive a reminder call and will be asked about your special intention. For many parishioners it is a wonderful way to commemorate Wedding Anniversaries, Birthdays, Loved Ones (living and deceased), etc. Your name and special intention will be noted in the bulletin to thank you for your thoughtfulness in adding beauty to the Holy Spirit environment.
---
2023 Hot Meals
HOT MEALS DATES FOR 2023
Please mark your calendars for the 2023 Hot Meals dates that we are scheduled to help serve. All times are from 3:30 - 6:30 pm. They are:
July 23rd
October 18th
December 17th
---