News & Events
DIOCESAN SAFE ENVIRONMENT
If you or someone you know believes he or she has been abused by any Church-related lay people, priests or bishops, we urge the person to contact the civil authorities and/or Retired Sergeant Delphine Baldwin-Casey, who is responsible for victim assistance in the Youngstown Diocese Safe Environment Office. Her phone number is 330-718-1388.

CONGRATULATIONS TO OUR LAY LEADERS OF PRAYER!
The following parishioners have received a 3-year commission to serve as Lay Leaders of Prayer for our parish: Thom Caiazza, Mark Violand and Anne Weeks. A Lay Leader of Prayer is commissioned to lead worship, such as Liturgy of the Word, wake services, devotions (like Stations of the Cross) as well as Sunday celebrations of the Liturgy of the Word with Holy Communion in an emergency if a priest cannot be present. We thank our Lay Leaders of Prayer for their dedication and willingness to serve our parish in this ministry.

"SOUPER" BOWL OF CARING SUB SALE
Our parish will again participate in the nationwide "Souper" Bowl of Caring. By purchasing a sub sandwich to enjoy during the game you will be supporting the Hartville Migrant Center. Subs will be available after the Sunday, February 2nd Masses.
For ordering information, see next week's bulletin insert. Meat and cheese subs will be available . Order deadline is Tuesday, January 28th.
High school students and mission trip participants are needed from 7:30 - 9:30 am on Super Bowl Sunday (February 2nd) to help make the subs. This is a great way to help others and receive some service hours.

2019 ANNUAL STATEMENTS
For the sake of privacy, we are asking individuals who wish to have a tax statement regarding their charitable contributions to please contact the parish office. When they are available, you will be able to pick it up from the wood tables or we can e-mail it to you. If you wish to come in to the office to pick up your statement, please be sure to give us at least one working day's notice to print your statement. Thank you! Parish office hours are Monday - Friday from 9:00 am to 4:00 pm.

BISHOP'S APPEAL ANNUAL STATEMENTS
The Office of the Bishop's Appeal will send out statements to all those requesting them. Please send your request to appeal@youngstowndiocese.org or call 330-744-8451 ext. 316.

ATTENTION PARENTS OF COLLEGE STUDENTS
The Evangelization Committee is sending cards of encouragement to our college students. If you would like your son and/or daughter to receive cards, please send an email to Anne Weeks with their address. The Evangelization Committee will take it from there. Many blessings as your son and/or daughter continue their studies.

BUILDING UPDATE
Since our last update, we have invited contractors to submit bids for the construction of our new facility. At the beginning of December, we conducted a meeting at which the interested contractors could walk-through our parish and learn about the project. We received bids from the contractors this past Thursday and now the Core Committee is reviewing them to select one. Meanwhile, we have begun reviewing the contract template for approval by the Diocese and negotiation with the selected candidate. We expect to sign soon thereafter to continue moving the project forward.

DIOCESAN PLAN FOR PASTORAL REGIONS
The Diocesan plan for regionalization has Holy Spirit collaborating with Little Flower and St. Paul (North Canton). Our region is referred to as the Stark North region. The Pastors have met to begin implementing the Plan and identify ways to collaborate. Concurrently, the pastoral ministers for religious education and youth ministry at the three parishes are meeting to also collaborate and coordinate ministries. Efforts to form an evangelization team with members from all three parishes is underway.

STARK COUNTY CATHOLIC SCHOOLS SCHOLARSHIP OPPORTUNITY
Did you know that Stark County Catholic Schools award over $2.5 million in tuition assistance and scholarships each year? The State of Ohio recently expanded its EdChoice Scholarship Program, which provides full tuition scholarships for students to attend private/parochial schools. If your child is assigned to a designated school in the following Stark County school districts, you may qualify for a full tuition scholarship to attend a Stark County Catholic School! Contact Ryan Hill, SCCS Director of Enrollment, at rhill@youngstowndiocese.org to learn more about your qualification and to begin the application process. Open enrollment for the State of Ohio scholarship begins February 1 through April 15. The following school districts have schools which have been designated by the state for full scholarships: Alliance City, Canton City, Fairless Local, Marlington Local, Massillon City, North Canton City, Northwest Local, Osnaburg Local, Perry Local, Plain Local and Sandy Valley Local.
---
Holy Spirit PSR & Youth Group Activities
FIRST RECONCILIATION
First Reconciliation will be held this Saturday, January 25th at 10:30 am. Pictures of those children who will be celebrating this Sacrament for the first time is on display in the narthex. Please keep these children and their families in your prayers.

CHILDREN'S LITURGY OF THE WORD
Children's Liturgy of the Word will be offered at all three weekend Masses on the weekends listed below. On these dates, children will be called forward at the opening of Mass by the celebrating priest, blessed and sent with an adult catechist to the meeting room to hear and discuss the day's Mass readings on a more age appropriate level that relates to their understanding. The catechist will then lead the children back to church to rejoin their families after the Creed.
Additional adults are needed to join the team of adult catechists leading children's liturgy. There is no need to change your regularly attended Mass times and preparation/time commitments are minimal, yet it provides a valuable ministry to the children and families of our parish. Contact Cathy Kasza to learn more.
February 8/9
March 7/8
April 25/26
On these dates, children will be called forward by Father John after the opening blessing, blessed and led by an adult catechist to a prayer space in the meeting room to celebrate a separate Liturgy of the Word that is more appropriate to their level of understanding.

MISSION TRIP PROGRAM REGISTRATION
There is still time to register for next Summer's Mission Trip. If you are interested in participating in the program, please contact Anne Weeks as soon as possible.
---
Praying Through Movement
REFIT CONTINUES
Come and join us for this community centered, value-positive experience designed to engage the heart as a muscle and a soul. ReFit includes cardio dancing, toning, stretching and strength training. It meets on Mondays from 7:00 – 8:00 pm in the Social Hall.
---
Save the Date!
9 DAYS FOR LIFE: PRAYER, PENANCE, PILGRIMAGE
On January 22nd, our nation marks the 47th anniversary of Roe v. Wade, the Supreme Court decision that made abortion legal throughout the United States. Each year the US Catholic Bishops call for nine days of prayer for life during the days leading up to the anniversary of this tragic decision. Thousands of Catholics across the country will join together in prayer for a culture of life from Tuesday, January 21st - Wednesday, January 29th. The prayers in this novena address many Respect Life issues. For more information go to www.9daysforlife.org. – "Precisely because all issues involving human life are interdependent, a society which destroys human life by abortion under the mantle of law unavoidably undermines respect for life in all other contexts."

DEFEND THE UNBORN! JOIN THE MARCH FOR LIFE!
Buses are being organized in various locations throughout the Diocese of Youngstown to take pilgrims to the annual March for Life in Washington, DC on January 24th. To find a bus near you, contact the Office of Pro-Life. Marriage and Family Life at dschmidt@youngstowndiocese.org, 330-744-8451 ext. 272 or go to www.doy.org.

ST. MICHAEL MEN'S RETREAT DAY
St. Michael Men's Retreat Day is on Saturday, January 25th from 10:00 am (check in at 9:30 am) - 3:30 pm at the Fannon Center (3430 St. Michael Blvd., Canton). The theme will be Prayer: Getting in the Boat with Jesus. Do you have trouble praying? Monsignor Jay Clarke will lead in various ways of praying that connect with our real hungers. Cost is $25 and includes lunch. You must register by Monday, January 20th. Registration forms can be found on the bulletin board or you can register at stmichaelcanton.org.

WORLD DAY FOR CONSECRATED LIFE
The universal Church has been celebrating World Day for Consecrated Life since 1997. Bishop George Murry, SJ, invites our diocesan church to celebrate the gift of Consecrated Life with him and the religious of our diocese on Sunday, February 2nd at St. Columba Cathedral at the 10:30 am liturgy. All are welcome. Please mark your calendar.

STITCH AND A PRAYER NEEDS YOUR HELP!
On our next meeting, February 8th, we will be making rosaries. You do not need to be a member of the group to attend; adults, teens, and school age children are able to participate. All the materials will be supplied, we just need people to make the rosaries. We will meet from 9:00 am -12:00 pm, but you can come anytime that morning. These rosaries are distributed in our area and other areas around the world. For more information see Ginny Herman, Michele Valentine or any of the members of Stitch and a Prayer.

WHITE MASS FOR ALL HEALTH PROFESSIONALS INCLUDING MENTAL HEALTH WORKERS
The Annual White Mass - celebrating and recognizing the ministry and work of those in the health professions - will be held on Sunday, February 9th at 10:30 am at St. Columba Cathedral (154 W. Wood St., Youngstown). Bishop George V. Murray, SJ, will preside. A reception will follow in the Cathedral Hall. All are welcome. For more information contact dschmidt@youngstowndiocese.org or call 330-744-8451, ext. 272.

SAVE THE DATE - CHILI COOK OFF
The Chili Cook Off will be held on Saturday, March 14 at 6:00 pm. Watch upcoming bulletins for details.

STARK COUNTY CHAPTER OF MAGNIFICAT: LENTEN SERIES
The Stark County Chapter of Magnificat invites you to their Lenten "Life in the Spirit" series. The series begins after the 7:00 pm Mass for one hour on Ash Wednesday and then is followed by 5 sessions from 7:00 - 9:00 pm on March 4th, March 11th, March 17th, March 25th and April 1st. The series will be held at St. Paul Catholic Church (241 S. Main St., North Canton) in the church hall located on lower level of the church. To register, please contact Rosemary at 330-499-9371 by February 12.

CMF CONFERENCE 2020 "MAKING YOUR VISION CLEAR"
This year's Diocesan Men's Conference will be held on Saturday, March 21st from 9:00 am - 4:00 pm at St. Thomas Aquinas High School. Go to www.cmfdoy.org for more information, to download a registration form or to register online.
---
FISH
OUTREACH SUNDAY FOR FISH
FISH, our Lake Township community food pantry, relies on the generosity of others to stock it with items they needed. Once a month is designated as "Outreach Sunday." This month's "Outreach Sunday" items for Holy Spirit are canned fruit, rice and facial tissues. Please bring your donations next weekend and place under the wood tables.
---
Altar Flowers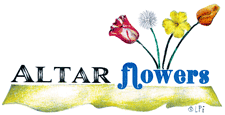 If you would like to provide flowers for our Saturday and Sunday Masses, the 2020 Flower Chart is now available on the bulletin board. Just place your name & phone number on the chart next to the date that has special meaning for you. A week before your floral arrangement is due, you will receive a reminder call and will be asked about your special intention. For many parishioners it is a wonderful way to commemorate Wedding Anniversaries, Birthdays, Loved Ones (living and deceased), etc. Your name and special intention will be noted in the bulletin to thank you for your thoughtfulness in adding beauty to the Holy Spirit environment.
---
2020 Hot Meals
HOT MEALS DATES FOR 2020
Mark your calendar! A sign up sheet is on the wood tables. Our 2020 dates to serve at the Hot Meals program at St. Bernard's are listed below. All dates are from 4:00 - 7:00 pm:
Sunday, March 22nd
Sunday, July 26th
Wednesday, October 21st
Sunday, December 20th
Most help is needed from 5:15 pm until the end of the meal, so you are still welcome to come even after it has started. A carpool will be leaving from our parking lot at 3:30 pm.
---
Love To Sing? Join Our Choir!
Our choir is a fun and caring group of singers who share their faith as they sing their praise to the Lord and we would love to have you join us! You do not need to know how to read music. We are not asking you to be a soloist; just come, sing and enjoy! We especially need tenors and basses. We rehearse on Thursday evenings at 7:30 pm in the church and sing at the 11:00 Mass. Rehearsals are on Thursday. If you have any questions, call our choir director, John Buckenberger at 330-618-6382.
---
What is a Parish Leader?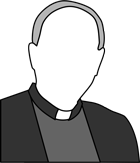 What is a Parish Leader? Why do we need them? A Parish Leader is a professional minister appointed by the bishop with the responsibility of leading a parish community that does not have a resident priest. A priest will be assigned as canonical pastor and for sacramental celebrations at the parish. In response to the Pastoral Plan for Evangelization, the Diocese of Youngstown is training 14 individuals (deacons, religious and laity) who will be available to serve as Parish Leaders. This is one way the diocese is addressing the reality of fewer priests. It is an opportunity for faith filled men and women to use their gifts of leadership and administration, allowing priests to focus on the sacramental and pastoral care of the faithful. For more information, visit www.doy.org or contact Pete Schafer, Director of the Office of Evangelization and Pastoral Planning at 330-744-8451 ext. 289
---
Holy Spirit Google Calendar






Tutorial
A tutorial is available on our YouTube Channel Holy Spirit Uniontown Ohio. A direct link to the tutorial is also available at
Holy Spirit Google Calendar Tutorial Part 1
Holy Spirit Google Calendar Tutorial Part 2


Are you using the Holy Spirit Google Calendar on the parish website? If not, you may want to! Liturgical ministers can view if they are scheduled for a particular day; you can learn details about events at the parish and beyond. Access the calendar by clicking the VIEW CALENDAR button on the home page or go to the Calendar Page. To read about an event, click on it (then you have the option to add it to your own calendar.)

For a link to our Liturgical Calendar go to:
Liturgical Calendar
For a direct link to our Liturgical Calendar go to:
Liturgical Calendar Direct Link
---