News & Events
DIOCESAN SAFE ENVIRONMENT
If you or someone you know believes he or she has been abused by any Church-related lay people, priests or bishops, we urge the person to contact the civil authorities and/or Retired Sergeant Delphine Baldwin-Casey, who is responsible for victim assistance in the Youngstown Diocese Safe Environment Office. Her phone number is 330-718-1388.

FOUNDATION IN MINISTRY PROGRAM
Do you feel called by God to live out your baptismal call as a volunteer minister in your parish and community? Do you want to build up your personal faith as a foundation for your ministry? The Foundations in Ministry Program may be for you! Programs run from October through March. See the bulletin board for more information and registration forms.

SEPTEMBER IS STEWARDSHIP MONTH
"Everything I have is yours." Luke 15:31
Our Heavenly Father gives us everything, including the chance to share in His eternal kingdom. Yet, like the Prodigal Son we are often lured away by the materialism of our society. Do we really want to turn our backs on all that God offers in exchange for a material wealth that has no lasting value?

WHAT IS A PILGRIMAGE?
If you google this question, you will find slightly different answers but all have a common theme. This year the Christian Formation & Education Committee is focusing on pilgrimages. Our faith formation website, Praying Through Pigrimage, contains many resources to help you in your spiritual quest. Currently, a few groups in our parish are preparing for pilgrimages – those going on the short mission trip and those going to NCYC (National Catholic Youth Conference.) Please pray for them.

JOIN US THIS ANNIVERSARY YEAR: PRAYING THROUGH PILGRIMAGE
A pilgrimage is a purposeful wandering to a place of religious or spiritual significance that opens us to reflection of self and communion with God. This year we invite Holy Spirit parishioners to join us throughout the upcoming year for Praying Through Pilgrimage. Similar to previous years focus on prayer through art and movement, Praying Through Pilgrimage will take us on a number of spiritual journeys leading us in discovering God's love and mercy in new places and ways. Planned pilgrimages include a bus trip to the Diocese of Youngstown Cathedral, a literary pilgrimage, a junior high pilgrimage, a local visit to "Bethlehem" & "Jerusalem" and a service-mission pilgrimage for adults and youth. Pilgrimages are open to all ages. Our first pilgrimage will be a celebration of anniversaries; Holy Spirit's 40th and the Youngstown Diocese' 75th. See the display and pick up your brochure on the tables near the main doors of the church for all the details. You can also visit the parish faith formation page to learn more about pilgrimages: https://hsfaithformunoh.weebly.com

A SHORTENED CAP MISSION TRIP
God is doing wonderful things through Holy Spirit's mission program. Anne Weeks and Mark Violand have met with people from St. Matthews Parish in Ellet and St. Vincent de Paul Parish in Akron regarding our 2020 Christian Appalachian Project (CAP) mission trip in Kentucky. With our help, they want to start a mission program like ours at their own parishes. Because of their interest and the blending of people from several parishes, we have been invited by CAP to participate in a shortened mission trip on October 13th - 16th. We will be taking a small group from those two parishes and anyone who has an interest from Holy Spirit. There, we will learn more about CAP and perform some of the same work projects as if it were a regular length trip. If you have any questions or wish to participate, please contact (ASAP) Anne Weeks at the parish office or Mark Violand at mvioland2@neo.rr.com or 330-807-2255.
---
Holy Spirit PSR & Youth Group Activities
NATIONAL CATHOLIC YOUTH CONVENTION (NCYC)
High school students (in the fall of 2019): Do you want to participate in an energetic, faith-filled gathering with 20,000 others Catholic teens? Do you want to hear some of the best Catholic speakers, singers and performers? Do you want to spend time in prayer with your peers? If so, NCYC is for you. NCYC is a multi-day pilgrimage, from November 21 - 24, of prayer, community and empowerment. To learn more or to register, contact Anne Weeks or go to http://youngstownoyyam.weebly.com/2019-ncyc-pilgrimage.html.
---
Praying Through Movement
REFIT CONTINUES
Come and join us for this community centered, value-positive experience designed to engage the heart as a muscle and a soul. ReFit includes cardio dancing, toning, stretching and strength training. It meets on Mondays from 7:00 – 8:00 pm in the Social Hall.
---
Save the Date!
SAVE THE DATE! 11TH ANNUAL FISH BENEFIT DINNER
Join us on Tuesday, September 17th at the Hartville Kitchen (1015 Edison St. NW, Hartville) for the 12th Annual FISH Benefit Dinner. Doors will open at 5:00 pm with dinner being served at 6:00 pm. Tickets are $25 each. All proceeds from this dinner will go to Lake Township FISH. This is FISH's largest fundraiser of the year, so come out and support our cause! Mark your calendar now to be a part of this important fundraiser!

10th ANNUAL FAITH & FAMILY FESTIVAL
A day of fun and fulfillment for families, students and friends will be held on Sunday, September 22nd at the West Quad on the campus of Walsh University (2020 E. Maple St., North Canton) and it's FREE! The day begins with an opening Mass at 11:00 am. The festival features Christian comedian John Branyan, SingStark! From Voices of Canton, Inc., plus other talented musical acts. In addition, there will be activities for kids and young people, vendors, exhibitors and affordable food by Café Augustine. For more information or to volunteer, contact 330-744-8451 (ext. 272), e-mail dschmidt@youngstowndiocese.org or see www.FaithFamilyFest.org.

JOIN US AT THE HAYRIDE!
Our annual hayride, sponsored by our Family Life Committee, will be on Saturday, October 5th at 6:30 pm at the Miller Farm (intersection of Lake Center St. and Mogadore Ave., entrance on Mogadore). There will be a bonfire, campfire sing-a-longs, hot dogs, s'mores and, of course, the hayride! If you are interested in helping at the hayride, please contact Emily Kerber (email emsily22@gmail.com or text 330.705.0844). Sign-up sheets for volunteers are on the wood tables.

SPAGHETTI DINNER TO SUPPORT OUR YOUTH
Help support our youth going to the National Catholic Youth Conference (NCYC) in November by coming to the Spaghetti Dinner they are holding on October 6th from 11:00 am - 5:30 pm in the Social Hall. Come after mass! Come after PSR! Just come! Cost is by donation. Thank you for your support.

LOYOLA RETREAT HOUSE REVERSE RAFFLE AND AUCTION
The Loyola Retreat House Reverse Raffle and Auction will be held on Wednesday, October 9th at 6:30 pm at Guy's Party Center (500 E. Waterloo Rd., Akron). This is a great opportunity to win $3,000 and support Loyola Retreat House. For more information or to register to attend, go to www.loyolaretreathouse.com or call 330-896-2315.

MARRIED COUPLES WEEKEND
Reconnect with your spouse on a Worldwide Marriage Encounter Weekend and hear presentations, do exercises and reflections that help them to understand both themselves and their spouses better. A Fall Weekend is scheduled for October 11th - 13th at the Homewood Suites Hotel in Solon and space is limited. Call 330-305-9963 or visit GreatMarriagesOhio.org to learn more.

40TH ANNIVERSARY DINNER DANCE
Mark your calendar for October 12th from 6:00 - 10:00 pm as we celebrate our 40th Anniversary as a parish with a Dinner Dance at Prestwick Country Club. More information will be available later.

PRAYING THROUGH PILGRIMAGE PRESENTS… HOLY FIRE GREAT LAKES; A MIDDLE SCHOOL EVENT LIKE NO OTHER
Save the date and plan on joining us for a youth/parent pilgrimage to Bowling Green, Ohio on Sunday, October 13th from 10:00 am - 4:00 pm. Holy Fire, a national Catholic one-day faith experience for middle school youth in grades 6-8. This day will be filled with dynamic speakers, high-energy music, and the sacrament of the Eucharist like youth have never before experienced. Parents are encouraged to attend as well. Ticket are $35 ($40-$45 after July 14). See youth bulletin board for more details. Contact Cathy at the office with any questions.

25TH, 40TH, 50TH, OR 50+ WEDDING ANNIVERSARY CELEBRATION MASS
The Diocese of Youngstown will sponsor a Wedding Anniversary Celebration to honor couples observing their 25th, 40th, 50th, and 50+ wedding anniversary in 2019 on October 20th at 2:00 pm at the Basilica of St. John the Baptist (627 McKinley Ave. NW, Canton). The Wedding Anniversary Celebration includes Mass with Monsignor Robert J. Siffrin, renewal of marriage vows and a personalized certificate for each couple. Following the Mass, there will be a reception for the couples and their families in their Cathedral Hall. You must make advance reservations for this event by completing the registration form (found on the bulletin board) and returning it to the parish office by September 15th.

MEN WHO COOK FUND RAISER
The 15th Annual Men Who Cook fund raiser will be on Saturday, November 9th at the Barrette Center at Walsh University. This event helps support Catholic Charities of Portage and Stark Counties. There will be auction items, raffle, a restaurant pull and delicious food samples. For more information about the event or to help volunteer, contact Catholic Charities at 330-491-0896 ext. 102.
---
FISH
OUTREACH SUNDAY FOR FISH
FISH, our Lake Township community food pantry, relies on the generosity of others to stock it with items they needed. Once a month is designated as "Outreach Sunday." This month's "Outreach Sunday" items for Holy Spirit are meals in a can, canned vegetables and cleaning products. Please bring your donations next weekend and place under the wood tables.

ACME RECEIPTS FOR FISH
It's that time again! Please save your Acme receipts dated August 8 to December 28, 2019 for FISH. Circling the cash-back amount on the receipts is a big help! If the cash-back amount is $0, please do not turn them in. Place your receipts in the FISHbowl on the usher's table or turn in to the parish office.
---
Altar Flowers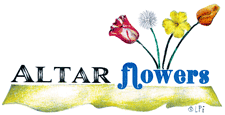 If you would like to provide flowers for our Saturday and Sunday Masses, the 2019 Flower Chart is now available on the bulletin board. Just place your name & phone number on the chart next to the date that has special meaning for you. A week before your floral arrangement is due, you will receive a reminder call and will be asked about your special intention. For many parishioners it is a wonderful way to commemorate Wedding Anniversaries, Birthdays, Loved Ones (living and deceased), etc. Your name and special intention will be noted in the bulletin to thank you for your thoughtfulness in adding beauty to the Holy Spirit environment.
---
2019 Hot Meals
2019 HOT MEALS DATES
Please mark your calendars for the 2019 Hot Meals dates that we are scheduled to help serve. All times are from 4:00 - 7:00 pm. They are Wednesday, October 23rd; and Sunday, December 15th.
---
Love To Sing? Join Our Choir!
Our choir is a fun and caring group of singers who share their faith as they sing their praise to the Lord and we would love to have you join us! You do not need to know how to read music. We are not asking you to be a soloist; just come, sing and enjoy! We especially need tenors and basses. We rehearse on Thursday evenings at 7:30 pm in the church and sing at the 11:00 Mass. Rehearsals are on Thursday. If you have any questions, call our choir director, John Buckenberger at 330-618-6382.
---
What is a Parish Leader?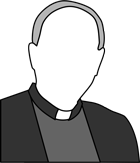 What is a Parish Leader? Why do we need them? A Parish Leader is a professional minister appointed by the bishop with the responsibility of leading a parish community that does not have a resident priest. A priest will be assigned as canonical pastor and for sacramental celebrations at the parish. In response to the Pastoral Plan for Evangelization, the Diocese of Youngstown is training 14 individuals (deacons, religious and laity) who will be available to serve as Parish Leaders. This is one way the diocese is addressing the reality of fewer priests. It is an opportunity for faith filled men and women to use their gifts of leadership and administration, allowing priests to focus on the sacramental and pastoral care of the faithful. For more information, visit www.doy.org or contact Pete Schafer, Director of the Office of Evangelization and Pastoral Planning at 330-744-8451 ext. 289
---
Holy Spirit Google Calendar






Tutorial
A tutorial is available on our YouTube Channel Holy Spirit Uniontown Ohio. A direct link to the tutorial is also available at
Holy Spirit Google Calendar Tutorial Part 1
Holy Spirit Google Calendar Tutorial Part 2


Are you using the Holy Spirit Google Calendar on the parish website? If not, you may want to! Liturgical ministers can view if they are scheduled for a particular day; you can learn details about events at the parish and beyond. Access the calendar by clicking the VIEW CALENDAR button on the home page or go to the Calendar Page. To read about an event, click on it (then you have the option to add it to your own calendar.)

For a link to our Liturgical Calendar go to:
Liturgical Calendar
For a direct link to our Liturgical Calendar go to:
Liturgical Calendar Direct Link
---