News & Events


ATTENTION PAST LITURGICAL MINISTERS & SACRISTANS!
More and more parishioners are coming back to church, especially in light of being vaccinated. We are asking if any past Eucharistic Ministers, Proclaimers, Sacristans, Servers or Ushers, who may have served before COVID, would like to return to their ministry. If you would like to be added to the Fall 2021 schedule or if you have questions, please contact the Parish Office by August 6th.

WORLD GRANDPARENTS DAY COFFEE AND DONUTS
In January, Pope Francis announced World Day for Grandparents and the Elderly, which will take place each year on the fourth Sunday in July, close to the feast of Sts. Joachim and Anne, the grandparents of Jesus.
This year, World Day for Grandparents and the Elderly is July 25 and we are celebrating with coffee & donuts after both Sunday Masses sponsored by our Knights of Columbus.
Mark your calendars. Invite the grandparents in your lives. More details will follow.

LOVE OUR COMMUNITY SUMMER MEALS
Love Our Community's Summer Meals program has begun! Two "to-go" meals will be served per week and may be picked up at the LOC Warehouse (1236 Sunnyside St., Hartville). Limited delivery is available. Monday is "Soup & Sammy" day and Thursday is a hot meal day. Meals will be pre-packed for each person registered.
Registration is required and volunteers are also needed. For more information, call 330-961-1212, e-mail loveourcommunitylake@gmail.com or visit loveourcommunity.net.

CATHOLIC CHARITIES' COMMUNITY CUPBOARD CAMPAIGN
Catholic Charities will launch its Community Cupboard campaign on July 18. This campaign responds to the economic hardships impacting many local families who struggle to keep food on their tables and to pay their utility bills. These same families might receive SNAP (food stamps) benefits to purchase food, but these benefits cannot be used to purchase personal care items or household products. The personal hygiene, paper and cleaning products collected during the Community Cupboard campaign are distributed by our Catholic Charities agency sites to help restore clients' dignity and self-esteem. Please visit www.ccdoy.org to learn more about how you can help.
---
Holy Spirit PSR & Youth Group Activities
ALTAR SERVERS TRAINING
More altar servers are needed! All boys and girls entering 5th grade and above who want to be altar servers are asked to register by August 4 for training held on Wednesday, August 11 at 1:00 pm by calling the parish office. If this day and time are not possible, please contact Fr. John to make other arrangements. Parents are encouraged to participate. The training is also open to those who served before COVID if they would like to brush up on their skills.

CONFIRMATION SUMMER GATHERING
Our Confirmation students began their initiation into the church at their baptism and are approaching the final step in their initiation, Confirmation, which will be celebrated in October. On Tuesday, July 20 at 6:30 pm at Holy Spirit Church, the Confirmation candidates (only) will gather for activities welling up from baptism to see where the Spirit may lead us.
---
Save the Date!
WORLD GRANDPARENTS DAY AND ICE CREAM SOCIAL
In January, Pope Francis announced World Day for Grandparents and the Elderly, which will take place each year on the fourth Sunday in July, close to the feast of Sts. Joachim and Anne, the grandparents of Jesus.
This year, World Day for Grandparents and the Elderly is July 25th and we are celebrating with an ice cream social (with hot dogs) after the 10:30 Mass sponsored by our Knights of Columbus.
Mark your calendars. Invite the grandparents in your lives. More details will follow.

GENTLEBROOK CAMP!
GentleBrook will be holding a summer camp for young people with intellectual and/or developmental disabilities from July 26 - July 30. The camp is an exciting learning program focusing on various aspects of SAFETY including preparing food in the kitchen, as well as home, fire, transportation, sidewalk and personal safety. The camp is for individuals from 13 to 21 years. Space is limited. Volunteers are also needed. For more information, email Jocelyn at jsiakula@gentlebrook.org or call 330.877.7700, ext 1413.

A WINDOW TO HEAVEN: AN INTRODUCTORY ICON RETREAT - JULY 26-30, 2021
Paint a Byzantine style icon with us! This creative retreat is for anyone who wants to learn icon painting, regardless of artistic experience or spiritual background. The retreat includes time for instruction in the tradition and meaning of icon writing, creation of the icon itself, time for personal prayer and reflection, daily Mass, prayer and fellowship. Bring your creativity, an open mind, and a willingness to let the Spirit move you. Cost is $500, which includes overnight accommodations, meals, and all the art supplies to create your icon. $125 due at registration; balance due June 25.
For more information or to register for this event, please call 330.896.2315 or visit our website at www.loyolaretreathouse.com.

CATHOLIC MEN'S FELLOWSHIP
The next Catholic Man Night is on Wednesday, July 28th starting at 7:00 pm and lasts about an hour. It will be done via ZOOM and there is no charge to join. A link to attend will be sent 3 days prior to the event or go to CMFDOY.org for details.
This will be the 11th session in the Knights of Columbus "Into the Breach" series. These professionally produced videos focus on various aspects of authentic Catholic manhood. This video presentation is titled "Evangelization: How and Why to Share Your Catholic Faith."

RED CROSS BLOOD DRIVE
Please consider giving blood at the Red Cross Blood Drive here at Holy Spirit on Wednesday, August 4, 2:00 - 7:00 pm in the Social Hall. Please mark your calendars. For more information on being a blood donor, visit redcrossdonor.org.

REGIONAL ART OPPORTUNITIES
St. Paul's Parish is holding an Art Show for our region the weekend of August 14. The show's theme is Our Blessed Mother, Mary. Our parishioners can submit art to be included in the show. Art may include images of Mary in many mediums, including paintings, photographs, sculptures, songs, poems and more. Pieces must utilize Marian symbols, such as roses, lilies, fleur de lis, walled gardens, etc.
Paint and Praise Night is on Saturday, August 14 at 6:30 pm. We will be painting "Our Lady of Guadalupe" and reflecting on this mysterious apparition and artwork of God. Michele Blate will be leading the art instruction and will be sharing the story of this Marian miracle and its ongoing revelation. It will be an evening of laughter, creativity and inspiration. Please register by August 8. Space is limited.
A Praying in Color Workshop will be on Sunday, August 15 from 2:00 - 4:00 pm (in the North Room). Bring your prayers and your imagination! Art Supplies are provided. Registration required.
For more information, for art submission or to register, visit stpaulncanton.org or contact Michele at mblate@stpaulncanton.org.

NIGHT FOR LIFE TAILGATE
The Embrace Clinic & Care Center, in conjunction with JW Didado, presents the Night For Life Tailgate on Saturday, August 28 from 6:00 - 10:00 pm at Todaro's Party Center (1820 Akron-Peninsula Rd., Akron). Join us for tailgate food and games, prizes, open bar, silent auction and much more! This indoor/outdoor event will also feature live music by American Steal, the house band of Mike's Place in Kent. Attendees are encouraged to wear their favorite team's football gear. The evening will end with the raffle drawing of the 2021 GMC Terrain SLE, sponsored by Northern Ohio Buick GMC and Toth Buick GMC. All proceeds benefit the clients of Embrace Clinic & Care Center. The smallest of our clients thank you!
To purchase tickets for the fundraiser and raffle tickets for the GMC Terrain text "NFLTailgate" to 243725 or go to the event website at https://bidpal.net/NFLTailgate and click the link. Or you can call us at 330-825-1900.
---
FISH
EMERGENCY FOOD BAGS
Pre-packed food bags are available for pick-up or delivery (for those unable to leave their homes) through Lake Township FISH (www.laketownshipfish.org). If you are in need of food, please register for either pick-up or delivery so we can prepare the bags for you by filling out this form: https://forms.gle/pecWdsFC6oxGiEeA6. FOOD BAGS ARE AVAILABLE: TUESDAYS 10a-12p,THURSDAYS 5p-7p When coming to pick-up food, please use the gate entrance located at 1117 Sunnyside St in Hartville. Please remain in your vehicle and follow the instructions of the parking attendants. We will bring the food to your vehicle. 

VOLUNTEERS
We understand that this is a high stress time for everyone, and we respect everyone's right to shelter in place. However, if you feel well and wish to volunteer to help pack bags or distribute food, please go to: https://bit.ly/FISHVolunteer and sign up. We have added shift options in order to allow volunteers to limit their time in public, as well as keep volunteer groups to 10 or less people. We will be packing bags on Monday & Wednesday and distributing the bags on Tuesday & Thursday. Volunteers, please park through the second gate, up on the hill.

OUTREACH SUNDAY FOR FISH
FISH, our Lake Township community food pantry, relies on the generosity of others to stock it with items they needed. Once a month is designated as "Outreach Sunday." This month's "Outreach Sunday" items for Holy Spirit are peanut butter, pancake mix and oatmeal. Please bring your donations next weekend and place under the wood tables.

RECYCLE AND HELP FISH
If you are looking for a way to reuse plastic or paper grocery bags, FISH our Lake Township food pantry can always use them. You can put them under the wood tables by the main entrance.
---
Altar Flowers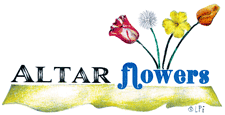 If you would like to provide flowers for our Saturday and Sunday Masses, the 2021 Flower Chart is now available on the bulletin board. Just place your name & phone number on the chart next to the date that has special meaning for you. A week before your floral arrangement is due, you will receive a reminder call and will be asked about your special intention. For many parishioners it is a wonderful way to commemorate Wedding Anniversaries, Birthdays, Loved Ones (living and deceased), etc. Your name and special intention will be noted in the bulletin to thank you for your thoughtfulness in adding beauty to the Holy Spirit environment.
---
2021 Hot Meals
HOT MEALS DATES FOR 2021
It is our turn to serve again at the Hot Meals Program at St. Bernard's in Akron on Sunday, July 25 from 3:00 - 5:30 pm. About six people are needed to help prepare the meals only. Masks are required; gloves will be provided. Sign up to help on the wood table or call the Parish Office.
Please mark your calendars for the 2021 Hot Meals dates that we are scheduled to help serve. All times are from 3:30 - 6:00 pm on Sundays.
July 25th
October 17th
December 19th
---
What is a Parish Leader?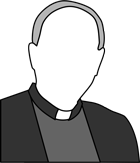 What is a Parish Leader? Why do we need them? A Parish Leader is a professional minister appointed by the bishop with the responsibility of leading a parish community that does not have a resident priest. A priest will be assigned as canonical pastor and for sacramental celebrations at the parish. In response to the Pastoral Plan for Evangelization, the Diocese of Youngstown is training 14 individuals (deacons, religious and laity) who will be available to serve as Parish Leaders. This is one way the diocese is addressing the reality of fewer priests. It is an opportunity for faith filled men and women to use their gifts of leadership and administration, allowing priests to focus on the sacramental and pastoral care of the faithful. For more information, visit www.doy.org or contact Pete Schafer, Director of the Office of Evangelization and Pastoral Planning at 330-744-8451 ext. 289
---
Holy Spirit Google Calendar






Tutorial
A tutorial is available on our YouTube Channel Holy Spirit Uniontown Ohio. A direct link to the tutorial is also available at
Holy Spirit Google Calendar Tutorial Part 1
Holy Spirit Google Calendar Tutorial Part 2


Are you using the Holy Spirit Google Calendar on the parish website? If not, you may want to! Liturgical ministers can view if they are scheduled for a particular day; you can learn details about events at the parish and beyond. Access the calendar by clicking the VIEW CALENDAR button on the home page or go to the Calendar Page. To read about an event, click on it (then you have the option to add it to your own calendar.)

For a link to our Liturgical Calendar go to:
Liturgical Calendar
For a direct link to our Liturgical Calendar go to:
Liturgical Calendar Direct Link
---