News & Events
Praying Through Movement
Praying Through Movement Brochure -PDF
PRAYING THROUGH MOVEMENT: HIKING CONTINUES!
SUNDAY'S hike will be at Wingfoot Lake State Park (993 Goodyear Park Blvd, Mogadore) on October 22nd at 2:00 pm. We will meet in the parking lot near the office (and by the lake) and walk for an hour. This will be a paved walking path. Contact Diana or John Chan for questions. Nature Hikes will meet at 2:00pm
Sunday, October 22nd Wingfoot Lake State Park (993 Goodyear Park Blvd, Mogadore)
PRAYING THROUGH MOVEMENT: TAI CHI
Our next series will be Tai Chi – Moving for Better Balance and will meet on
Mondays at 1:00 pm and Fridays at 10:00 am
in the Social Hall during the months of October, November and December beginning
Friday, October 6th
. Offered by the Akron/Canton Area Agency on Aging, this education and exercise series aims to strengthen muscles and prevent falls. The exercises are easy to do and can be done from a sitting or standing position. To register, call the office or email
parishoffice@holyspiritunoh.org
because at least 10 participants are needed. There is no cost for the class. Pick up an updated brochure for details.
PRAYING THROUGH MOVEMENT: EVENING TAI CHI
An evening Tai Chi class for those who work during the day or cannot make the other times due to other commitments is in the works. It is tentatively scheduled for Mondays for a 4 - 6 week long class. The beginning date and time have not been set yet. Watch the bulletin for more details.
---
Respect Life
INVITATION FOR FAMILIES DURING OCTOBER
During Respect Life Month (October) we will focus on families and children by inviting children (and a parent with young children) to come forward after the song for the Preparation of the Gifts & stand around the altar during the Eucharistic Prayer.

FIRST STEP FOR CHANGE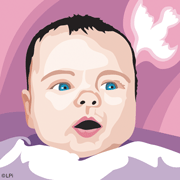 Please return your baby bottles with your spare change and your FISH Bags October 22nd weekend. Thank you for making our parish a part of this program to assist those in need with our prayers and support. The funds will help assist low-income families and pregnant women with food, formula, diapers, clothing and case management services. Items will be distributed by Catholic Charities of Stark County. In 2016, a record amount of $85,814.00 was collected from 58 participating parishes. Thank you for your ongoing generosity and thank you to our Knights! .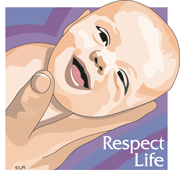 40 DAYS FOR LIFE AND ANNUAL LIFE CHAIN
40 Days for Life is a time of prayer, fasting and community outreach to end abortion. It is from September 27th - November 5th. During that time is a prayerful vigil in front of Planned Parenthood (2663 Cleveland Avenue - across from the post office). The vigil will be held daily from 8:00 am - 6:00 pm; you can come for any amount of time you can spare. For more information, call Linda at 330-826-1885, e-mail fortydayscanton@gmail.com or visit their website at www.40daysforlife.com/canton
---
FISH
FISH BAGS
FISH Bags will be distributed October 15th weekend. Please consider helping out. They will need to be returned to the church by October 22nd.
---
ACME RECEIPTS FOR FISH
It's that time again! Please save your Acme receipts dated
August 10th to December 30th
, 2017 for FISH. Circling the cash-back amount on the receipts is a big help! If the cash-back amount is $0, please do not turn them in. Place your receipts in the FISHbowl on the usher's table or turn in to the parish office.
---
PSR Thanksgiving Food Drive

This year the Elementary and Junior High PSR classes will be collecting non-perishable food items to support the efforts of the Alliance Catholic Worker, who provides nutritious meals to those in need. We ask students of each grade to bring in the following items:
PreK, Kindergarten, and 1st: Canned Fruit or Applesauce
2nd & 3rd grades: Canned Corn, Green Beans or Peas
4th & 5th grades: Canned Baked Beans or Soup Broth
6th, 7th, & 8th grades: Coffee and/or Creamer
Food items can be brought to PSR throughout the entire month of November. Thank you!
---
Coats for Kids Collection During November
We will once again be collecting gently used coats for the annual Coats for Kids campaign throughout the month of November. All coats donated will be sent to a local business who will dry clean them before passing them on to the Salvation Army for distribution to those in need throughout Northeast Ohio. Donations can be brought to PSR class or placed in the collection box outside the social hall doors throughout the month of November. Thank you!
---
Advent Faith Sharing Groups Forming Now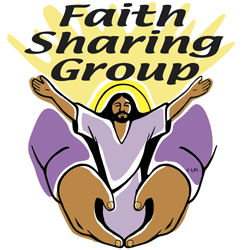 You are again invited to participate in Sunday by Sunday Small Faith Sharing groups throughout the Advent season. Small groups of 6-8 people will meet to pray, read and reflect on scripture and encourage one another in faith throughout Advent. Groups will meet weekly beginning the week of December 3rd. Each weekly session follows the Sunday by Sunday materials provided to each participant and is approx. 2 hours in length. A signup sheet with various meeting days and times is available at the main doors of the church. For more information, contact Cathy Kasza at the parish office or speak with Ed Herman. We hope you consider joining a small faith-sharing group and sharing your faith journey with others.
---
2017 Hot Meals Dates
It is our turn to serve again at the Hot Meals Program at St. Bernard's in Akron on Wednesday, October 25th from 4:00 - 7:00 pm. Sign up to help on the wood tables. There will be a carpool leaving from our parking lot at 3:30 pm.

Please mark your calendars for the 2017 Hot Meals dates that we are scheduled to help serve. All times are from 4:00 - 7:00 pm. They are:

Wednesday, October 25th
Sunday, December 17th
---
Share the Journey: What Is It
On September 27th, Pope Francis launched a two year long global campaign to support immigrants and refugees around the world called "Share the Journey." Our brothers and sisters often make perilous journeys, leaving their homelands because they are forced to flee their homes to escape conflict, poverty, persecution and violence. There are more refugees and internally displaced people now - over 65 million - than any other time in recorded history. Our faith falls to us to "love our neighbor," to see Christ in those who are in greatest need and to welcome newcomers seeking the security, peace and opportunity they cannot find in their own home countries.
October 7th - 13th is a "Week of Prayer and Action Across the US." Learn more about and get involved in the "Share the Journey" campaign at loveyourneighbor.us
---
PSR and Youth Ministry
PSR RESUMES
PSR has resumed. Elementary classes (pre - 8th grade) are held at Uniontown Elementary on Sundays from 9:45 - 10:45 am. Contact the parish office if you still need to register your child.


PSR REGISTRATIONS ARE PAST DUE. PLEASE REGISTER WHEN YOU BRING YOUR CHILD(REN) TO PSR.
If you have any questions, contact Cathy Kasza or Anne Weeks at the parish office at 330-699-4500. If you are new to the parish and have children of catechetical age, please stop by the parish office Monday through Friday from 9:00 am to 4:00 pm to receive information. If you have any questions, contact Cathy Kasza or Anne Weeks at the parish office, 330-699-4500.

PARENTS OF FIRST GRADE CHILDREN
In order to provide children proper formation and preparation for the Sacrament of First Eucharist in the second grade, parents should ensure their children are registered for PSR at least by first grade. This is in compliance with diocesan policy.
---
Mission News - Living As Missionary Disciples
MISSION TRIP PREPARATION Hands-on preparation for the mission program begins October 8th for all the adults and teens (grade 8 & older) who are interested in going on a mission trip next summer. We will gather at 4:00 pm at Holy Spirit to delve into how it is to live as a missionary disciple as stated by Pope Francis. We will provide dinner. Please bring completed registration paperwork.
---
Love To Sing? Join Our Choir!
Our choir is a fun and caring group of singers who share their faith as they sing their praise to the Lord and we would love to have you join us! You do not need to know how to read music. We are not asking you to be a soloist; just come, sing and enjoy! We especially need tenors and basses. We rehearse on Thursday evenings at 7:30 pm in the church and sing at the 11:00 Mass. Rehearsals are on Thursday. If you have any questions, call our choir director, John Buckenberger at 330-618-6382.
---
Youth Ministry Intern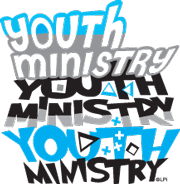 We are happy to announce that Madalyn Staudt has accepted the position of Jr. and High School Youth Ministry Intern. She will be assisting Cathy and Anne in ministry with our youth, particularly those in junior high. Madalyn is a student at Walsh University and has been a parishioner at Holy Spirit most of her life. Please welcome Madalyn to this ministry. If you are interested in serving on a team for junior and senior high youth ministry, please contact Madalyn, Anne or Cathy at the parish office.
---
Children's Liturgy of the Word: Sharing Christ's Message With Children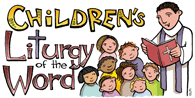 CHILDREN'S LITURGY RESUMES

Children's Liturgy of the Word will be offered at all the masses the weekend of October 14th . Children's liturgy is a ministry to children ages 4-12 that is offered once a month. The children are called forth from the congregation, offered a blessing, led out of Mass by an adult catechist. They process to a prayer area set up in the meeting room, where the children hear the Gospel proclaimed and, with the assistance of the catechist, break open its meaning on an age-appropriate level. The children are then brought back to the larger congregation after the Creed. Children's liturgy of the Word will be offered on the following weeks:
Oct 14/15,
Nov 11/12,
Dec 9/10,
Jan 13/14,
Feb 10/11,
March 3/4
April 14/15.
If you would like to get involved in this ministry or have questions contact Cathy at the office.
ADULTS NEEDED
Adults are needed to lead Children's Liturgy of the Word for the upcoming school year. Children's Liturgy of the Word is offered during all Masses once per month throughout the year and is intended to help the child understand and apply the Gospel message in their lives. The adult volunteer leads the children to a prepared prayer space in the office area and shares the Gospel reading with the children, followed by a discussion to help the children understand the message contained within the reading. The adult leader then leads the children back to the church to rejoin their families for the remaining of Mass. Materials are provided to guide you through the discussion and prep time is minimal. Volunteers can sign up for the Mass time they regularly attend so no need to rearrange your schedule. Please consider giving one or two Sundays a year towards this wonderful ministry for our children. To volunteer or learn more, contact Cathy Kasza at the parish office.
---
What is a Parish Leader?
Parish Leader - PDF
Parish Leader Letter From Bishop - PDF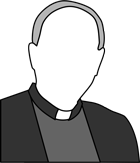 What is a Parish Leader? Why do we need them? A Parish Leader is a professional minister appointed by the bishop with the responsibility of leading a parish community that does not have a resident priest. A priest will be assigned as canonical pastor and for sacramental celebrations at the parish. In response to the Pastoral Plan for Evangelization, the Diocese of Youngstown is training 14 individuals (deacons, religious and laity) who will be available to serve as Parish Leaders. This is one way the diocese is addressing the reality of fewer priests. It is an opportunity for faith filled men and women to use their gifts of leadership and administration, allowing priests to focus on the sacramental and pastoral care of the faithful. For more information, visit www.doy.org or contact Pete Schafer, Director of the Office of Evangelization and Pastoral Planning at 330-744-8451 ext. 289
---
Parish Strategic Planning
UPDATE TO THE PARISH ON THE FUTURE LEADERSHIP OF HOLY SPIRIT
Father John is committed to remain as pastor through June 2018. He will then discern each year whether to continue active ministry as pastor of Holy Spirit. Bishop Murry has sent us a letter stating because Holy Spirit is a vibrant parish, he has no intention of closing Holy Spirit upon Father John's retirement (bulletin insert).
A parish committee has been working for nearly two years and has submitted various options to the diocese for future leadership. (Committee members are Deacon Russ, Paul DeLuca, Ann Dvorak, Glenn Griffin, Claire Hobbs, Donald Schenk, Heather Smith and Father John).
Based on the number of priests in the diocese, it is likely that we will not get a new full-time resident pastor when Father John retires.
If there is no resident pastor, it is likely that the diocese will appoint a parish leader for the parish. A priest will be assigned by the diocese to provide sacramental ministry to the parish.
The Strategic Planning Committee is seeking to find ways to identify & prepare more lay leaders in our parish.

STRATEGIC PLANNING TEAMS UPDATE
The Strategic Planning Teams are continuing to work on approved recommendations. The Parish Life Participation Team (Team #2) has the goal to "Inspire New and Existing Members to Fully Participate in Parish Life." The Team has introduced new activities to include a Coffee and Donuts children's activity box, the children's Gospel handout, children's "Shaker Sunday," the children's playset outside, "A Stitch and a Prayer" group and the Sunday by Sunday small group faith sharing program. Also, look for development of the back property for a prayer/play garden and an Advent Faith Challenge. The Parish Life Participation Team welcomes new members.
---
National Catholic Youth Convention (NCYC)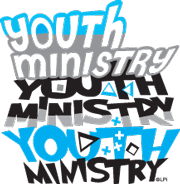 High school students (in the fall of 2017): Do you want participate in an energetic, faith-filled gathering with 25,000 others Catholic teens? Do you want to hear some of the best Catholic speakers, singers and performers? Do you want to spend time in prayer with your peers? If so, NCYC is for you. NCYC is a 3-day pilgrimage, November 16th - 19th, of prayer, community and empowerment. To learn more or register contact Anne Weeks or go to
http://youngstownoyyam.weebly.com/2017-ncyc-pilgrimage.html
---
Responding To The Opiod Crisis
Catholic Charities, Diocese of Youngstown
According to the Centers for Disease Control and Prevention, 91 Americans die each day from prescription opioids and heroin. A recent CDC report finds that this number may actually be as much as 24% higher. The Ohio Department of Health finds that prescription painkillers amount for nearly 37% of unintentional overdose deaths in Ohio. Four of our six diocesan counties (Columbiana, Mahoning, Stark and Trumbull) are designated among 20 Ohio counties as hardest hit by the opioid epidemic. Learn more about prescription opioid drug abuse and heroin by visiting the Ohio Department of Mental Health and Addiction Services' website at www.mha.ohio.gov
---
Thank You To Our Advertisers!
You may have noticed a number of local businesses sponsoring our parish bulletin. These advertisements cover the cost of printing our bulletin. While the inclusion of these advertisements is not an endorsement by our parish, we do encourage you to consider patronizing them when making upcoming decisions to purchase goods or services from businesses in our area. Please thank them for their support of our parish.
---
Holy Spirit Google Calendar






Tutorial
A tutorial is available on our YouTube Channel Holy Spirit Uniontown Ohio. A direct link to the tutorial is also available at
Holy Spirit Google Calendar Tutorial Part 1
Holy Spirit Google Calendar Tutorial Part 2


Are you using the Holy Spirit Google Calendar on the parish website? If not, you may want to! Liturgical ministers can view if they are scheduled for a particular day; you can learn details about events at the parish and beyond. Access the calendar by clicking the VIEW CALENDAR button on the home page or go to the Calendar Page. To read about an event, click on it (then you have the option to add it to your own calendar.)

For a link to our Liturgical Calendar go to:
Liturgical Calendar
For a direct link to our Liturgical Calendar go to:
Liturgical Calendar Direct Link
---
Young Adult Center

YOUNG ADULT CENTER IS OPEN!
The Young Adult Center (YAC) is open Saturday and Sunday nights from 4:00 pm to midnight. Free Wi-Fi. Come play basketball, volleyball, study, read, play table games or air hockey, watch TV, hang out with friends, have a group meeting or get a snack. Everyone is welcome. It is located in the Gentlebrook Community Complex (880 Sunnyside Street SW, Hartville. Call Marsha at 330-730-6714 for more information.


---