News & Events
DIOCESAN SAFE ENVIRONMENT
If you or someone you know believes he or she has been abused by any Church-related lay people, priests or bishops, we urge the person to contact the civil authorities and/or Retired Sergeant Delphine Baldwin-Casey, who is responsible for victim assistance in the Youngstown Diocese Safe Environment Office. Her phone number is 330-718-1388.

TWENTIETH ANNUAL RED MASS
Bishop George V. Murry, S.J. invites all men and women involved in the legal and judicial professions across the six counties of Northeast Ohio to join in prayer for their important work for the common good of our local communities and society. All judges and attorneys, particularly those who are Catholics, are encouraged to attend the 22nd Annual Red Mass on Tuesday, November 12th at 12:00 pm at Our Lady of Mount Carmel Basilica (343 Via Mt. Carmel, Youngtown). There is a luncheon following the Mass. For additional information, contact Msgr. Robert J. Siffrin at 330-744-8451, ext. 225.

"IN CELEBRATION OF" - OR - "IN MEMORY OF"
We are accepting donations for Christmas flowers in celebration of a special event or as a memorial for your loved ones. Please put your donation in the "Christmas Flowers" envelope in your packet. Include your name, event being celebrated and/or your loved one's name to be remembered and drop in the collection. The list of donors and loved ones will be published in the December 29 bulletin. To be listed, please make your donations by December 8th.

PRAY THE ROSARY FOR VOCATIONS WITH THE KNIGHTS
On Tuesday, November 12th at 6:30 pm, the Holy Spirit Council of the Knights of Columbus invites the parish in praying the Rosary with them prior to their monthly meeting at 7:00 pm. If you are unable to attend, please pray in solidarity with us to foster a culture of vocations at Holy Spirit, the Diocese of Youngstown, and beyond.

AN EVENING GATHERING ON GRIEF AND THE HOLIDAYS
As Autumn fades, and evenings become longer, thoughts of the coming "busy" season of Thanksgiving and Christmas remind us of those loved ones no longer with us. On November 13th at 7:00 pm at St. Paul's Church (241 S Main St, North Canton, OH 44720), anyone who has experienced the death of a loved one is invited to join with others to help celebrate the season with love and remembrance. Please meet in the parish library (located in church basement - enter off church back parking lot). The event is co-led by Judy Piero and Nora Valin. Please call the parish to register at 330-499-2201.

BUILDING UPDATE
In preparation for our upcoming construction, we began our groundbreaking initiatives following the lead of our PSR children and youth. The last weekend of October, they blessed and broke open the ground behind the social to build up God's House. Please visit their display by the glass doors of the church. Construction plans are complete and have been submitted for various reviews. Some permits have been issued while others are forthcoming. Our construction manager, Metis Construction, has sent the plans out for bids. We are closing in on a groundbreaking date as we work to secure a Guaranteed Maximum Price, which is one of the last items to address before it can happen.

JOIN US THIS ANNIVERSARY YEAR: PRAYING THROUGH PILGRIMAGE
A pilgrimage is a purposeful wandering to a place of religious or spiritual significance that opens us to reflection of self and communion with God. This year we invite Holy Spirit parishioners to join us throughout the upcoming year for Praying Through Pilgrimage. Similar to previous years focus on prayer through art and movement, Praying Through Pilgrimage will take us on a number of spiritual journeys leading us in discovering God's love and mercy in new places and ways. Planned pilgrimages include a bus trip to the Diocese of Youngstown Cathedral, a literary pilgrimage, a junior high pilgrimage, a local visit to "Bethlehem" & "Jerusalem" and a service-mission pilgrimage for adults and youth. Pilgrimages are open to all ages. Our first pilgrimage will be a celebration of anniversaries; Holy Spirit's 40th and the Youngstown Diocese' 75th. See the display and pick up your brochure on the tables near the main doors of the church for all the details. You can also visit the parish faith formation page to learn more about pilgrimages: https://hsfaithformunoh.weebly.com
---
Holy Spirit PSR & Youth Group Activities
CHILDREN'S LITURGY OF THE WORD RESUMES
Children's Liturgy of the Word will be offered at all three weekend Masses on the weekends listed below. On these dates, children will be called forward at the opening of Mass by the celebrating priest, blessed and sent with an adult catechist to the meeting room to hear and discuss the day's Mass readings on a more age appropriate level that relates to their understanding. The catechist will then lead the children back to church to rejoin their families after the Creed.
Additional adults are needed to join the team of adult catechists leading children's liturgy. There is no need to change your regularly attended Mass times and preparation/time commitments are minimal, yet it provides a valuable ministry to the children and families of our parish. Contact Cathy Kasza to learn more.
November 9/10
December 7/8
January 11/12
February 8/9
March 7/8
April 25/26
On these dates, children will be called forward by Father John after the opening blessing, blessed and led by an adult catechist to a prayer space in the meeting room to celebrate a separate Liturgy of the Word that is more appropriate to their level of understanding.

CHILDREN'S FALL RECONCILIATION SERVICE
There will be a special Reconciliation service or children on Saturday, November 16th at 3:00 pm. All PSR children, 3rd through 8th grade and their families are encouraged to attend. This service is also open to all parishioners who would like to celebrate the Sacrament along with the children.

PSR THANKSGIVING FOOD DRIVE
Food insecurity is a real thing and hits every community. In an effort of Christian love and support towards our brothers and sisters lacking sufficient nutrition, the PSR students will be collecting non-perishable food items throughout the month of November to help those experiencing such insecurities. Students of each grade are asked to bring in the following items:
Grades K & 1: Canned fruit
Grades 2: Applesauce
Grades 3 & 4: Canned corn, green beans or peas
Grades 5 & 6: Canned ready to eat soups
Grades 7 & 8: Coffee or Tea
NEW SOCKS AND UNDERWEAR DRIVE
Many children and adults that Holy Spirit parishioners serve on the mission trips to New York & Kentucky are in need of the basics, like socks and underwear. Holy Spirit high school students will be collecting new socks and packaged underwear for those with such need. There will be a drop off box near the wooden tables by the main doors of the church for all donations. The drive will continue throughout the month of November.

TEENS LEAVING FOR NCYC
On Thursday, November 21st, our teens (Aiden Ball, Alex Ball, Laura Jentes, Paul Jentes, George Pallas, Emilee Sullivan, Garrett Sullivan and Jack Zink), along with their chaperones (Claire Hobbs and Mike Zink) will be part of the diocesan delegation to the National Catholic Youth Conference (NCYC). NCYC is an life-affirming, if not life-changing, three-day experience of prayer, community and empowerment. Please pray for our teens who are called as disciples and witnesses of their faith and for the over 20, 000 teens and chaperones gathered for this pilgrimage. The 2019 NCYC theme is Blessed + Broken + Given (Bendito + Partido + Entregado). This theme is rooted in the scriptural account of Jesus meeting the two disciples on their way to Emmaus after the resurrection (Luke 24:13-35).

NCYC LIVE STREAMING
You can be part of NCYC, too! We are so excited to offer this opportunity for parents and teens to experience NCYC Live 2019! We will be streaming Conference General Sessions with amazing music, prayer experiences and keynote speakers to inspire us in the Love of Jesus. Be Connected. Be Inspired. We will also Live Stream the Parent Sessions all day Friday and Saturday. Take the opportunity to look at the schedule at http://www.ncyc.info/livestream and join us in this amazing experience!

MISSION PROGRAM NEWS
Are you looking for a week that can change you or perhaps, your perspective? Do you want to serve with others in a purposeful manner? Are you eager to grow in relationship to those around you and with Christ? If so, then going on a mission trip this coming Summer may be for you. Interested students (8th grade and above) and adults can get a registration packet by contacting Anne Weeks at anneweeks@holyspiritunoh.org.
All those interested in participating in the trips next summer are invited to the first formation meeting on Sunday, November 17th from 12:15 pm (after 11:00 am Mass) to 2:00 pm. Lunch will be provided. The formation meetings are a vital part of your preparation for the trip as they cultivate a sense of community and give you an awareness of those with whom we will serve. Please submit any registration paperwork asap or contact Anne Weeks for any questions.
---
Praying Through Movement
REFIT CONTINUES
Come and join us for this community centered, value-positive experience designed to engage the heart as a muscle and a soul. ReFit includes cardio dancing, toning, stretching and strength training. It meets on Mondays from 7:00 – 8:00 pm in the Social Hall.
---
Save the Date!
HARVEST MEAL
Please mark your calendars for Sunday, November 10th and join us for the annual Harvest Meal at 4:00 pm. If you've enjoyed the Harvest Meal in the past, we could use your help. We are in need of people to help cook turkeys. A sign-up sheet is on the wood tables. Thank you!

END OF LIFE ISSUES SEMINAR
Have you considered what happens if your loved on is facing death (at any age)? Who makes decisions for you when you cannot? Do you have questions about end of life issues? If so, Little Flower Parish (2040 Diamond St. NE, Canton) will be hosting "End of Life Issues" presented by Patients Rights Council Executive Director Rita Marker on November 11th at 7:00 pm. Another session will be on November 12th at 1:00 pm at St. Joan of Arc Parish (4940 Tuscarawas St. W, Canton).

AN EVENING GATHERING ON GRIEF AND THE HOLIDAYS
As Autumn fades, and evenings become longer, thoughts of the coming "busy" season of Thanksgiving and Christmas remind us of those loved ones no longer with us. On Wednesday November 13th at 7:00 pm at St. Paul's Church (241 S Main St, North Canton, OH 44720), anyone who has experienced the death of a loved one, family member or companion is invited to join with others for support, guidance and helpful materials to help celebrate the season with love and remembrance. Please meet in the parish library (located in church basement - enter off church back parking lot). The event is co-led by Judy Piero and Nora Valin. Please call the parish to register at 330-499-2201.

CATHOLIC MAN NIGHT
The Catholic Men's Fellowship (CMF) of Holy Spirit Catholic Church, in conjunction with CMF Diocese of Youngstown, will sponsor a "Catholic Man Night" on Friday, November 29th from 6:00 - 8:45 pm in the Social Hall at Holy Spirit. All men of the parish and diocese are welcome. Catholic Man Night helps 21st century men develop to use their Catholic faith in their daily lives, presented in a way that makes sense to men. Dr. Joseph Torma, who teaches a wide range of courses in Theology at Walsh University, will be our featured speaker. Please RSVP no later than Monday, November 25 by calling Ed Herman at 330-354-4911 or contacting Mark Violand at either 330-807-2255 or mvioland2@neo.rr.com. See the bulletin board for more information!
---
FISH
VOLUNTEERS NEEDED FOR THE FISH - TIME CHANGE
Volunteers are needed for the FISH food pantry on the 1st and 2nd Thursday evenings of the month from 5:30 - 7:00 pm to assist clients with shopping. Six to eight persons are needed each evening. Contact Susan Moseley at foodpantry@laketownshipfish.org or call the FISH hotline to volunteer at 330-877-1845.
If a sufficient number of persons from Holy Spirit would be willing to commit to one of those Thursdays long term, we could make that a regular ministry in our parish. Contact Father John if you are interested.

OUTREACH SUNDAY FOR FISH
FISH, our Lake Township community food pantry, relies on the generosity of others to stock it with items they needed. Once a month is designated as "Outreach Sunday." This month's "Outreach Sunday" items for Holy Spirit are shampoo, tuna and crackers. Please bring your donations next weekend and place under the wood tables.

ACME RECEIPTS FOR FISH
It's that time again! Please save your Acme receipts dated August 8 to December 28, 2019 for FISH. Circling the cash-back amount on the receipts is a big help! If the cash-back amount is $0, please do not turn them in. Place your receipts in the FISHbowl on the usher's table or turn in to the parish office.
---
Altar Flowers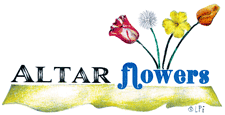 If you would like to provide flowers for our Saturday and Sunday Masses, the 2019 Flower Chart is now available on the bulletin board. Just place your name & phone number on the chart next to the date that has special meaning for you. A week before your floral arrangement is due, you will receive a reminder call and will be asked about your special intention. For many parishioners it is a wonderful way to commemorate Wedding Anniversaries, Birthdays, Loved Ones (living and deceased), etc. Your name and special intention will be noted in the bulletin to thank you for your thoughtfulness in adding beauty to the Holy Spirit environment.
---
2019 Hot Meals
2019 HOT MEALS DATES
Please mark your calendars for the 2019 Hot Meals dates that we are scheduled to help serve. All times are from 4:00 - 7:00 pm. The are last one for the year will be on Sunday, December 15th.
---
Love To Sing? Join Our Choir!
Our choir is a fun and caring group of singers who share their faith as they sing their praise to the Lord and we would love to have you join us! You do not need to know how to read music. We are not asking you to be a soloist; just come, sing and enjoy! We especially need tenors and basses. We rehearse on Thursday evenings at 7:30 pm in the church and sing at the 11:00 Mass. Rehearsals are on Thursday. If you have any questions, call our choir director, John Buckenberger at 330-618-6382.
---
What is a Parish Leader?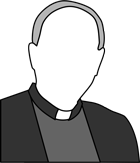 What is a Parish Leader? Why do we need them? A Parish Leader is a professional minister appointed by the bishop with the responsibility of leading a parish community that does not have a resident priest. A priest will be assigned as canonical pastor and for sacramental celebrations at the parish. In response to the Pastoral Plan for Evangelization, the Diocese of Youngstown is training 14 individuals (deacons, religious and laity) who will be available to serve as Parish Leaders. This is one way the diocese is addressing the reality of fewer priests. It is an opportunity for faith filled men and women to use their gifts of leadership and administration, allowing priests to focus on the sacramental and pastoral care of the faithful. For more information, visit www.doy.org or contact Pete Schafer, Director of the Office of Evangelization and Pastoral Planning at 330-744-8451 ext. 289
---
Holy Spirit Google Calendar






Tutorial
A tutorial is available on our YouTube Channel Holy Spirit Uniontown Ohio. A direct link to the tutorial is also available at
Holy Spirit Google Calendar Tutorial Part 1
Holy Spirit Google Calendar Tutorial Part 2


Are you using the Holy Spirit Google Calendar on the parish website? If not, you may want to! Liturgical ministers can view if they are scheduled for a particular day; you can learn details about events at the parish and beyond. Access the calendar by clicking the VIEW CALENDAR button on the home page or go to the Calendar Page. To read about an event, click on it (then you have the option to add it to your own calendar.)

For a link to our Liturgical Calendar go to:
Liturgical Calendar
For a direct link to our Liturgical Calendar go to:
Liturgical Calendar Direct Link
---