News & Events
Holy Spirit Lenten Activities
2018 Lenten Calendar - PDF
STATIONS OF THE CROSS
The Knights of Columbus will be leading the Stations of the Cross on Friday, March 2 at 7:00 pm as the parish Lenten devotion for the week.


MAKE LENT REAL FOR CHILDREN
A basket will be next to the Lenten Cross in the Narthex. In it will be slips of paper with a special good deed, sacrifice or prayer opportunity. Have your child select a slip, take it home and do what it suggests during the week. Bring it back the next week and they will be invited to the altar to put it in the special basket during the collection. Then, when they leave church, select a new slip for the upcoming week and repeat the process.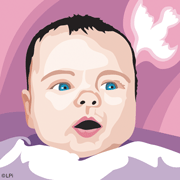 40 DAYS FOR LIFE - FEBRUARY 14TH THROUGH MARCH 25TH
40 Days for Life is a time for fasting, and a peaceful, prayer vigil to end abortion. Pray at church. Pray in your homes. Pray at your work. Pray in your car. For more info on events during 40 Days for Life, contact Linda at 330.826.1885, fortydayscanton@gmail.com or www.40daysforlife.com/canton


"THE LIGHT IS ON FOR YOU" AN EVENING OF RECONCILIATION
COMMUNAL PENANCE
On Wednesday, February 28th, all parishes in the Diocese of Youngstown will participate in this special event when the Sacrament of Reconciliation will be available throughout the Diocese as a sign for all to embrace and live God's mercy and love more completely. Holy Spirit's Lenten Penance Service is at 7:00 pm.
---
Holy Spirit PSR & Youth Group Activities
STOCK SALE IS NEXT WEEKEND!
Because of your generosity, our youth have the chance to reach out to others in life-changing ways. Again, we ask for your help. Next weekend, after all the Masses, students and adults participating in the mission trips to New York and Kentucky will be selling stock to raise funds to cover expenses for their trips. For a donation of $5 or more, a stock certificate will be issued, followed later by an invitation to a Summer coffee & donut event, highlighting this year's mission trips. Please consider supporting our youth and those in need.

ARE YOU BEING CALLED TO IMPROVE THE WORLD?

How wonderful it is that nobody need wait a single moment before starting to improve the world. (Anne Frank) If upon hearing this your heart stirs, then maybe you are being called to participate in our annual mission trips to serve with the poor in New York City or Appalachian Kentucky the week of June 10, 2018. There is still time to register. To find out more or sign up, contact Anne Weeks at the parish office or at anneweeks@holyspiritunoh.org

LIVING STATIONS: HIGH SCHOOL STUDENTS NEEDED
High school students are needed to mentor the 7th graders in this annual tradition. Practice will be on Sunday, March 4th at the church from 9:45 . 10:45 am, with Living Stations on Friday, March 9th at 7:30 pm. What an excellent way to journey the Passion of our Lord. To participate, contact Claire Hobbs through the parish office.

MISSION PROGRAM AND JR/SR HIGH SCHOOL TO SERVE AT ALLIANCE CATHOLIC WORKER
Junior High and High School students and those going on a mission trip: mark your calendar for March 4th when we will make and serve the meal at the Alliance Catholic Worker. Beginning at 12:00 pm, we will gather in the Holy Spirit Kitchen to prepare the meal, then travel to the Worker in Alliance to serve and eat. Return time is approximately 5:00 pm. More information will be available in the coming week.
---
2018 Bishop's Appeal
Every day in Portage and Stark Counties, people who are hungry look for food, people who are homeless look for shelter and people who feel forgotten look for care and compassion. Catholic Charities Serving Portage and Stark Counties provides help and creates hope for thousands of individuals and families each year. Your support for the Bishop's Appeal for Catholic Charities and Church makes this important work possible. Please be generous in your support for the 2018 Bishop's Appeal.
---
3rd Annual Chili Cook Off
Please plan to join us for our 3rd Annual Chili Cook-Off on Saturday, February 24th, at 6:00 pm. In addition our fierce chili cook-off competition, we will also have beer, wine, and hard cider tasting stations. Sign up sheets and ticket sales available after all masses beginning February 4th. Tickets are $10 each, plus an appetizer or desert to share. Get your tickets early, we have sold out the past two years. If you would like to help or have any suggestions on how to make this year even better, please contact Brenda Hamas at 330-877-1802.
---
Praying Through Movement
PRAYING THROUGH MOVEMENT: REFIT
The ReFit Program continues on Mondays from 7:00 - 8:00 pm in the Social Hall. Please join us even if you have not yet come to a class. ReFit is a community-centered, value-positive experience designed to engage the heart as a muscle and a soul. The fitness includes cardio dancing, toning, stretching and strength training.
---
Operation Rice Bowl: Encounter Cesia
We encounter Cesia in Nicaragua, where despite a lack of economic opportunity, young people pursue their dreams by building businesses to better their lives. How can you work to improve the lives of others this Lent? How can you support those worldwide, who are forced to flee their homes to find safety or better opportunities? Pick up an Operation Rice Bowl container after Mass. Visit crsricebowl.org for more.
---
FISH
"DIRECTOR OF FISH MINISTRIES" POSITION
Applications are being accepted immediately for the position of Director of FISH Ministries by the Lake Township Clergy Association. We are seeking an individual committed to serving God by caring for those in need in our community. The Director must be motivated by Christian faith; have strong administrative and people skills; and be willing to supervise, delegate and communicate at many levels. For a more detailed Job Description and application, see Fr. John, contact the parish office or go to laketownshipfish.org. This position is 15-20 hours per week and a stipend is provided.
---
Altar Flower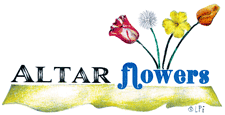 If you would like to provide flowers for our Saturday and Sunday Masses, the 2018 Flower Chart is now available on the bulletin board. Just place your name & phone number on the chart next to the date that has special meaning for you. A week before your floral arrangement is due, you will receive a reminder call and will be asked about your special intention. For many parishioners it is a wonderful way to commemorate Wedding Anniversaries, Birthdays, Loved Ones (living and deceased), etc. Your name and special intention will be noted in the bulletin to thank you for your thoughtfulness in adding beauty to the Holy Spirit environment.
---
New Lenten Faith Sharing Groups Are Now Forming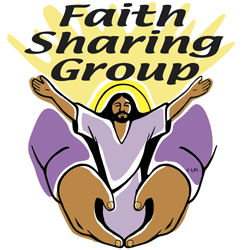 You are invited to join a small faith-sharing group, an enriching experience being offered throughout Lent. Small groups of 6-8 adults will meet to pray, read and reflect on the Scriptures and encourage one another in faith throughout the Lenten season. Groups typically meet for 1-2 hours in a group member's home once a week for 6-8 weeks. Materials are provided by the parish and include the Sunday-by-Sunday Gospel Reflection materials or a new resource, Getting More Out of Prayer, to guide your faith sharing. If you would like to join a group or start a new one, see the sign-up sheet at the main doors of the church. For more information, contact Cathy Kasza at the parish.
---
2018-2019 PSR Program Moving On-Site
Due to the planned construction at Uniontown Elementary School next school year, the school will not be available for us to rent for PSR in the fall. Christian Formation and Education committee and parish staff reviewed various options available to us. The decision was made to hold Elementary and Junior High PSR programs on-site at Holy Spirit Church for the entire 2018-2019 school year. One of the primary reasons for this decision is that it would eliminate the need for parents and catechists to travel between the church and another site for PSR, making it easier for families to attend both mass and PSR. Holding PSR on-site next year would also help us assess what we need to do to make Holy Spirit a permanent location for our PSR program. Changes for the 2018-2019 PSR year include:
All primary classes through 7th grade will meet weekly at Holy Spirit on Sunday mornings from 9:35am-10:50am, with early drop off beginning at 9:15am.
8th & 9th grades, the Confirmation class, will meet at Holy Spirit on Sunday evenings 2-3 times per month. (Longer sessions which will meet fewer times throughout the year.)
High school youth will continue to meet at Holy Spirit. (Schedule and times to be determined.)
Coffee and donuts will continue after both masses as usual.
Please note PSR registration packets for the 2018-2019 school year
will be mailed this spring
to help us determine needed classroom sizes. Please watch your mail and return completed registration forms in a timely manner. We welcome your feedback and appreciate your cooperation as we work together to pass on the Faith to your children.
---
Congrats To Our Leaders of Prayer
Mark Violand and Anne Weeks have recently completed formation to become Leaders of Prayer here at Holy Spirit. A Leader of Prayer is a lay person commissioned to lead the faithful in acts of worship which in the past were often led by ordained clergy, but which are not reserved exclusively to them. Mark and Anne are to be commended for the dedication and enthusiasm with which they responded to the call by the parish to take part in this ministry. When you have the opportunity, you might thank them for the service they are giving to our parish.
---
2018 Hot Meals Dates
2018 HOT MEALS DATES
Please mark your calendars for the 2018 Hot Meals dates that we are scheduled to help serve. All times are from 4:00 - 7:00 pm. They are:
Sunday, March 25th
Sunday, July 22nd
Wednesday; October 24th
Sunday, December 16th
---
Love To Sing? Join Our Choir!
Our choir is a fun and caring group of singers who share their faith as they sing their praise to the Lord and we would love to have you join us! You do not need to know how to read music. We are not asking you to be a soloist; just come, sing and enjoy! We especially need tenors and basses. We rehearse on Thursday evenings at 7:30 pm in the church and sing at the 11:00 Mass. Rehearsals are on Thursday. If you have any questions, call our choir director, John Buckenberger at 330-618-6382.
---
Beginning Years is now Creative Beginnings Christian Preschool
Beginning Years Christian Preschool is now Creative Beginnings Christian Preschool. They are moving to RiverTree Church of Lake (2201 Lake Center Avenue, Uniontown). They will be hosting an Open House and registration on March 4 from 1:00 - 2:00 pm. For more information, please see their website at creativebeginningschristianpreschool.com or call 330.699.9969.
---
Children's Liturgy of the Word: Sharing Christ's Message With Children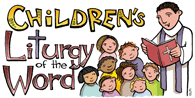 CHILDREN'S LITURGY RESUMES

Children's Liturgy of the Word will be offered at all the masses the weekend of March 3/4rd, . Children's liturgy is a ministry to children ages 4-12 that is offered once a month. The children are called forth from the congregation, offered a blessing, led out of Mass by an adult catechist. They process to a prayer area set up in the meeting room, where the children hear the Gospel proclaimed and, with the assistance of the catechist, break open its meaning on an age-appropriate level. The children are then brought back to the larger congregation after the Creed. Children's liturgy of the Word will be offered on the following weeks:
If you would like to get involved in this ministry or have questions contact Cathy at the office.
---
What is a Parish Leader?
Parish Leader - PDF
Parish Leader Letter From Bishop - PDF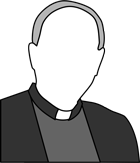 What is a Parish Leader? Why do we need them? A Parish Leader is a professional minister appointed by the bishop with the responsibility of leading a parish community that does not have a resident priest. A priest will be assigned as canonical pastor and for sacramental celebrations at the parish. In response to the Pastoral Plan for Evangelization, the Diocese of Youngstown is training 14 individuals (deacons, religious and laity) who will be available to serve as Parish Leaders. This is one way the diocese is addressing the reality of fewer priests. It is an opportunity for faith filled men and women to use their gifts of leadership and administration, allowing priests to focus on the sacramental and pastoral care of the faithful. For more information, visit www.doy.org or contact Pete Schafer, Director of the Office of Evangelization and Pastoral Planning at 330-744-8451 ext. 289
---
Parish Strategic Planning
UPDATE TO THE PARISH ON THE FUTURE LEADERSHIP OF HOLY SPIRIT
Father John is committed to remain as pastor through June 2018. He will then discern each year whether to continue active ministry as pastor of Holy Spirit. Bishop Murry has sent us a letter stating because Holy Spirit is a vibrant parish, he has no intention of closing Holy Spirit upon Father John's retirement (bulletin insert).
A parish committee has been working for nearly two years and has submitted various options to the diocese for future leadership. (Committee members are Deacon Russ, Paul DeLuca, Ann Dvorak, Glenn Griffin, Claire Hobbs, Donald Schenk, Heather Smith and Father John).
Based on the number of priests in the diocese, it is likely that we will not get a new full-time resident pastor when Father John retires.
If there is no resident pastor, it is likely that the diocese will appoint a parish leader for the parish. A priest will be assigned by the diocese to provide sacramental ministry to the parish.
The Strategic Planning Committee is seeking to find ways to identify & prepare more lay leaders in our parish.

STRATEGIC PLANNING TEAMS UPDATE
The Strategic Planning Teams are continuing to work on approved recommendations. The Parish Life Participation Team (Team #2) has the goal to "Inspire New and Existing Members to Fully Participate in Parish Life." The Team has introduced new activities to include a Coffee and Donuts children's activity box, the children's Gospel handout, children's "Shaker Sunday," the children's playset outside, "A Stitch and a Prayer" group and the Sunday by Sunday small group faith sharing program. Also, look for development of the back property for a prayer/play garden and an Advent Faith Challenge. The Parish Life Participation Team welcomes new members.

STRATEGIC PLANNING UPDATE ON FACILITIES
Over the last several years, members of Holy Spirit have been engaged in a strategic planning process for the future of our parish. One of the planning teams focused on the need to provide physical facilities to better carry out our parish mission.
The team identified a need for a parish center that provides on-site facilities for the religious education of our children, as well as, space for adult formation, meeting spaces for parishioners and offices for the staff to meet in a confidential setting with parents and parishioners.
The team reached a point at which they need the help of a professional architect to develop a feasibility study to see what is possible on our property and to develop a master plan to integrate a parish center with our present facilities.
The Parish Council and the Finance Committee approved the decision to hire the architect. Bishop Murry has also given us his support. Braun and Steidl Architects of Akron have been hired and they will begin by interviewing a sample of parish leaders, committee heads, as well as parents, youth and catechists to determine the needs and use of the building.
We will keep you informed of developments. We welcome your feedback and questions. Alan Horning and Tim Riedinger are the parish liaisons with the architects. You can contact them through the parish office or bring your questions to Father John or the staff.
---
Welcome Parish Council
A warm welcome to the newly discerned members of Parish Council: Marilyn Eichler, Gerri Fitzpatrick and Kim King (3 year terms). The alternates are Carl Smith and Patty Wartko. We would also like to thank all those who made themselves available for discernment. A special thank you to those discerned members whose tenure of service is complete: Misty Franklin, Pete Gory and Cindy Misanko.
---
Holy Spirit Google Calendar






Tutorial
A tutorial is available on our YouTube Channel Holy Spirit Uniontown Ohio. A direct link to the tutorial is also available at
Holy Spirit Google Calendar Tutorial Part 1
Holy Spirit Google Calendar Tutorial Part 2


Are you using the Holy Spirit Google Calendar on the parish website? If not, you may want to! Liturgical ministers can view if they are scheduled for a particular day; you can learn details about events at the parish and beyond. Access the calendar by clicking the VIEW CALENDAR button on the home page or go to the Calendar Page. To read about an event, click on it (then you have the option to add it to your own calendar.)

For a link to our Liturgical Calendar go to:
Liturgical Calendar
For a direct link to our Liturgical Calendar go to:
Liturgical Calendar Direct Link
---