News & Events
DIOCESAN SAFE ENVIRONMENT
If you or someone you know believes he or she has been abused by any Church-related lay people, priests or bishops, we urge the person to contact the civil authorities and/or Retired Sergeant Delphine Baldwin-Casey, who is responsible for victim assistance in the Youngstown Diocese Safe Environment Office. Her phone number is 330-718-1388.

40TH ANNIVERSARY MURAL
This year marks the 40th Anniversary for Holy Spirit Parish. We hope to commemorate this milestone in a number of ways throughout the year; most obvious will be the upcoming building project. But before construction begins, the Christian Formation and Education committee would like to invite you to join us in "making a mark" on Holy Spirit parish by sharing your faith story. There's no doubt Holy Spirit has made its mark on you and your family over the years, so as a way to commemorate the last 40 years and usher in the next, you will be invited to share what this parish has meant to you and your family, and/or your hopes and prayers for its future. This will be done through the creation a temporary mural on the back wall of the social hall. Parishioners will be invited to add to the image. This mural will become a reflection of our collective experiences that make us a strong parish family. More details will be coming.

EASTER FLOWERS
If you wish to donate to the Easter altar flowers, please use the Easter Flowers envelope in your packet, write names of deceased loved ones in memoriam on the envelope and drop in the collection basket or turn in to the parish office no later than April 2nd to be included in the Easter bulletin. Thank you!

ANNUAL STATEMENTS
For the sake of privacy, we are asking individuals who wish to have a tax statement regarding their charitable contributions to please contact the parish office. They may be picked up or arrangements may be made to mail them. If you wish to come in to the office to pick up your statement, please be sure to give us at least one working day's notice to print your statement. Thank you! Parish office hours are Monday - Friday from 9:00 am to 4:00 pm.

The Office of the Bishop's Appeal will send out statements to all those requesting them. Please send your request to appeal@youngstowndiocese.org or call 330-744-8451 ext. 316.

2019 ANNUAL BISHOP'S APPEAL
Our parish has been asked to join together with parishes throughout the Diocese of Youngstown in offering our support to the 2019 Annual Bishop's Appeal. Our financial need is $4.2 million. Our goal this year is to reach 100% participation. There are many ways in which you can participate. Please PRAY for the success of the Annual Bishop's Appeal. Your prayers are meaningful and critical to our success as a Church family. DONATE to the Appeal. Use the response card you received in the mail OR use an envelope found in your pew to respond. VOLUNTEER your time and talents to any of the ministries of the Church. Please submit a response card even if you are unable to make a gift of any dollar amount. Your response will count towards our parish participation goal. We ask every family to prayerfully participate in the Annual Appeal. Thank you in advance for your reflection and generous response.

"BUILDING FAITH, FAMILY, FUTURE" CAPITAL CAMPAIGN PLEDGES
We thank all those who have returned a commitment card and made a financial commitment to our Capital Campaign. If you have not yet responded, we ask you to do so by placing your commitment card in the collection basket, drop it off at or mail it to the parish office. We will be sending a mailing to all those who have not yet responded because it is important for us to hear from everyone in order to achieve our dream.

CONTRIBUTION PAYMENT SCHEDULES
Beginning this week, the Diocese of Youngstown will be mailing information to those parishioners who have made pledges so that the payment process can begin. The notices will show the contribution schedule that you indicated on your commitment card. NOTE: When paying your capital campaign contribution, please make sure it is in a separate envelope or clearly marked "Capital Campaign" in the memo field of your checks.

CONTRIBUTOR PLAQUE
The Parish Council approved putting up a memorial plaque honoring all those who pledged towards our Capital Campaign. The plaque will be placed in the newly constructed area of the building. The final details concerning the plaque will be announced at a later date.

HOLY CROSS SCHOOLS
The school year is moving quickly! It is now time to start preparing for next school year, starting with tuition assistance and scholarship opportunities. Many students now have the chance to attend a Stark County Catholic Elementary School through the Ohio EdChoice and EdChoice Expansion Scholarship programs. Many public elementary and middle schools in Stark County have been added to the list of designated "underperforming" schools, opening up the opportunity to receive an EdChoiceScholarship to more families than ever before. We would love to share the news with your Parish families and offer any assistance with applying for the scholarship and enrolling in a Stark County Catholic Elementary School. For more information, call Jackie Zufall at 330-526-8366 or e-mail her at jzufall@youngstowndiocese.org. Flyers are also on the bulletin board.
---
Lenten Activities
40 DAYS FOR LIFE - MARCH 6 THROUGH APRIL 14
40 Days for Life is a time for fasting, and a peaceful, prayer vigil to end abortion. Pray at church. Pray in your homes. Pray at your work. Pray in your car. For more info on events during 40 Days for Life, contact Linda at 330-826-1885, fortydayscanton@gmail.com or www.40daysforlife.com/canton.

LOYOLA RETREAT HOUSE
Loyola is hosting a Lenten Soup Series: Scripture & the Sacred Triduum on Wednesdays from March 13 - 27. For more info, please call 330-896-2315 or visit loyolaretreathouse.com.

"THE LIGHT IS ON FOR YOU" AN EVENING OF RECONCILIATION
Please join us on Wednesday, March 20th at 7:00 pm for our Lenten Penance Service. If you know friends or family members who have been away from the Church, please invite them to come home this Lent - the light will be on for them.

THIS WEEK'S LENTEN DEVOTION: STATIONS OF THE CROSS
The Knights of Columbus will be leading the Stations of the Cross on Friday, March 29 at 7:00 pm as the parish Lenten devotion for the week.

THE HAMILTON FORUM PRESENTS: PJ AND FRIENDS
Don't miss the Hamilton Forum's FREE concert with PJ Chavez and Friends. What a great way to spend a Lenten Sunday afternoon! Join us on Sunday, March 31st at 2:00 pm at St. Michael Church (3430 St. Michael Dr. NW, Canton). No registration necessary.
---
Holy Spirit PSR & Youth Group Activities
STOCK SALE CONTINUES THIS WEEKEND!
If you missed your opportunity last weekend to invest in our youth, you still have time. Students and adults participating in the mission trips to New York City and Kentucky in June will be in the Narthex selling "stock". For a donation of $5 or more, you will receive a stock certificate that we ask you to post in your home to remind you to pray for us. Later you will be invited to a Stockholder's coffee, donuts, & conversation to learn about this year's trips. Thank you for helping us do the works of mercy.

CHILDREN'S LITURGY OF THE WORD RESUMES
Children's Liturgy of the Word will resume the weekend of April 27/28. Children's liturgy will also be offered on the following dates throughout the year:
On these dates, children will be called forward by Father John after the opening blessing, blessed and led by an adult catechist to a prayer space in the meeting room to celebrate a separate Liturgy of the Word that is more appropriate to their level of understanding.

PREPARING FOR THE MISSION TRIPS!
Those who elect to participate on a mission must prepare for the journey on which they will embark. Spiritual, emotional, and physical readiness is very important for the trip to be impactful. Those who have gone before have identified activities in certain areas that prepare the participants for this immersion experience. The third area is FUNDRAISING. Each year, the chocolate peanut cluster sale, the stock sale and flower sale, along with other various efforts, help them raise the necessary funds needed to finance the trips. Participants must help in some way with each one. The participants appreciate all the support the parish gives them throughout the year for their fundraising efforts.

CREATING ON THE MARGINS CONTEST FOR TEENS
Consider putting your talents to use to address the issue of poverty in our country. The Catholic Campaign for Human Development sponsors an annual contest for teens, Creating on the Margins, to engage students in grades 7-12 by encouraging them to learn about poverty in the U.S., its root causes, and seek faith-inspired efforts to address poverty. See the youth bulletin board for more information or visit www.usccb.org/youthcontest.
---
SPIRITS AND SPIRITUALITY
This is a speaker series for adults in their 20s and 30s. The program provides opportunities to explore issues and topics that relate to the Catholic faith in a fun and casual environment. This month's topic is "Lent and the Art of Kintsugi" presented by Father Ed Keck. The next one will be held at the Walther's Twin Tavern (440 Applegrove St. NW, North Canton) on Thursday, March 28th at 6:30 pm. To RSVP, please e-mail Justin Huyck at justin@stmichaelcanton.org or Roberta Muoio at rmuoio@stanthonycanton.org. Event is free, suggested donation is $5.00.
---
Praying Through Movement
REFIT CONTINUES
Come and join us for this community centered, value-positive experience designed to engage the heart as a muscle and a soul. ReFit includes cardio dancing, toning, stretching and strength training. It meets on Mondays from 7:00 – 8:00 pm in the Social Hall.
---
Save the Date!
THE CATHOLIC'S DIVORCE SURVIVAL GUIDE
The Catholic's Divorce Survival Guide will be offered on Wednesday Evenings, March 27th, April 3rd, 10th, 17th, 24th, May 1st, 8th, 15th & 29th from 7:00 - 9:00 pm at St. Paul Parish (241 S. Main St., North Canton) in the North Room (lower level of the Church).
The Catholic's Divorce Survival Guide is a DVD-based series with accompanying materials created to bring hope and healing to divorced and separated Catholics. In addition to top Catholic experts on Church teachings, relationships, love, sex, marriage, divorce and annulment, the presentations also feature the personal testimonies of twelve divorced Catholic men and women who share their real-life stories of hope and healing.
No cost. To ensure your space or to learn about additional ministry to the divorced contact the Office of Pro-Life, Marriage and Family Life at dschmidt@youngstowndiocese.org or 330-744-8451 ext.272.

25TH, 40TH, 50TH, OR 50+ WEDDING ANNIVERSARY CELEBRATION MASS
The Diocese of Youngstown will sponsor a Wedding Anniversary Celebration to honor couples observing their 25th, 40th, 50th, and 50+ wedding anniversary in 2019 on June 2nd at 2:00 pm at the Cathedral of St. Columba. The Wedding Anniversary Celebration includes Mass with Bishop George V. Murry, renewal of marriage vows and personalized certificate for each couple. Following the Mass, there will be a reception for the couples and their families in their parish hall. Only the first 132 couples will be accepted; return forms to the Parish Office asap. In order to have your names included in the Anniversary Mass Booklet, the Diocese must receive it by April 29.
---
FISH
OUTREACH SUNDAY FOR FISH
FISH, our community food pantry, relies on the generosity of churches to stock it with essential items needed. Once a month, is designated as "Outreach Sunday." This month's items are shampoo, cereal and peanut butter. Please bring your donations next weekend and place under the wood table by the main entrance.
---
Altar Flowers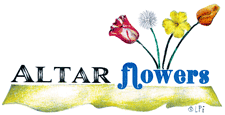 If you would like to provide flowers for our Saturday and Sunday Masses, the 2019 Flower Chart is now available on the bulletin board. Just place your name & phone number on the chart next to the date that has special meaning for you. A week before your floral arrangement is due, you will receive a reminder call and will be asked about your special intention. For many parishioners it is a wonderful way to commemorate Wedding Anniversaries, Birthdays, Loved Ones (living and deceased), etc. Your name and special intention will be noted in the bulletin to thank you for your thoughtfulness in adding beauty to the Holy Spirit environment.
---
2019 Hot Meals
2019 HOT MEALS DATES
It is our turn to serve again at the Hot Meals Program at St. Bernard's in Akron on Sunday, March 24th from 4:00 - 7:00 pm. What a good way to practice your almsgiving during the Lenten season! Sign up to help on the wood tables. There will be a carpool leaving from our parking lot at 3:30 pm.
---
Love To Sing? Join Our Choir!
Our choir is a fun and caring group of singers who share their faith as they sing their praise to the Lord and we would love to have you join us! You do not need to know how to read music. We are not asking you to be a soloist; just come, sing and enjoy! We especially need tenors and basses. We rehearse on Thursday evenings at 7:30 pm in the church and sing at the 11:00 Mass. Rehearsals are on Thursday. If you have any questions, call our choir director, John Buckenberger at 330-618-6382.
---
What is a Parish Leader?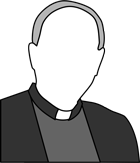 What is a Parish Leader? Why do we need them? A Parish Leader is a professional minister appointed by the bishop with the responsibility of leading a parish community that does not have a resident priest. A priest will be assigned as canonical pastor and for sacramental celebrations at the parish. In response to the Pastoral Plan for Evangelization, the Diocese of Youngstown is training 14 individuals (deacons, religious and laity) who will be available to serve as Parish Leaders. This is one way the diocese is addressing the reality of fewer priests. It is an opportunity for faith filled men and women to use their gifts of leadership and administration, allowing priests to focus on the sacramental and pastoral care of the faithful. For more information, visit www.doy.org or contact Pete Schafer, Director of the Office of Evangelization and Pastoral Planning at 330-744-8451 ext. 289
---
Holy Spirit Google Calendar






Tutorial
A tutorial is available on our YouTube Channel Holy Spirit Uniontown Ohio. A direct link to the tutorial is also available at
Holy Spirit Google Calendar Tutorial Part 1
Holy Spirit Google Calendar Tutorial Part 2


Are you using the Holy Spirit Google Calendar on the parish website? If not, you may want to! Liturgical ministers can view if they are scheduled for a particular day; you can learn details about events at the parish and beyond. Access the calendar by clicking the VIEW CALENDAR button on the home page or go to the Calendar Page. To read about an event, click on it (then you have the option to add it to your own calendar.)

For a link to our Liturgical Calendar go to:
Liturgical Calendar
For a direct link to our Liturgical Calendar go to:
Liturgical Calendar Direct Link
---